For Christmas we brought you ideas for stocking stuffers that were available even if the hobby shop was closed. But why stop there? There's a host of RC gear hiding in plain sight, below are some ideas to keep an eye out for on your next trip to the grocery, department, hardware or dollar store.
Rit Dye, available at most grocery stores, $3 and up.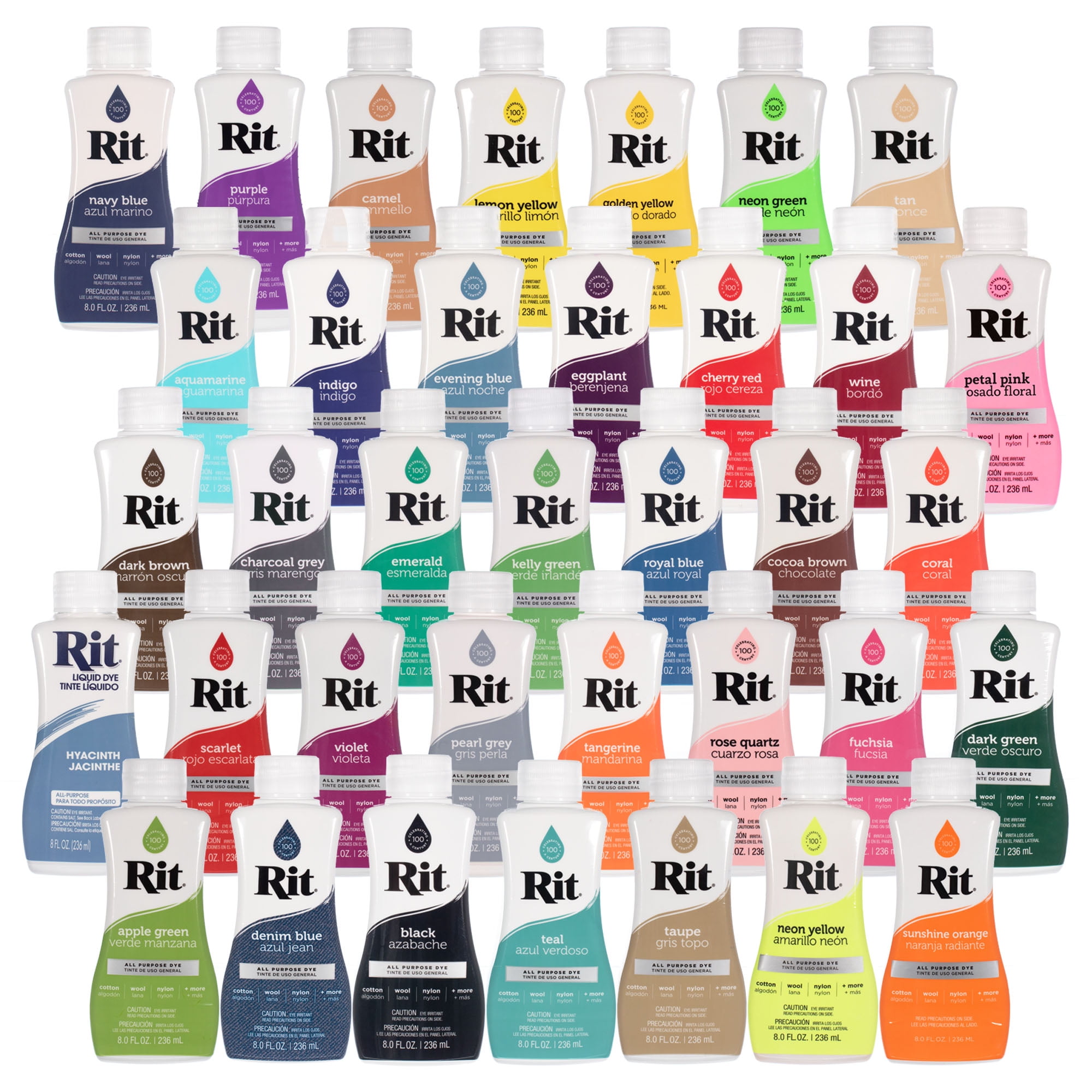 Dyeing plastics is a simple process that can dramatically change the look of your RC rig and only takes about an hour and some simple supplies. Most RC plastics are made of a nylon blend and accept the dye well; Traxxas grey plastics are a great candidate to receive some color. RPM make s a line of dye-able parts in natural white which can be dyed any color but remember that you can only dye to a darker shade, not a lighter shade. Dyed parts are also more durable as the dyeing process makes them slightly more pliable, a trick used on the original HPI Nitro RS4MT suspension arms to help them survive the abuse that truck was capable of dishing out.
2. All-Thread, available at most hardware stores, $1 and up depending on size.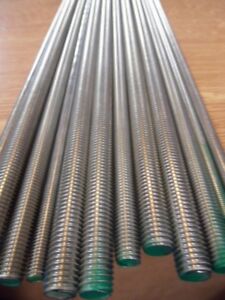 All-thread, or simply threaded rod is extremely useful to the RC fabricator. For years I have made custom suspension links using all-thread as a base and sleeving it with either carbon fiber tube or stainless steel tubing to add strength and protect it. The most common sizes are 2-56 (for micro's and 1/24), 4-40 (for old style Associated and Losi ball cups), 6-32 (for Traxxas 1/10 rod ends) and 8-32 (for Revo sized ball ends). Other uses include making mock-up turnbuckles on a custom build to measure for the final length before ordering, making custom cross-members for scale chassis, and for making studs to mount things into blind holes.
3. Marvel Mystery Oil, available at most auto parts, hardware and department stores, $3 and up.
For nitro enthusiasts Marvel Mystery Oil can be a life saver if you run out of after-run oil and need something in a pinch. The wonder lubricant can also be added to nitro fuel as an added lubricant that also reduces the nitro content percentage at the same time, making that 35% fuel safer to run in a small block engine. Other uses in RC for this magical elixir include bearing and bushing oil, air filter oil and even as a tap lube when tapping threads into parts.
4. Hard Body RC's, available at most department stores, thrift stores and even dollar stores, $10 and up.
While most RC hobbyists would scoff at buying a "toy-grade" RC for their next vehicle, scalers and crawlers have long know of the hard-body goodness that comes in a New Bright box. Some of the bodies are sized to fit hobby grade 1/10 chassis and have much more detail than a lexan shell can provide. Take measurements before buying to ensure the body will fit as some are scaled differently. The weight penalty is often worth the look, especially in class 1 with their smaller tiresand more realistic proportions. Small scale bodies can be found for around $10 that fit directly onto the SCX24 chassis, giving it an inexpensive facelift that is truly unique.
5. Headlight Restoration Kit, available at most department stores and auto parts retailers, $15 and up.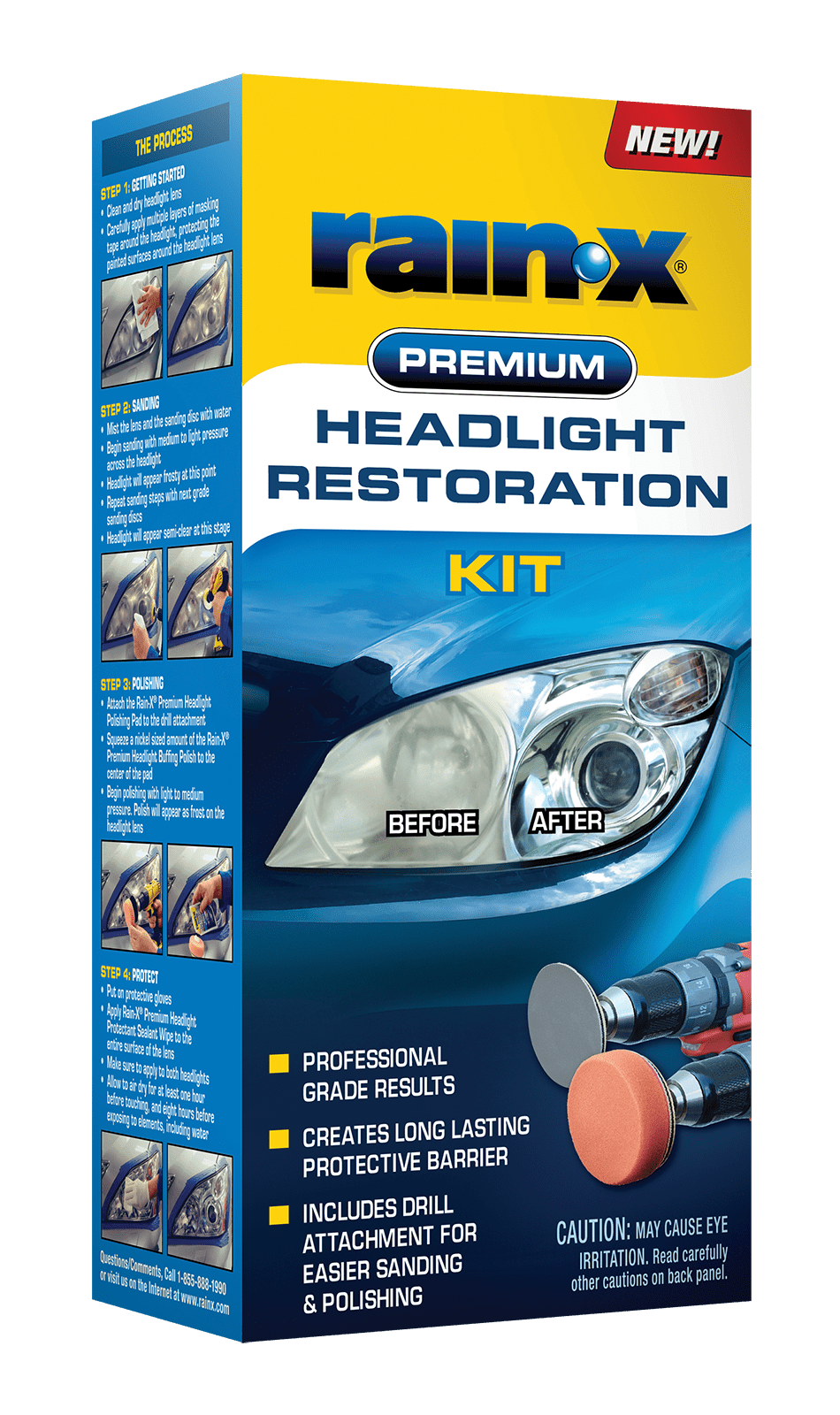 Why is a headlight restoration kit on this list? Simple: headlight lenses are made of plastic, RC bodies are made of plastic. Got a scuff on your lexan body or a scratch in an obvious location? A headlight restoration kit can be a good solution for polishing out that blemish and returning the body to like-new condition. Be realistic though, this works on scuffs and small abrasions, it is not going to fix tears, cracks, or gouges from a 60mph rollover going through the traps at the dragstrip.
6. Silicone tubing, available at most hardware stores and some pet supply stores, $1 and up.
Silicone tubing is extremely useful when tuning your suspension. Small sections can be used as a downtravel limiter inside the shock or as a bumpstop on the outside of the shaft. When it comes to fuel tubing stick to the silicone tube sold at the hobby shop specifically for this purpose as the hardware store variety may not be compatible with nitro fuel but for other purposes it will do the job. For years I have used sections of tubing and cable ties to make body clip tethers and to line cutouts in bodies preventing the sharp edges from cutting a stray finger.
7. Rolling toolboxes, available at most department and hardware stores, $25 and up.
There are few things more enjoyable than a day in the field, at the track or at a buddies house running your RC. What do all of these activities have in common? The need to transport your car, tools and support gear. Rather than trying to lug a bag with a bunch of unorganized tools and parts in it everywhere why not make things easy on yourself and put it all in one location that is on wheels? I have used a Black and Decker rolling box for over 25 years and it is extremely useful for day outings with my tools and a few spare parts, along with a charger and some batteries. There's room for everything you need and storage drawers and compartments keep everything separated and organized.
8. Power inverter, available at most department, hardware and auto parts stores.
Another item useful for a day away from home RC'ing is a power inverter. If your charger does not have a DC input and there is no power available at the location a power inverter plugged into your car's 12v accessory outlet is a great source of charger power. Keep an eye on your car's battery voltage and restart it from time to time to keep the battery topped off, otherwise you may be in need of a jump start to get home. Look for an inverter that exceeds your chargers wattage requirements to ensure that the charger isn't starved for power and to give yourself more options in what the inverter can be used for. I keep a 2000w inverter in my vehicle at all times for various uses and it runs my B6 and C240 Duo chargers without breaking a sweat.
9. Ammo can, available at most department, hardware and sporting goods stores, $10 and up.
Ammo cans, along with LiPO sacks, are a great way to protect your home from a fire caused by a LiPO battery failure. Should the worst case scenario happen the ammo can can contain the fire until it can be extinguished, netting you valuable time. I personally keep each individual battery in its own can, meaning that if one goes up in flames it doesn't destroy others at the same time. A smaller can has enough capacity to hold 3-4 5000mAh 2s packs while the larger cans are great for 4s and larger batteries.
10. Dykem, available at some auto parts stores, $10 and up.
Marking blue is a compound used in machining and fabricating as it allows a clearer mark to be scored onto the part without affecting the surface of the part. For fine detail on RC parts this can greatly increase precision in marking lines and radii onto material for cutting and shaping.