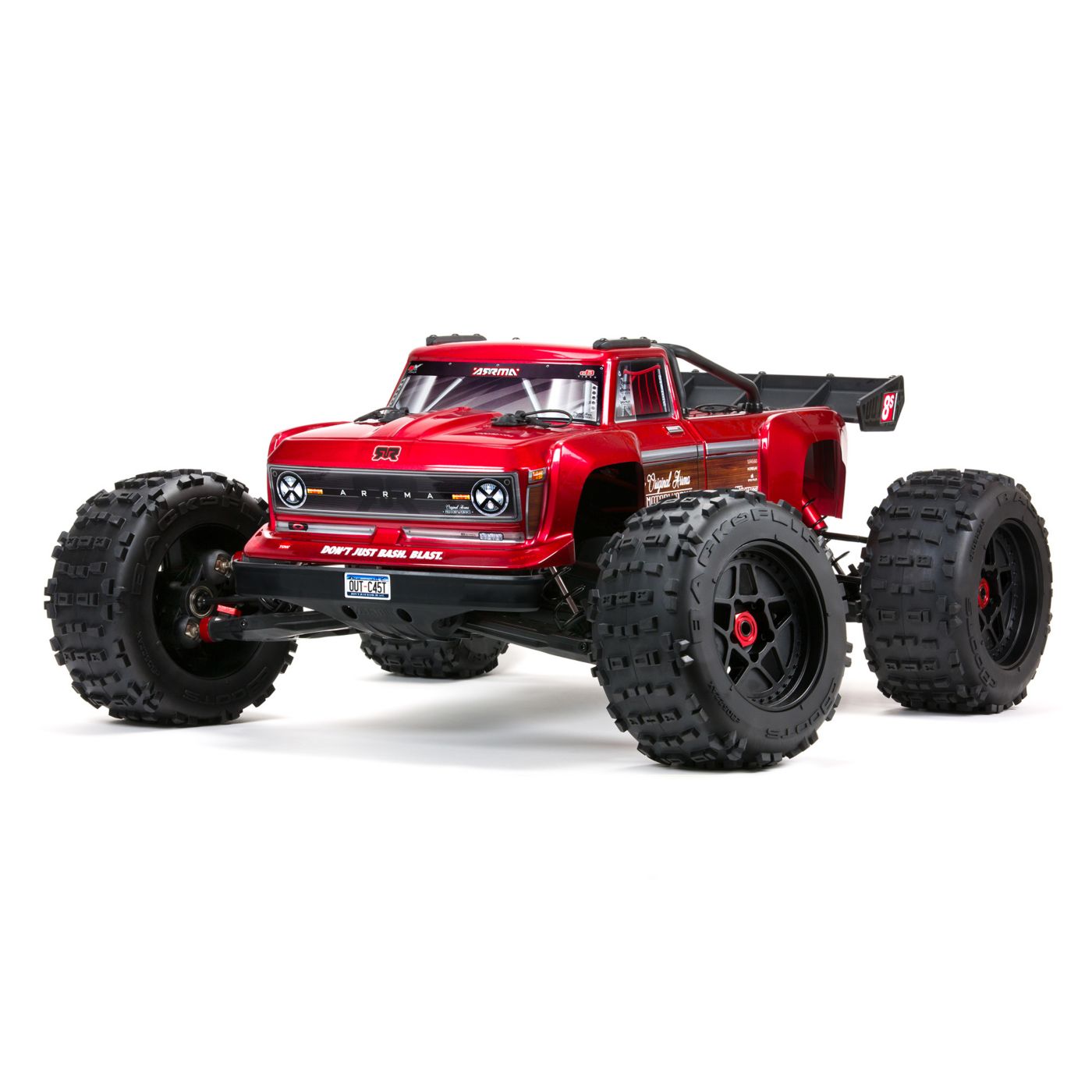 Following in the massive footsteps of its slightly older sibling the 1/5 Kraton, the 1/5 Outcast BLX captures the size, speed and power of the large scale monster while still having its own unique personality. Fans of the 1/8 Outcast will be pleased to see the old-school body return, this time in a much larger form, complete with its molded roll-bar in the bed. Providing traction are the aptly named Backflip tires from dBoots that are mounted to black, multi-spoke wheels. A large wing provides downforce to the rear and features replaceable wear screws to protect the wing's surface while upside down. Peaking out from beneath the wing is the included wheelie bar with its rubber tires.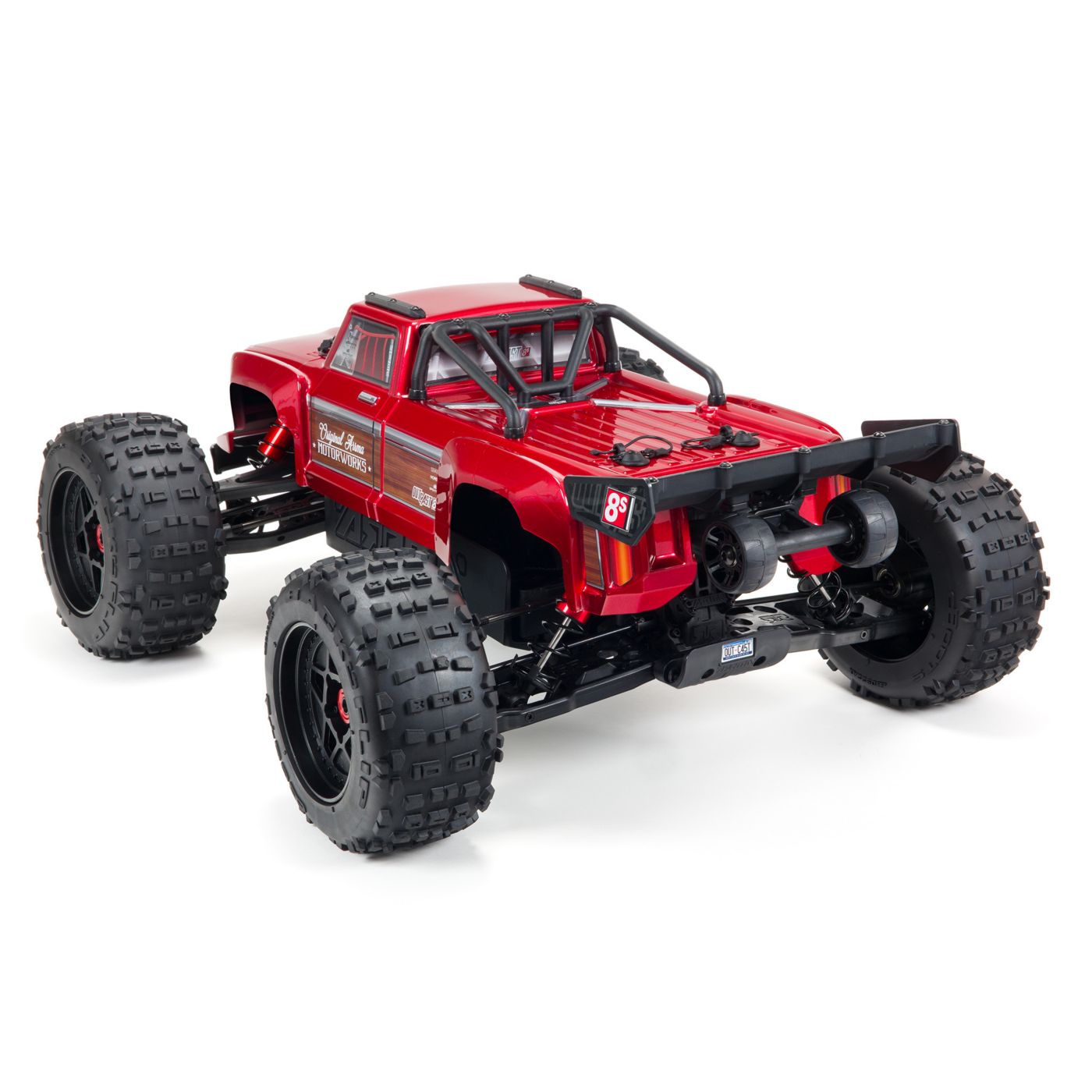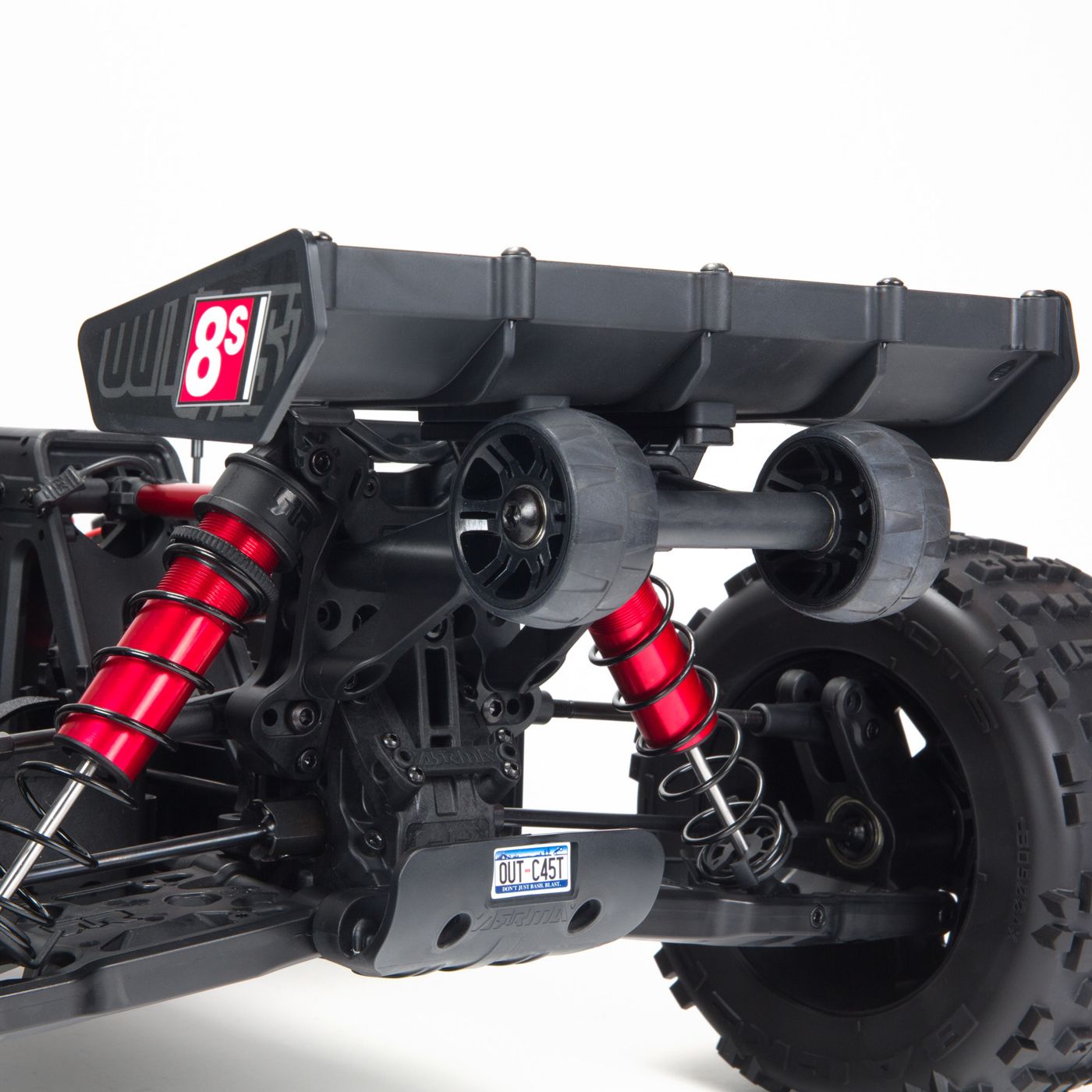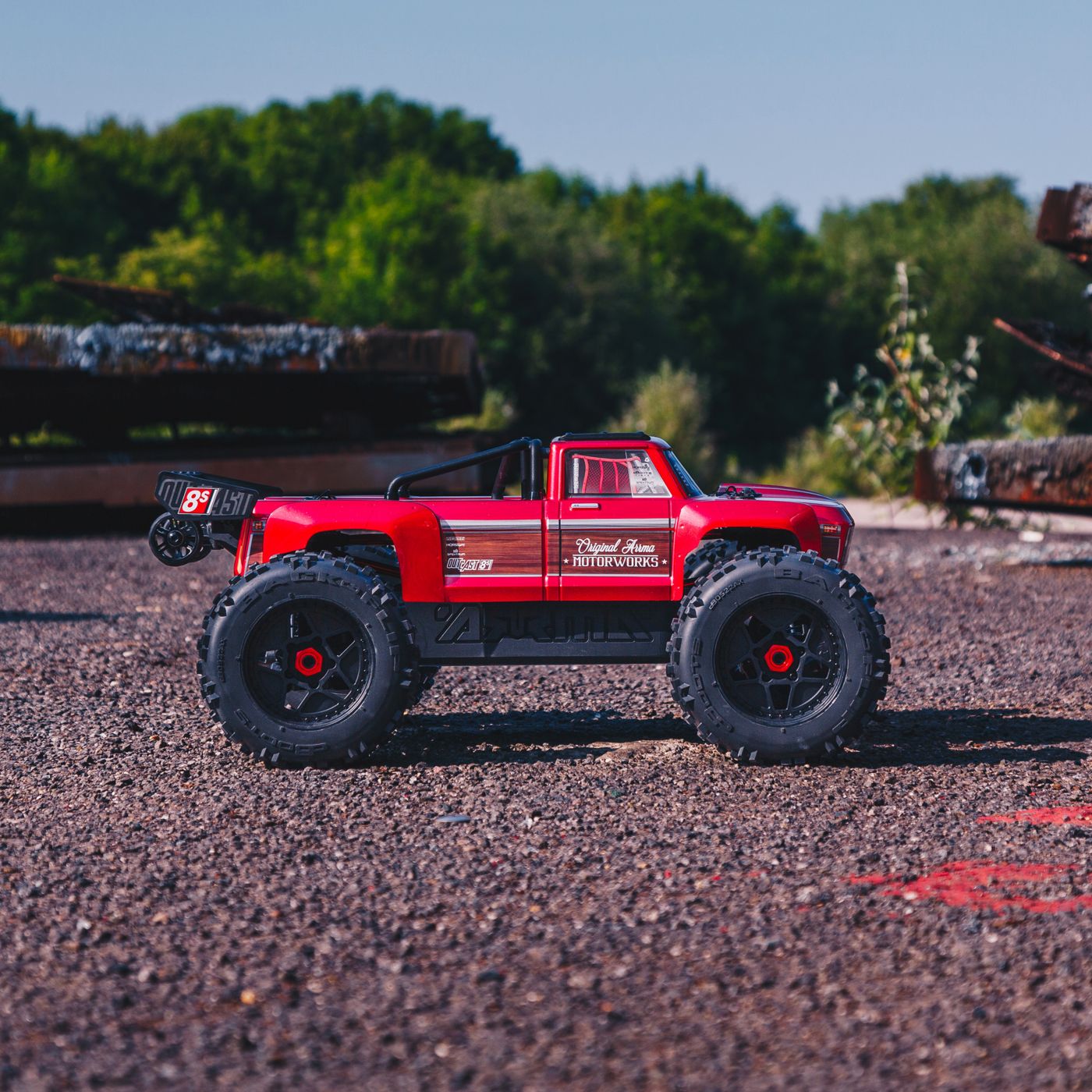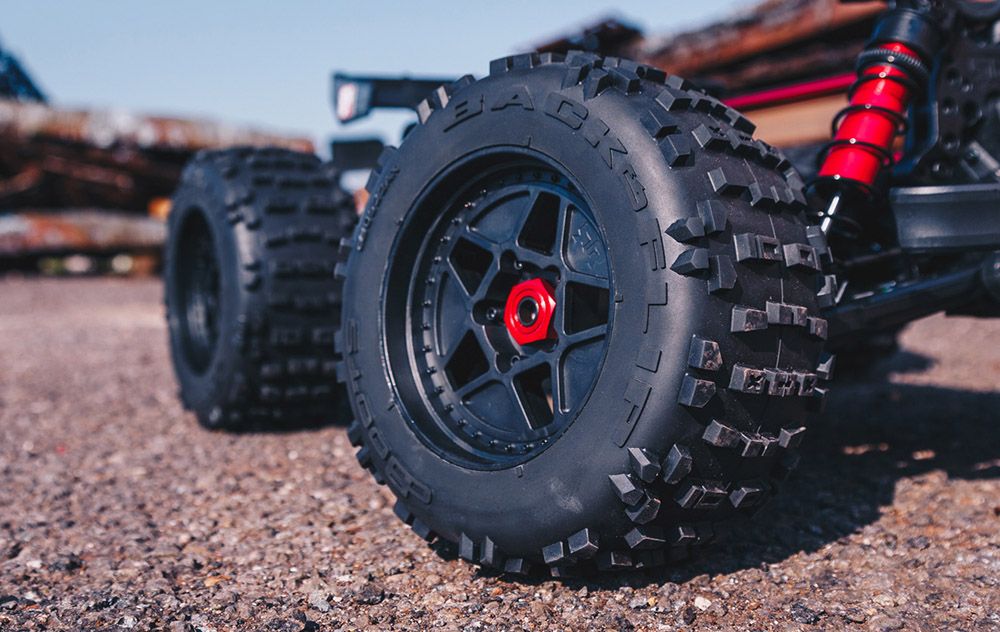 Aesthetics aside, the 1/5 Outcast packs a lot of performance into its simple to maintain chassis. Arrma includes a Spektrum Firma 160 8s capable Smart speed control, a Firma 1250kv brushless motor, a Spektrum S905 metal gear digital servo, and controlling all of the chaos is a Spektrum DX3 Smart Transmitter.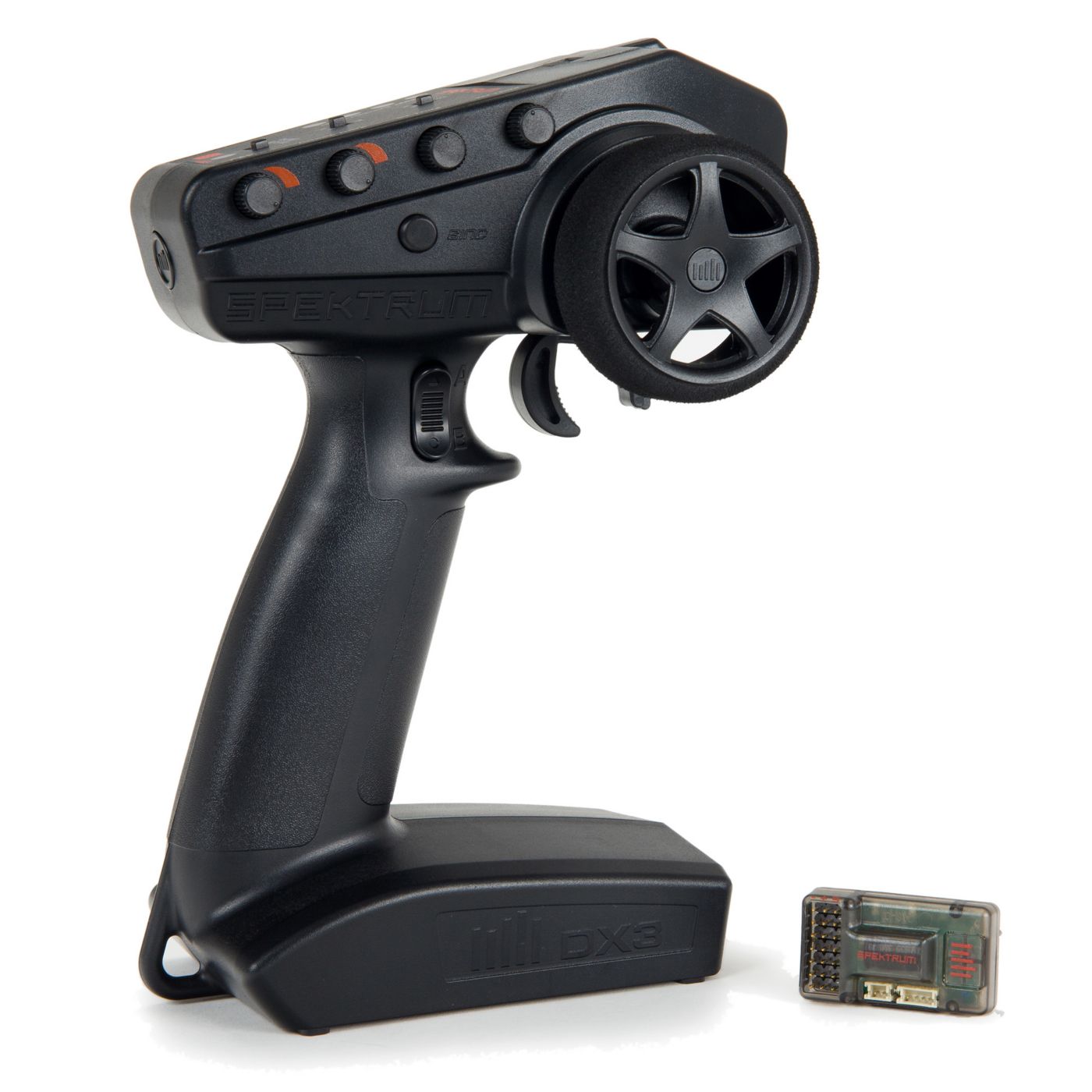 Transferring all of that torque and horsepower to the ground is a steel 17t pinion that meshes with a 47t steel spur, steel center shafts, spiral cut ring and pinion gears, metal diff internals, CVD driveshafts and 24mm hexes to resist stripping. The front, center, and rear differentials are fluid filled; the center being the most notable at 20 million cSt.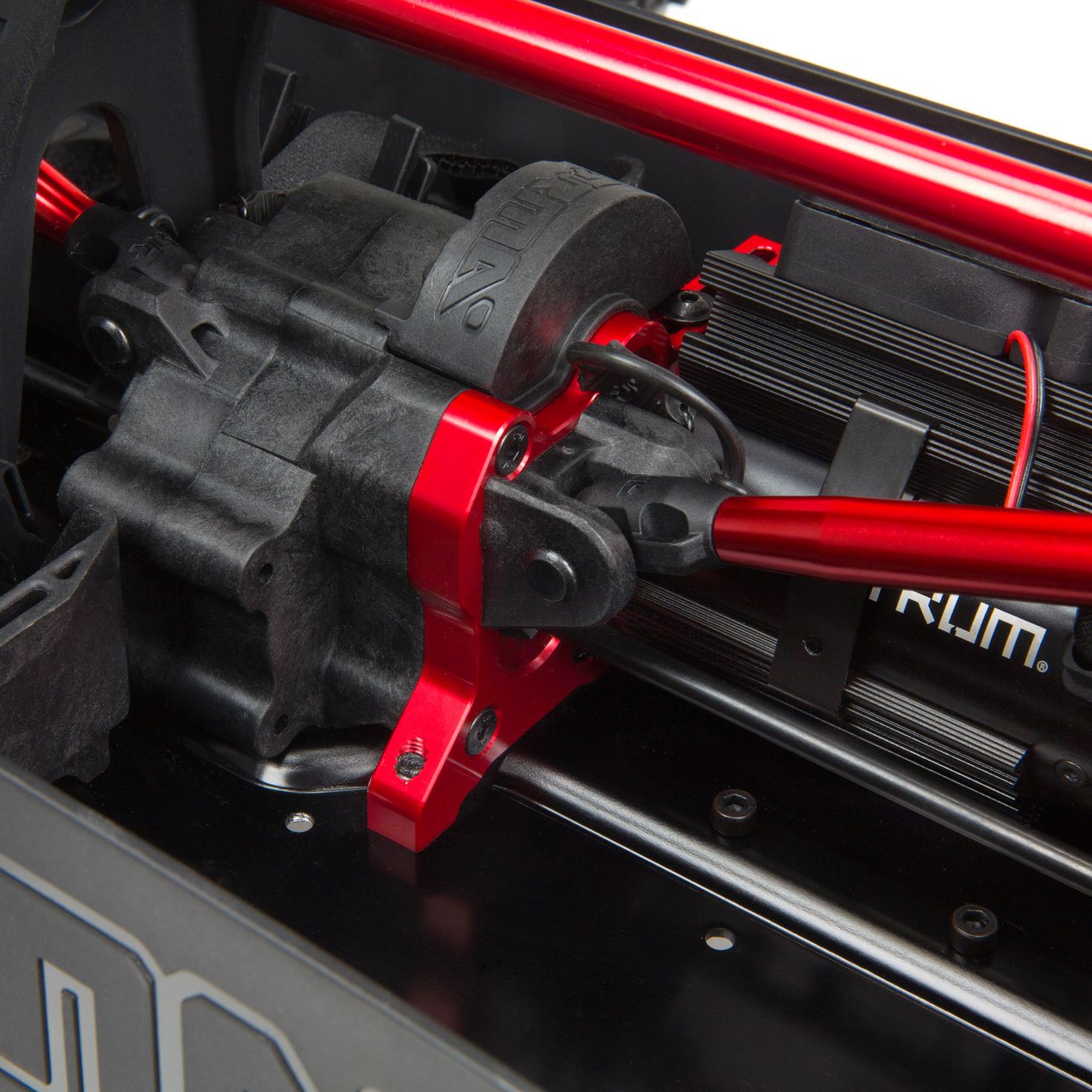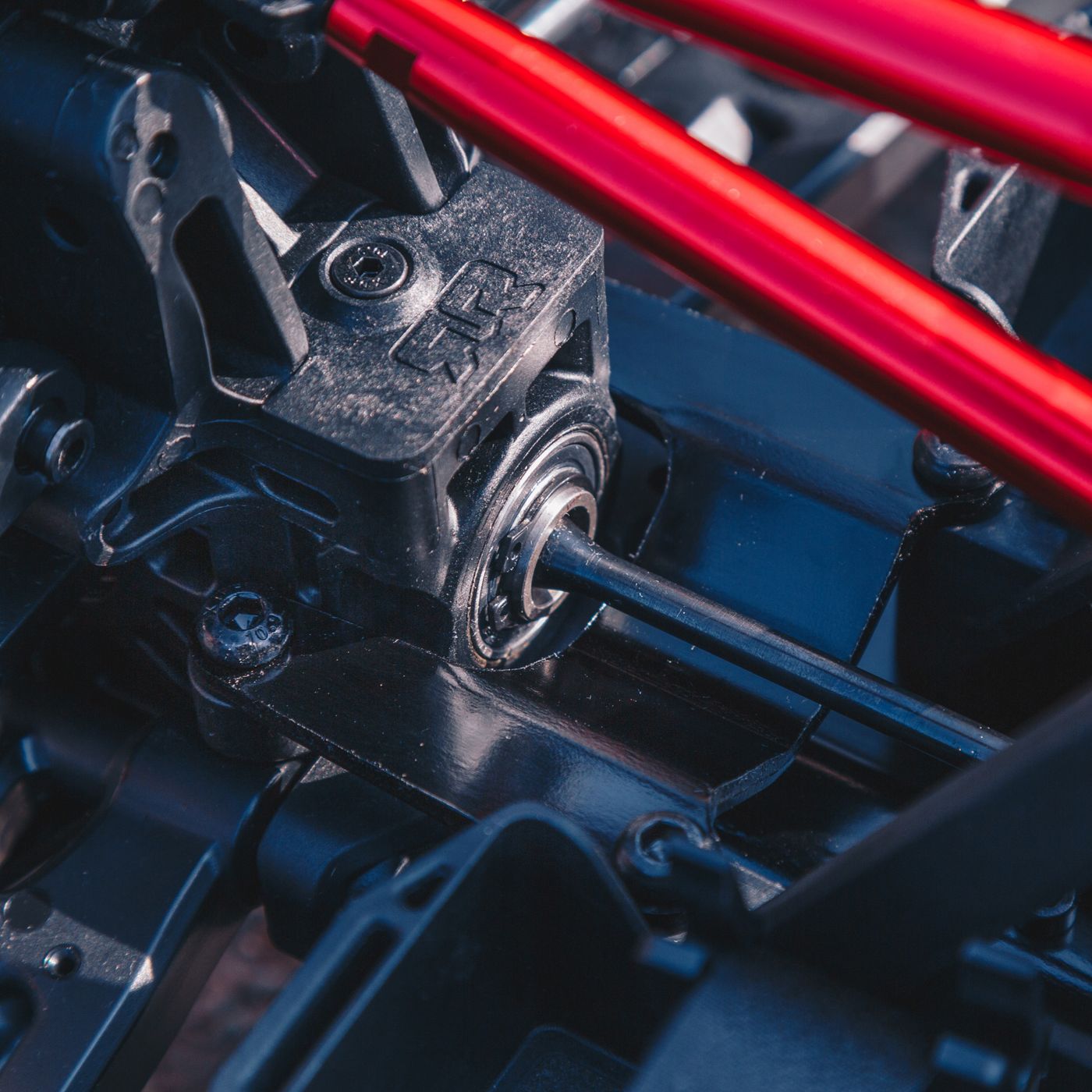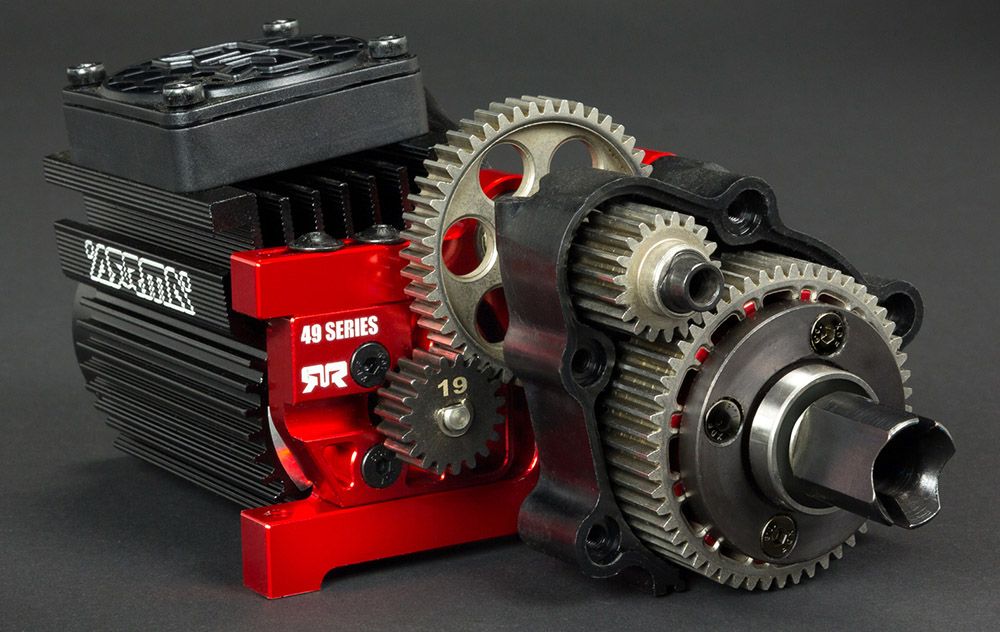 The 1/5 Outcast's suspension is not only robust but also highly adjustable. The truck makes use of captured pivot balls in the front paired with a more tradition lower H-arm with camber link arrangement in the rear that provides camber adjustability at both ends of the vehicle. Front toe is adjustable while the rear is fixed. The rear includes multiple camber link mounting options to change roll-center and all four suspension arms feature droop screws. Ride height is adjustable via the threaded shock bodies. Speaking of those shocks, they are extremely large at 20mm in diameter and feature Arrma's signature red anodizing. Each of the four dampers attach to reinforced composite shock towers and can be mounted in one of two positions at the upper mount and a single position on the arm.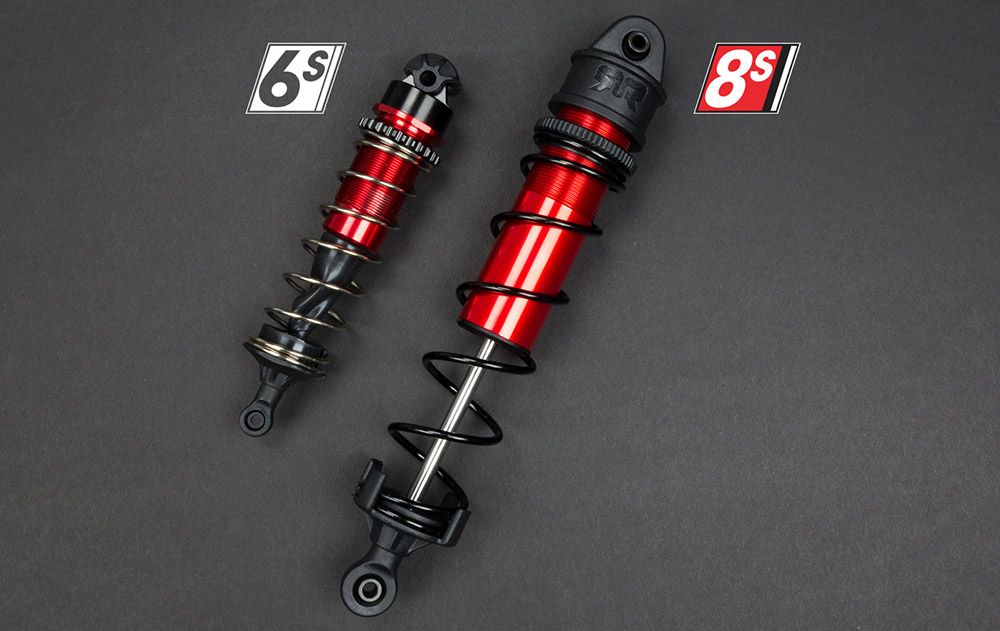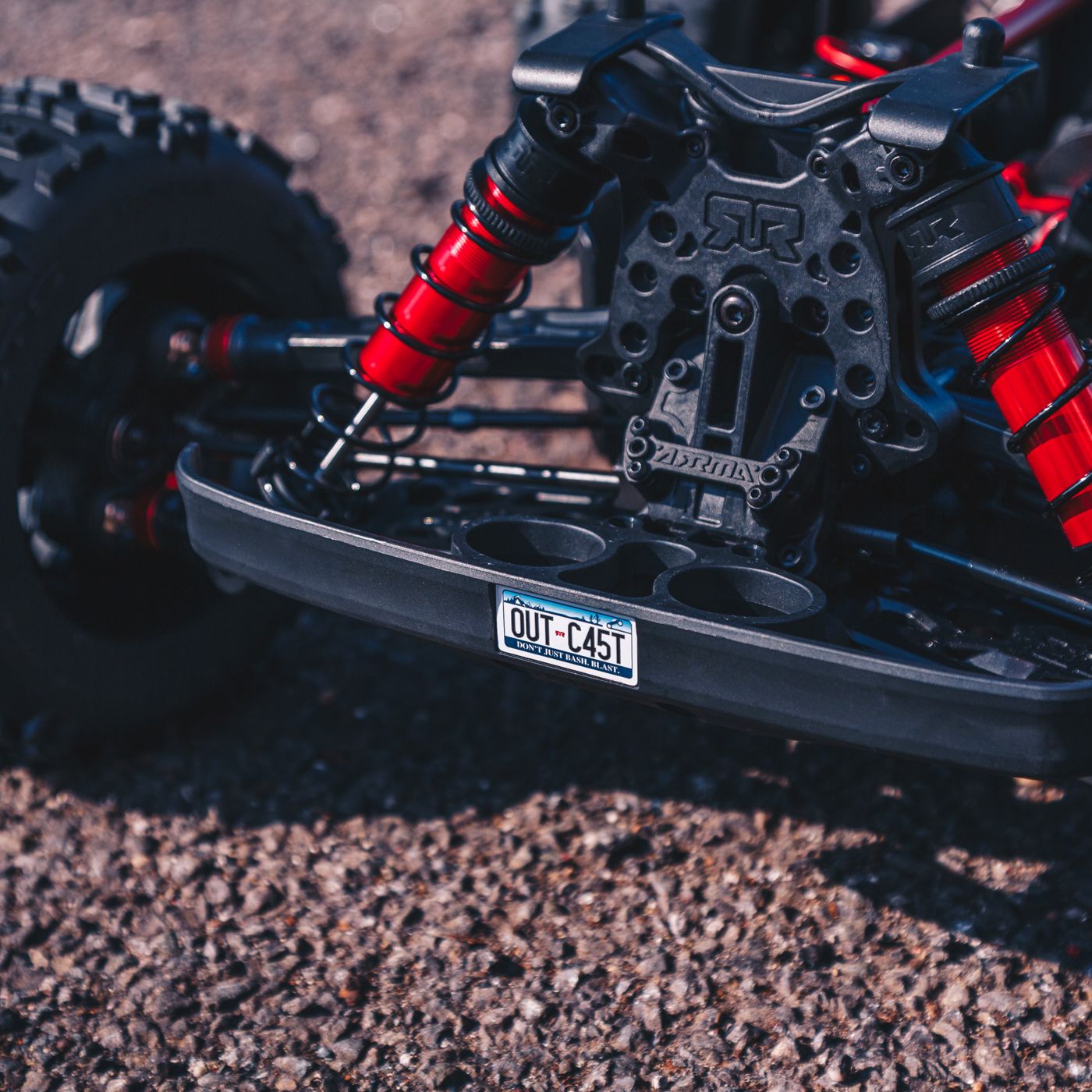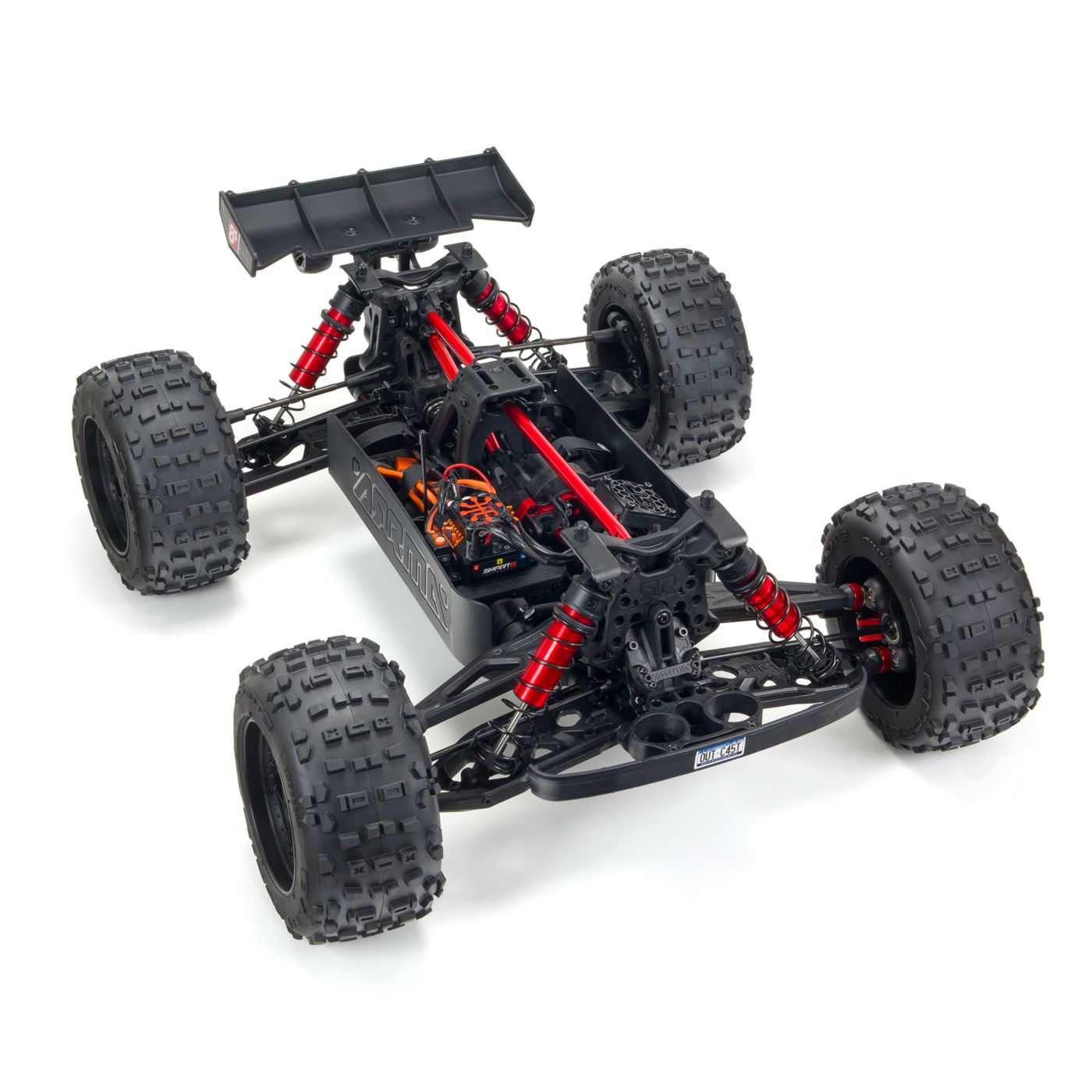 Tying the whole package together is a 4mm thick, anodized, laser etched chassis plate supported by front and rear chassis braces. The chassis is shorter length than the 1/5 Kraton making stunts easier to perform. The center structure not only provides a solid mount for the center diff but adds rigidity to the chassis through its multi-piece interlocking design. A separate rear lower chassis brace is also included. Large adjustable battery boxes can house up to 4s worth of battery each and include hook and loop fasteners to retain those heavy packs.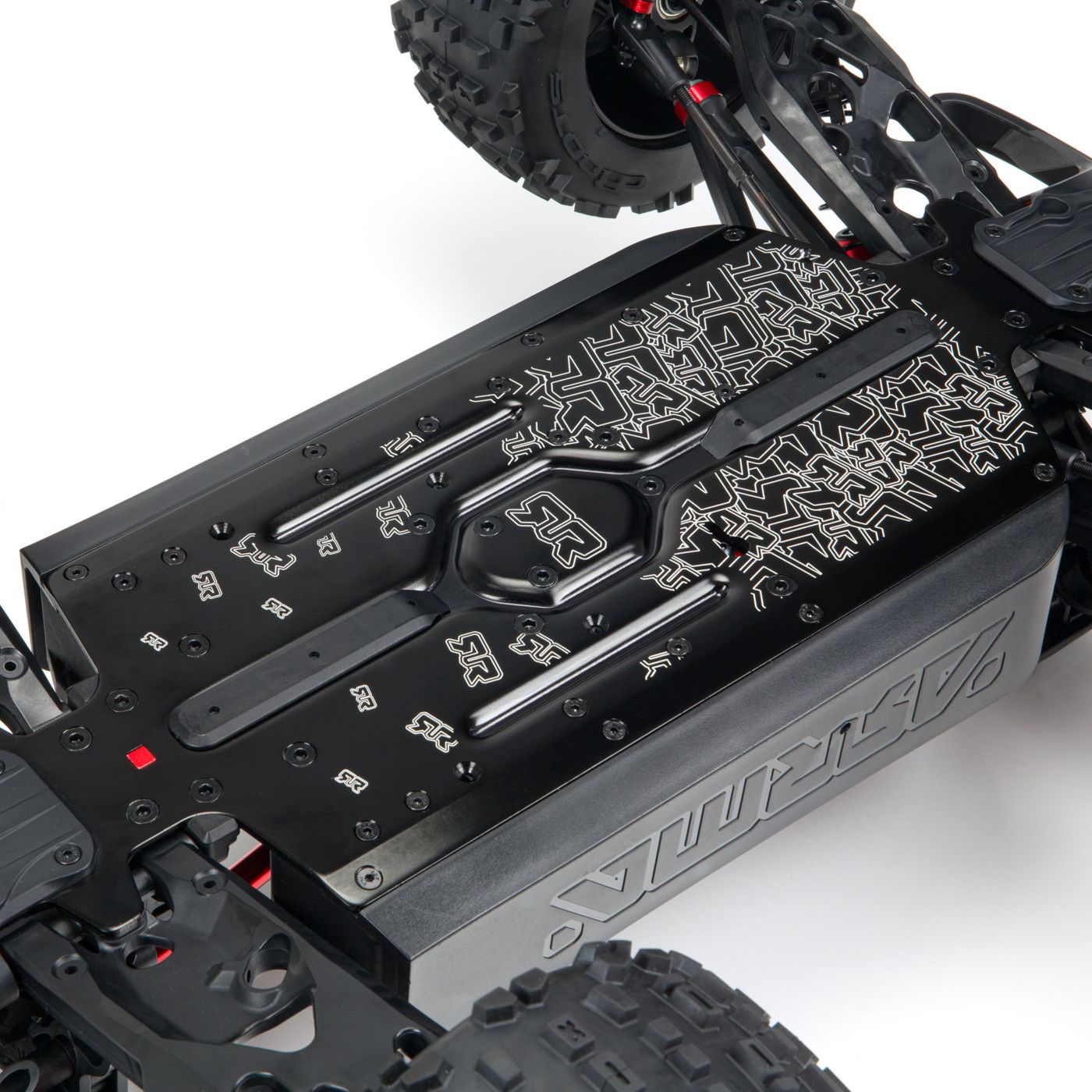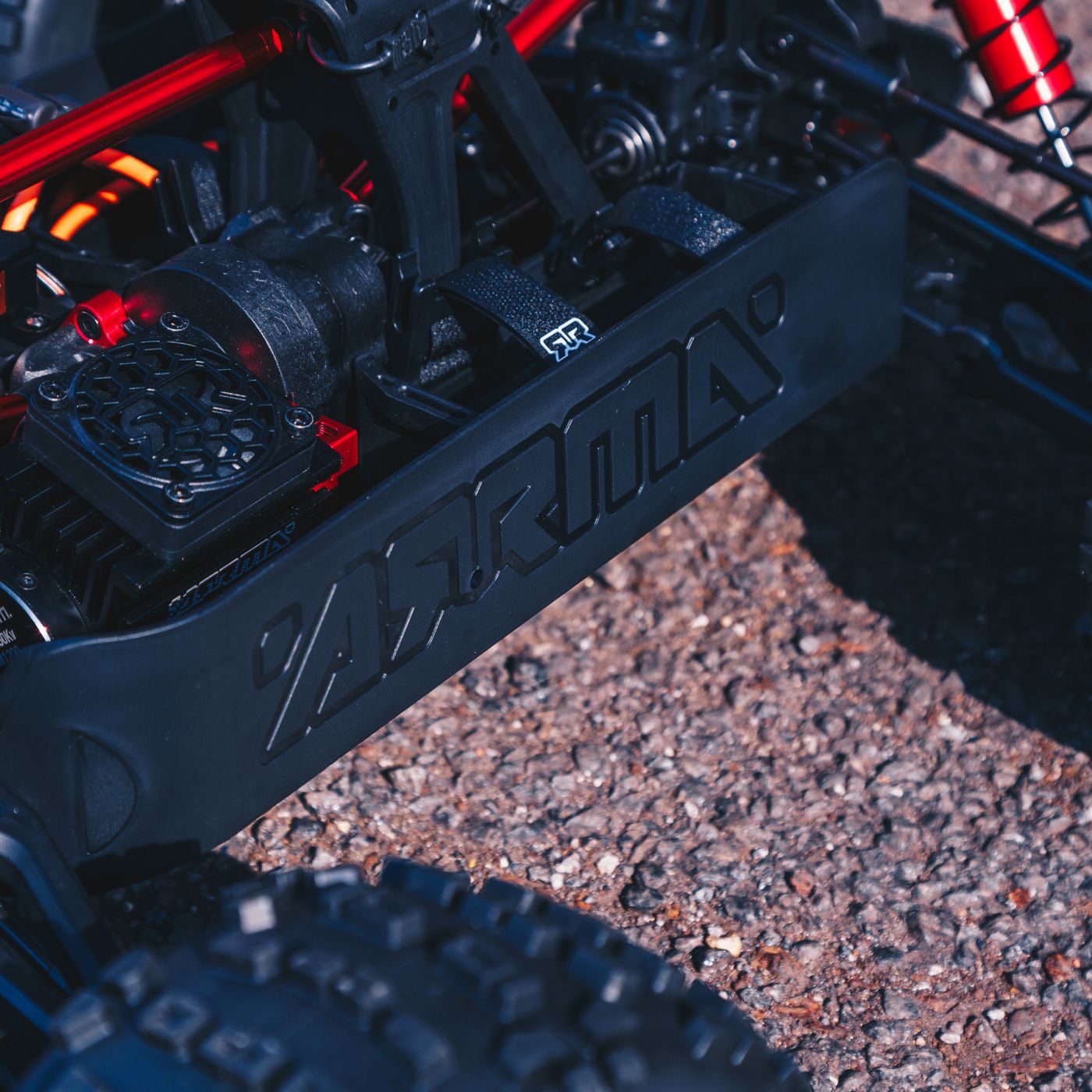 Link: https://www.horizonhobby.com/product/cars-and-trucks/preorder/cars-and-trucks-14524–1/1-5-outcast-4×4-8s-blx-stunt-truck–ara5810