After numerous teaser posts on social media and the rampant speculation on web forums that followed, Axial have finally released the full list of details and specifications for their new Capra 1.9 Unlimited Trail 4wd Buggy.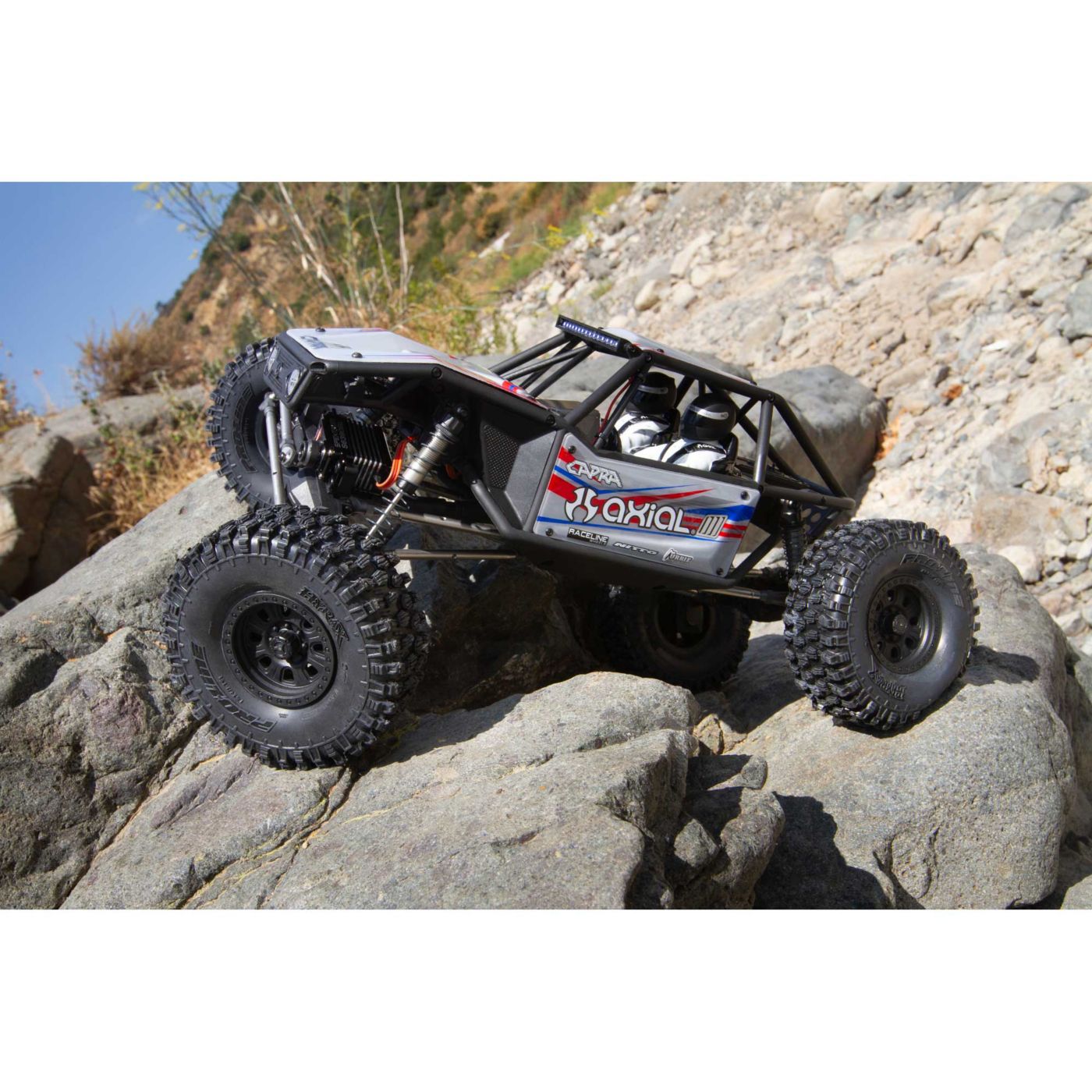 Beginning with the all-new chassis the car is packed with new parts and features not seen on factory Axial kits before. The transmission is a new design and incorporates a selectable dig unit for added maneuverability on the trails. The entire drivetrain contains metal gears including the internal transmission gears, the ring and pinions, the lockers and the portal gears. Transferring power from the transmission to the axles are the WB8 HD slider shafts. The front axle shafts are hardened steel universals that offer up to 45 degrees of steering angle. The axle housings themselves are high pinon licensed Currie portal units that offer an additional 7.39:1 reduction ratio.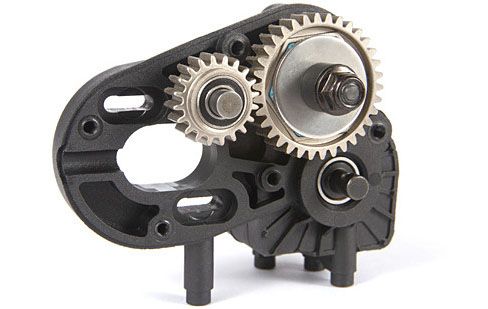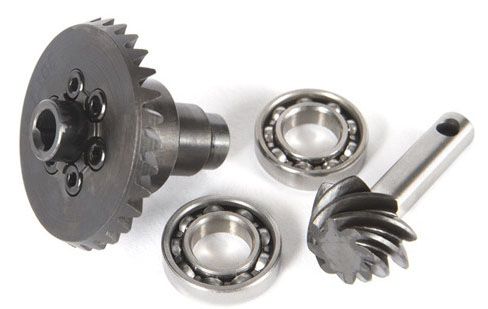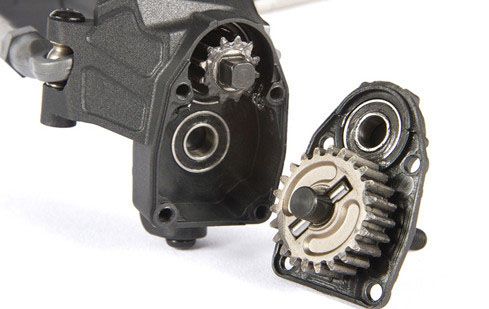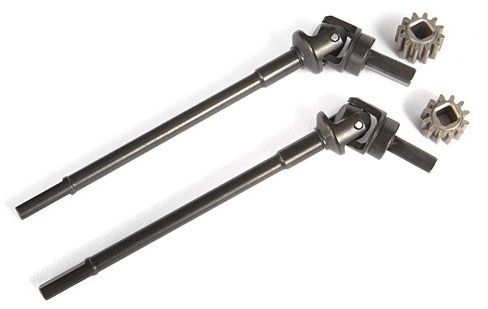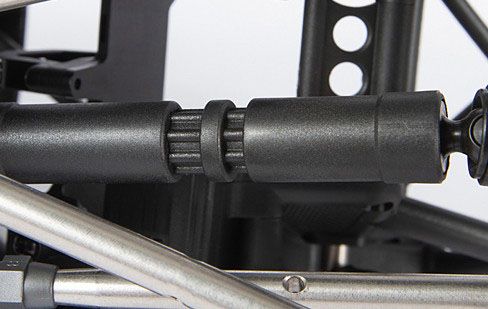 Connecting the axles to the new center skid are 6mm stainless steel links that feature stainless steel pivot balls for smoother, more durable operation. The steering links are also 6mm stainless pieces to fend off front end impacts without affecting steering action. Speaking of the center skid, it is a small one piece unit with integrated boatsides to aid in sliding over the rocks.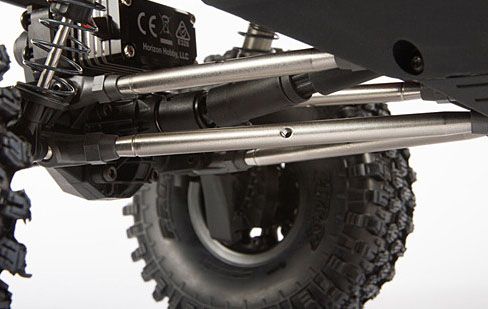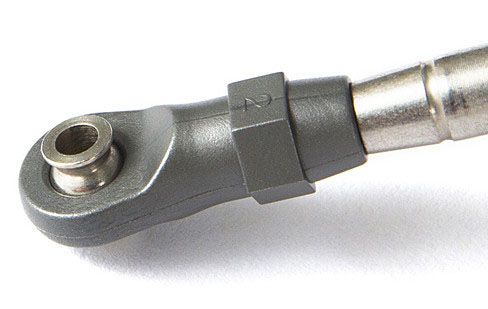 Controlling the axles is an optimized 4-link suspension setup damped by large bore aluminum shocks. The links have multiple mounting positions to fine-tune the suspension performance for different running conditions and the upper and lower links are triangulated. The shocks are again an all-new design and feature hard anodized, threaded shock bodies that are wrapped in one-piece springs (as opposed to the dual spring options that other Axial models have had) and have a bleeder screw as part of the top cap design.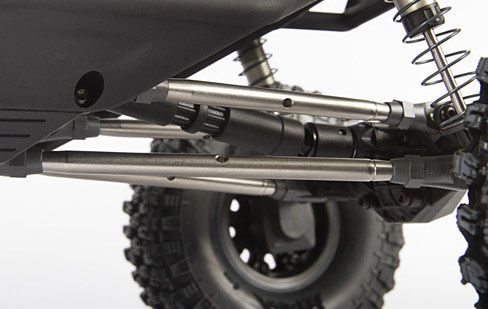 The chassis features some rather interesting convenience features. The electronics tray is mounted under the dash and features integrated adjustable cable routing to keep things tidy inside the chassis. Under the hood is the front mounted battery tray that is accessed by pulling two pins under the chassis to raise the hood.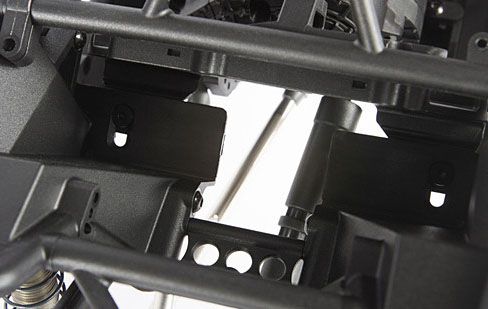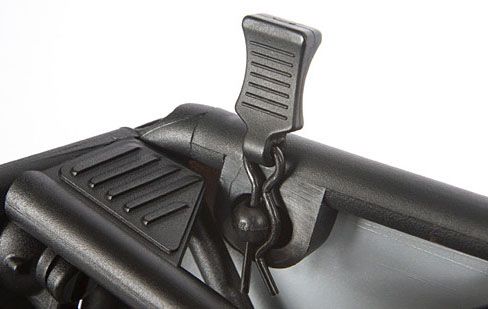 For aesthetics the Capra has officially licensed Raceline Monster 3-piece beadlock wheels, a detailed interior, a roof mounted LED lightbar, and a molded plastic front grille with integrated light buckets.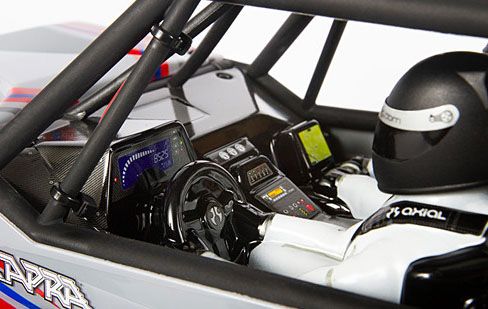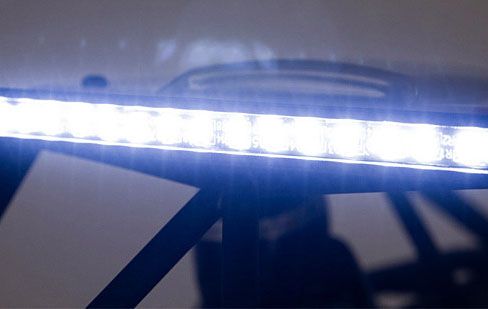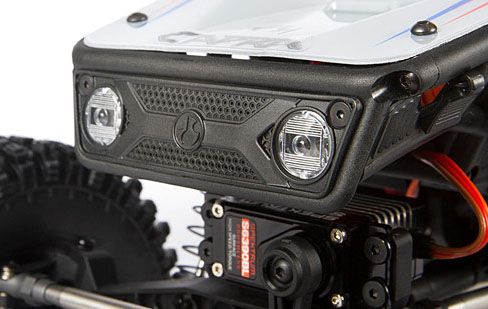 Item #AXI03004
Link: https://www.horizonhobby.com/product/all-new-releases/preorder/all-new-releases/1-10-capra-19-unlimited-4wd-trail-buggy-kit–axi03004