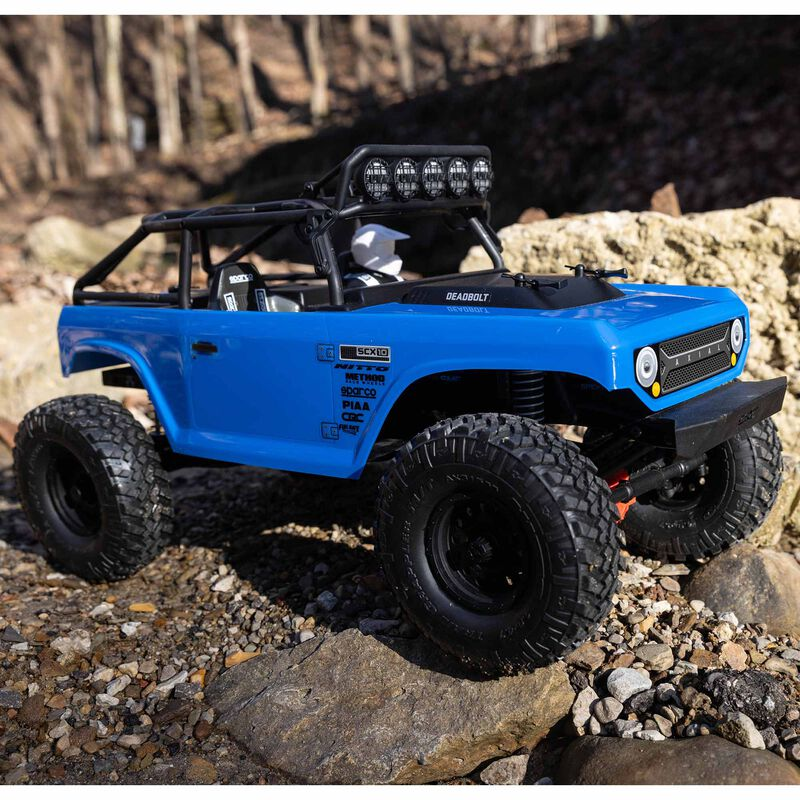 Axial is bringing back the SCX10ii chassis as a lower-cost option for those looking for a solid entry into the world of RC crawling. New features include a full host of Spektrum electronics, Nitto Trail Grappler tires and an officially licensed CRC front bumper.
The familiar steel c-channel chassis provides a sturdy backbone for the 10ii. Plastic links compose the rear 4-link and front 3-link with panhard bar suspension layout while plastic body shocks keep the axles under control. An LCX AX10 transmission finds its home on the center skid plate and feeds power to the high-pinion AR44 one-piece axles via WB8 Wildboar driveshafts.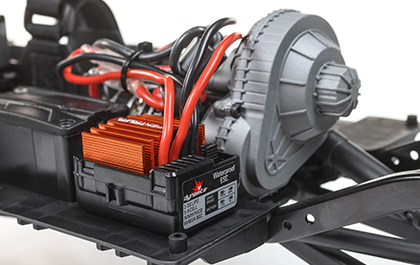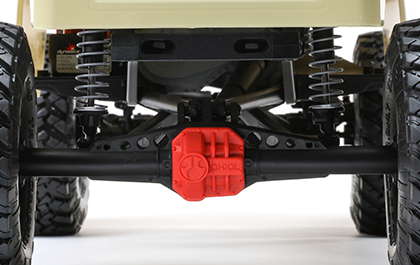 Spektrum electronics find their way into the 10ii and include an SLT2 2-channel 2.4gHz transmitter, SLR300 SLT receiver, a 35t brushed motor, a 40a ESC with IC3 connector and a metal gear S614 servo with 201 oz-in of tire turning torque. The servo is chassis mounted unlike the first generation SCX10 and also includes a metal servo arm for added steering precision and durability. While the IC3 connector is also used on SMART compatible electronics from Spektrum the included ESC is not a SMART unit and the plug lacks the third wire for battery telemetry data.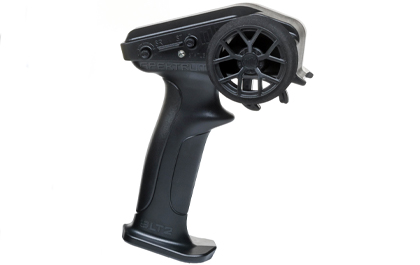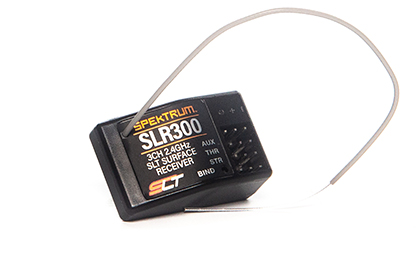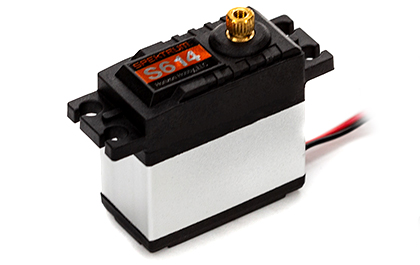 Aesthetically the 10ii Deadbolt makes use of the original Deadbolt lexan body with molded-in interior and separate roll cage but now offers the choice of two color options: blue or beige. Black officially licensed Method 307 glue-on wheels are wrapped in Nitto Trail Grappler M/T 1.9″ tires that measure in at 4.75″ tall for added ground clearance on the trail. Accessory driver heads, LED lens covers and a sticker sheet are included to further detail the body.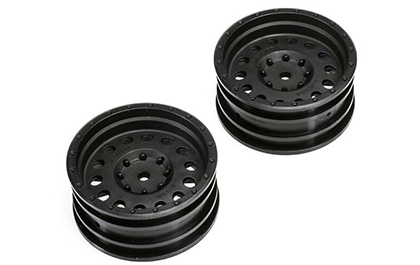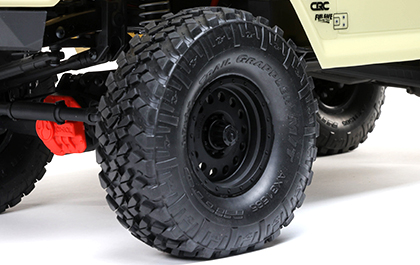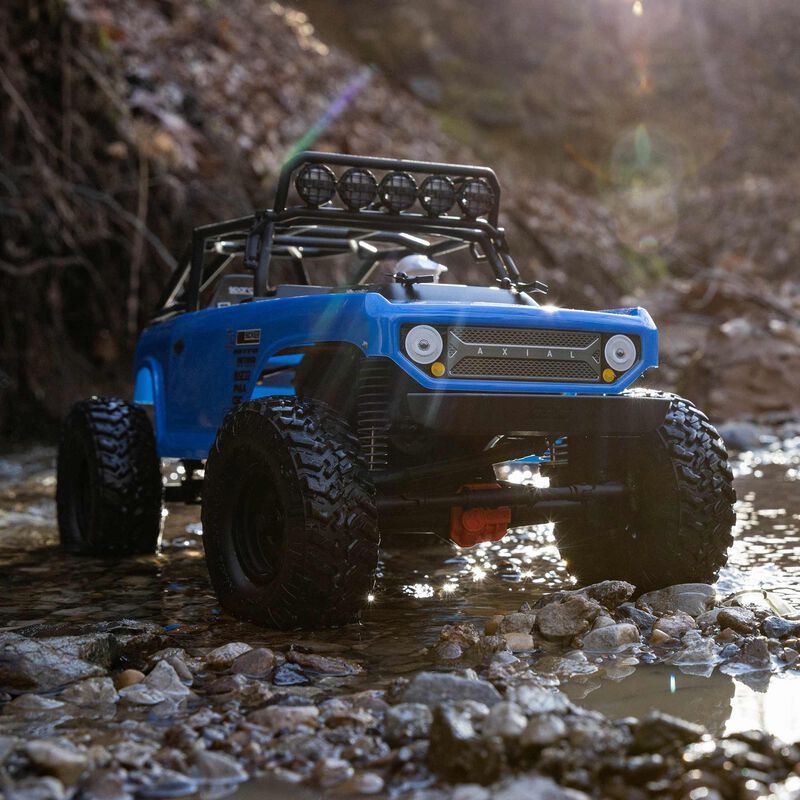 Item #AXI03025T1 SCX10ii Deadbolt RTR Blue
#AXI03025T2 SCX10ii Deadbolt RTR Beige
Link: https://www.horizonhobby.com/product/1-10-scx10-ii-deadbolt-4wd-brushed-rtr/AXI03025.html