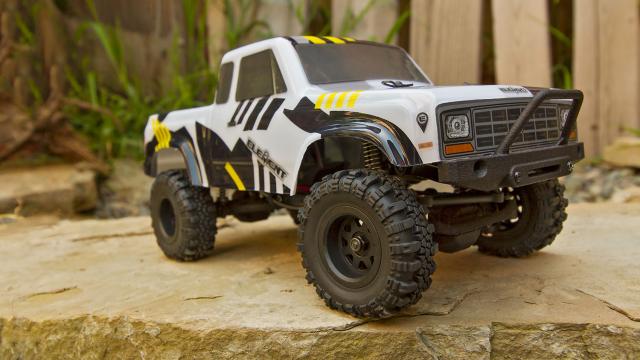 Element have stepped up the level of competition in the micro crawler market with the all-new Enduro24.
Beneath the palm sized Sendero one piece polycarbonate body are a host of features normally only found on larger vehicles. Topping that list is a forward mounted motor and transmission that spins a center mounted divorced transfer case. Gear reduction between the motor and the tires is an impressive 62.6:1, maximizing torque from the small micro sized motor. Placing the motor in this position keeps the heaviest component of the electronics package over the front axle for improved climbing. Powering the micro motor is a 2-in-1 ESC/RX combo that takes its orders from a 2.4gHz transmitter. Providing the juice for the truck is an included 1s LiPO battery (with included charger) and swinging the front tires is a chassis mounted servo.
For the Enduro24 no plastic chassis would do. Metal chassis rails provide the backbone for the truck while front and rear 4-link suspension (featuring steel pivot balls) aids in handling difficult terrain. Soft rubber tires are mounted to injection molded 1-piece wheels and mount to the axles using 7mm hexes. The Enduro24 Sendero is available in two color schemes: #20180 in black and yellow as well as #20181 in red and blue.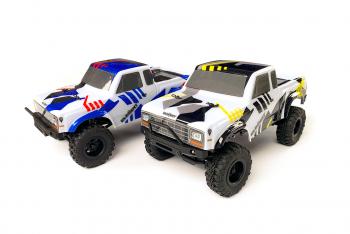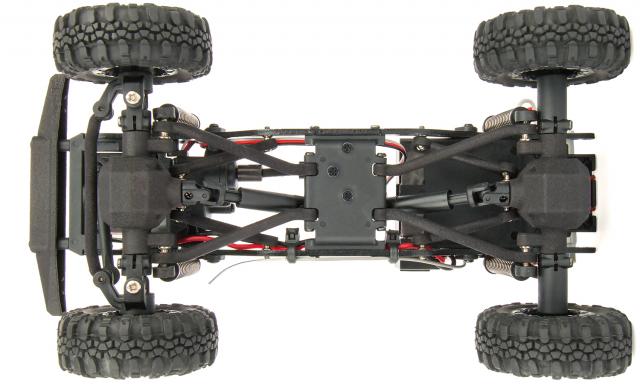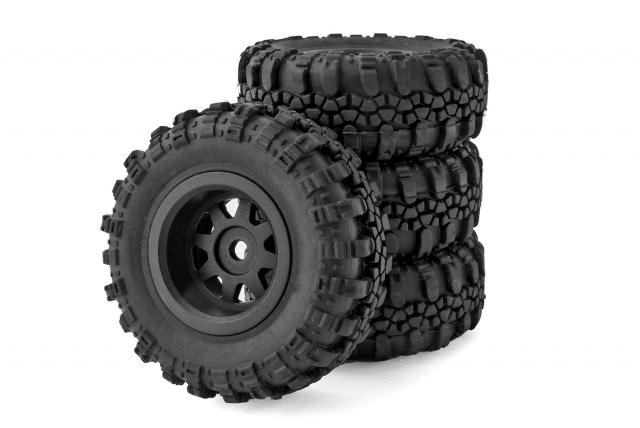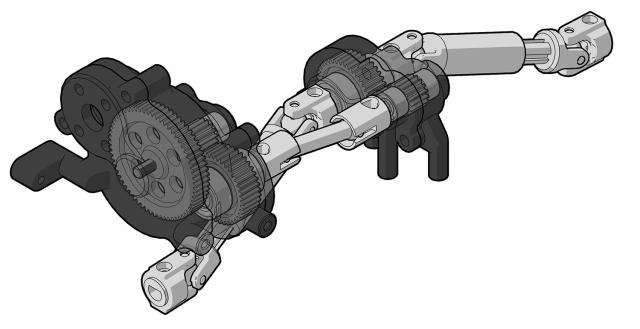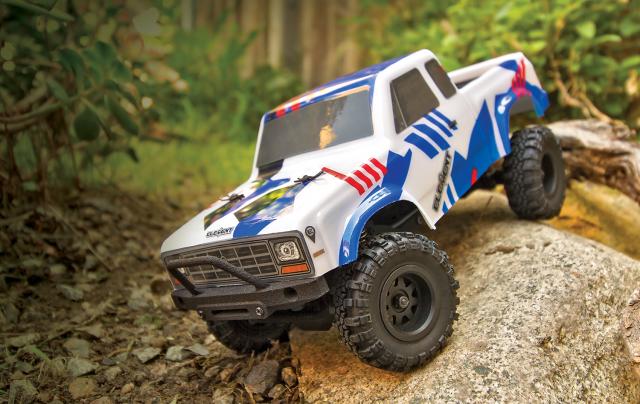 Link: https://www.associatedelectrics.com/element/cars_and_trucks/Enduro24/RTR/