Owners of Associated's latest rear wheel drive 1/10 platform now have another option to tighten up their steering with JConcepts new aluminum steering rack and steering bellcranks (sold separately) for the DR10, SR10 and RB10 vehicles.
JConcepts designed the steering rack to be a direct replacement for the stock plastic piece, this time in lightweight CNC aluminum, adding chamfered edges in silver for a nice aesthetic touch along with a laser etched JConcepts.net logo. The steering racks are available in either blue or black and add a new level of precision to the steering feel and response of the vehicle.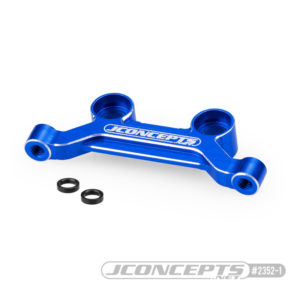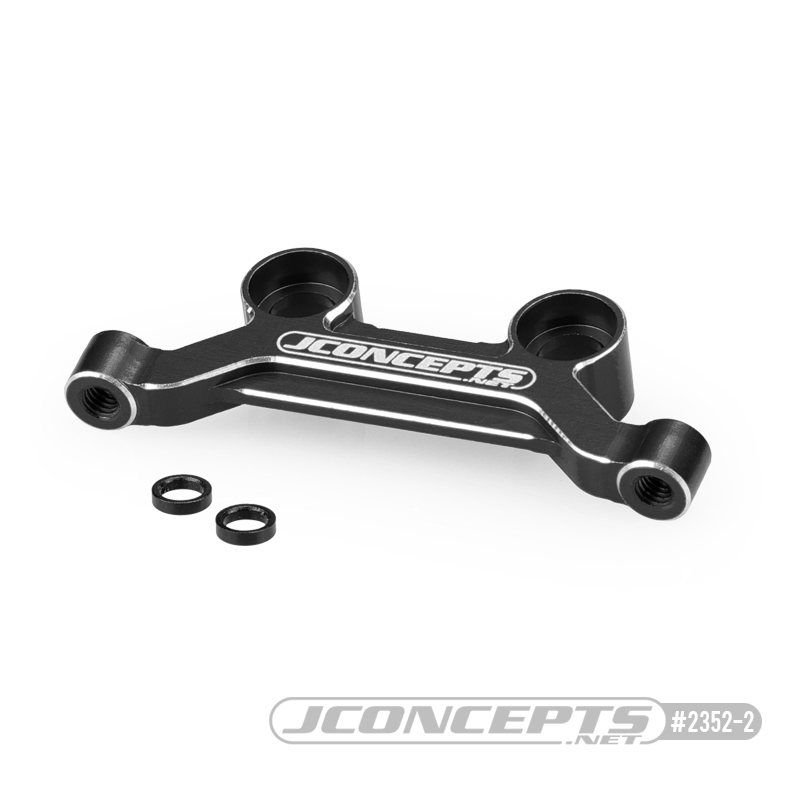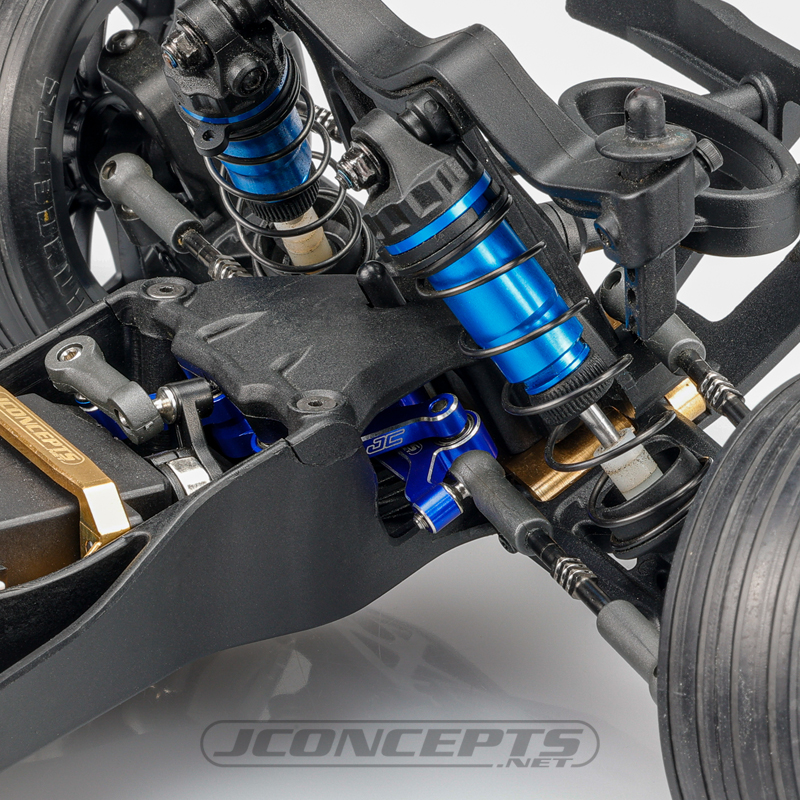 As a way to further solidify the steering system, JConcepts has also added a set of aluminum bellcranks to their list of options for the DR10 (as well as the SR10 and RB10). These bellcranks are available in both blue and black anodized finishes and feature silver chamfered edges as well as JConcepts logos. These rigid pieces remove the last amount of slop from the steering assembly and compliment the aforementioned steering rack (the bellcranks can also be used with the stock rack as they are a direct replacement of the original pieces).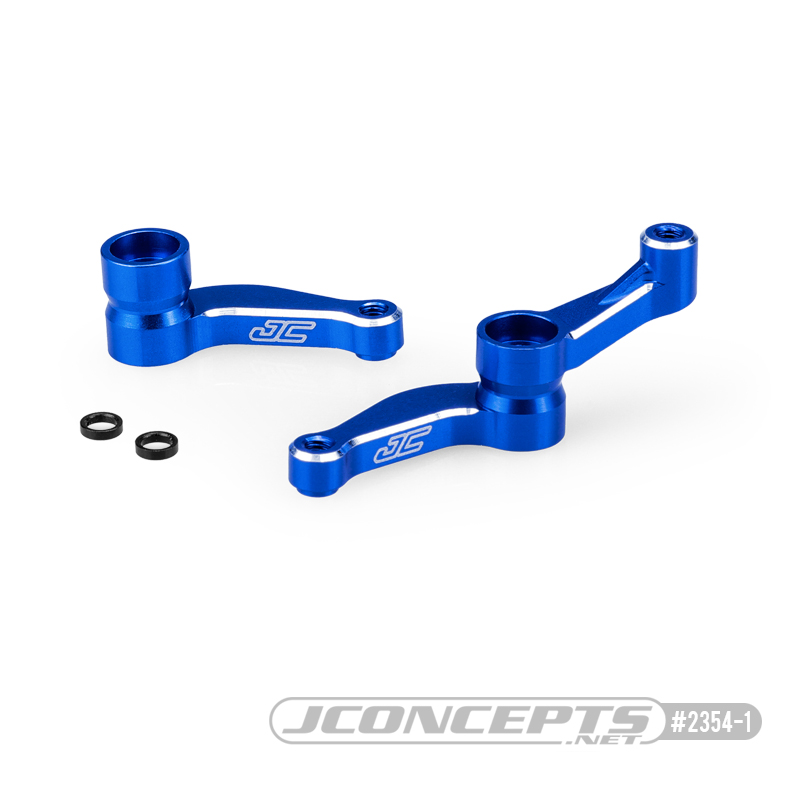 I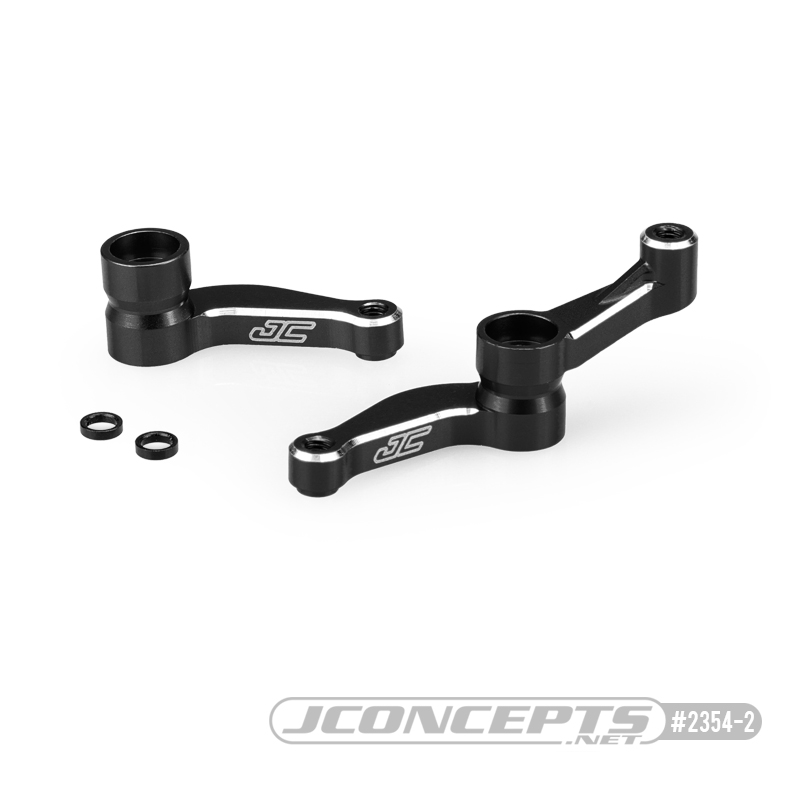 Item #2352-1 DR10 Aluminum Steering Rack, Blue
#2352-2 DR10 Aluminum Steering Rack, Black
#2354-1 DR10 Aluminum Steering Bellcranks, Blue
#2354-2 DR10 Aluminum Steering Bellcranks, Black
https://blog.jconcepts.net/2021/09/jconcepts-new-release-dr10-sr10-rb10-accessories/