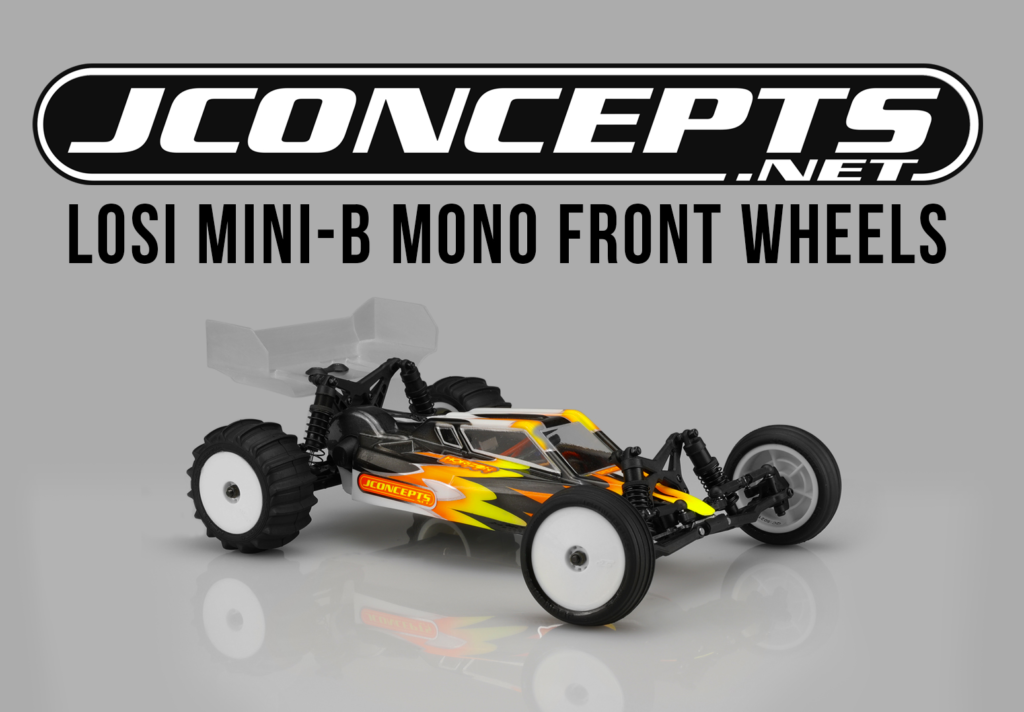 JConcepts have added new front Mono wheels to their lineup of parts for the Mini-B. The dish design of the wheels is race proven and the new narrower front wheel is a match for the previously released Mono rear wheel, including its two color options: white and fluorescent yellow. These wheels are a direct fit for the Mini-B and fit most front tires already on the market.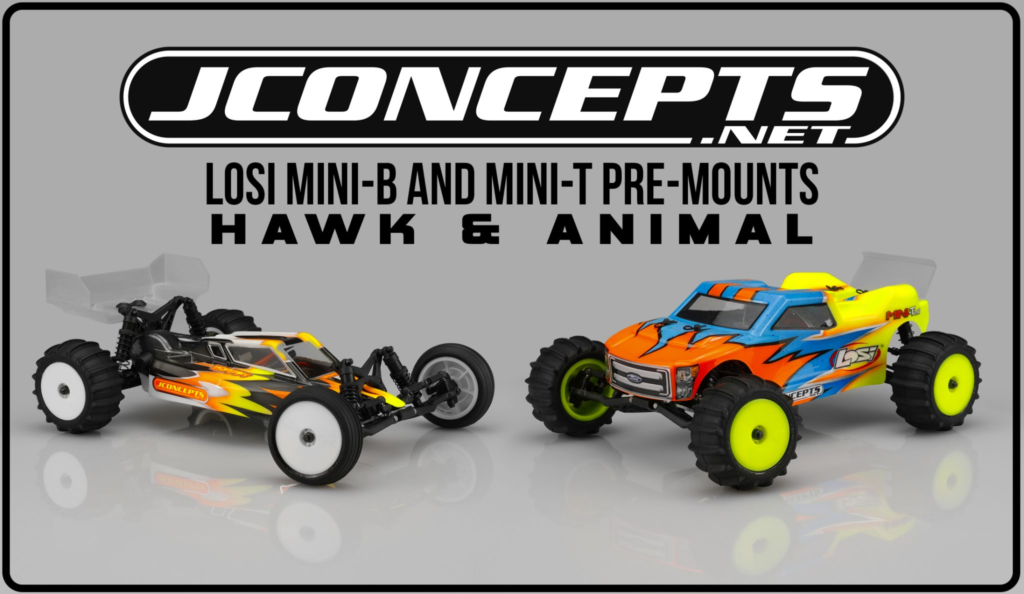 Up next are the new Hawk and Animal Pre-Mounts for the Mini-B/T. Each tire is available pre-glued to a Mono wheel in either white or fluorescent yellow. The Hawk is patterned after 1:1 front tires and is designed to cut through silt and loamy soil for the best steering response in these conditions. The grippy and durable green compound ensures great performance throughout the life of the tire.
Pairing with the Hawk is the Animal rear tire, a tall-height paddle design that is sure to throw some sand. The scoop shape of the paddle ensures maximum forward bite and also increases the cross-sectional area for added traction when turning. Just like the Hawk front tires, the Animals are molded in the green compound ensuring the paddles do not fold over under acceleration while also maintaining a high level of grip.
Item #3424W Mono Front Wheels Losi Mini-B White
#3424Y Mono Front Wheels Losi Mini-B Yellow
#4039-1211 Hawk Front Tires, Pre-Mounted, White
#4039-2211 Hawk Front Tires Pre-Mounted, Yellow
#4040-1221 Animal Rear Tires, Pre-Mounted, White
#4040-2221 Animal Rear Tires, Pre-Mounted, Yellow
Link: https://blog.jconcepts.net/2022/09/jconcepts-new-release-mono-losi-mini-b-front-wheel/
https://blog.jconcepts.net/2022/09/jconcepts-new-release-hawk-animal-pre-mounted-for-losi-mini-b-mini-t-2-0/