Pro-Line have released pre-mounted versions of their Pyramid astro turf tire and Prism 2.0 carpet tire for the rear of 2wd 1/10 buggies.
First up are the Pyramid's, specifically designed to provide excellent traction during acceleration and while cornering. The tread features hundreds of large pyramid shaped lugs that are knife-edged front to back and side-to-side for maximum grip even as the tire wears down. The carcass has been optimized for astro turf racing, being slightly smaller and narrower than a dirt-specific tire. The Pyramid is available in two compounds, Z3 (medium) and Z4 (soft) variants. The pre-mounts arrive glued to 2.2″ Velocity wheels that feature 12mm hexes and will shave several grams of rotating mass compared to stock wheels.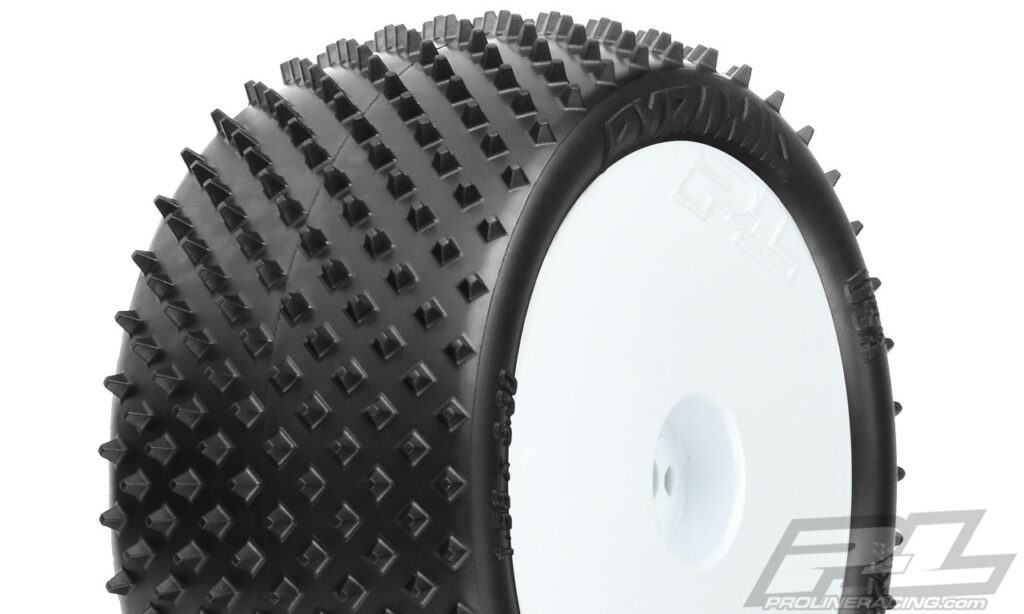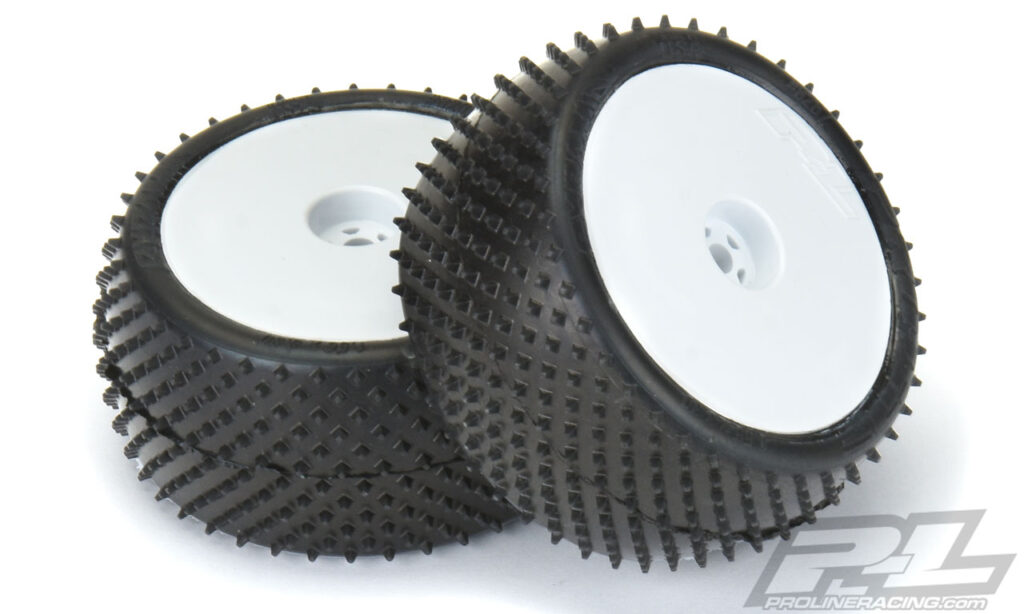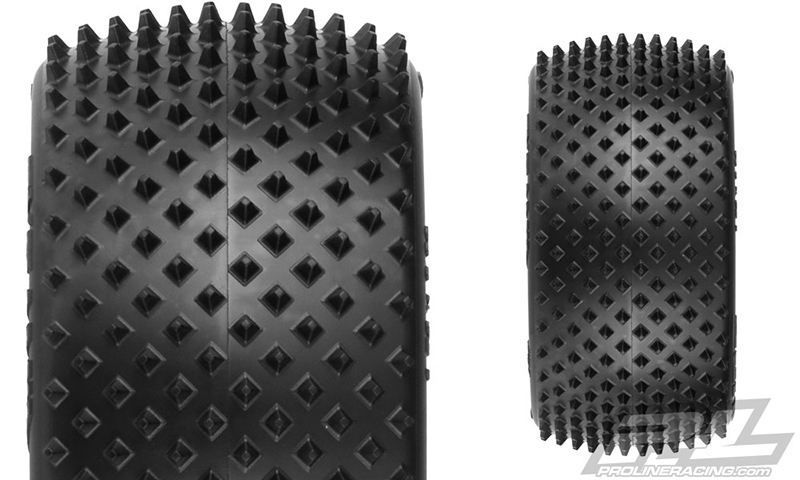 Next in line are the Prism 2.0 tires, designed for carpet racing. The Prism 2.0 features more ultra sharp prism shaped pins than the original tire for longer tread life and more consistent performance. The 2.0 also features a lower profile carcass that lowers the car's center of gravity and aids in improving corner speed. Like the Pyramid the Prism 2.0's tread has the knife-edge facing both front-to-back and side-to-side to maximize grip throughout the life cycle of the tire. Also new for the 2.0 is a directional side tread for more tuning options. According to Pro-Line the user "can choose to mount the standard Prism pins on the outside for more aggressive grip, or you can mount the vertical side pins to the outside for more forgiving grip." Also akin to the Pyramid the Prism 2.0 is available mounted to 12mm hex Velocity 2.2″ wheels.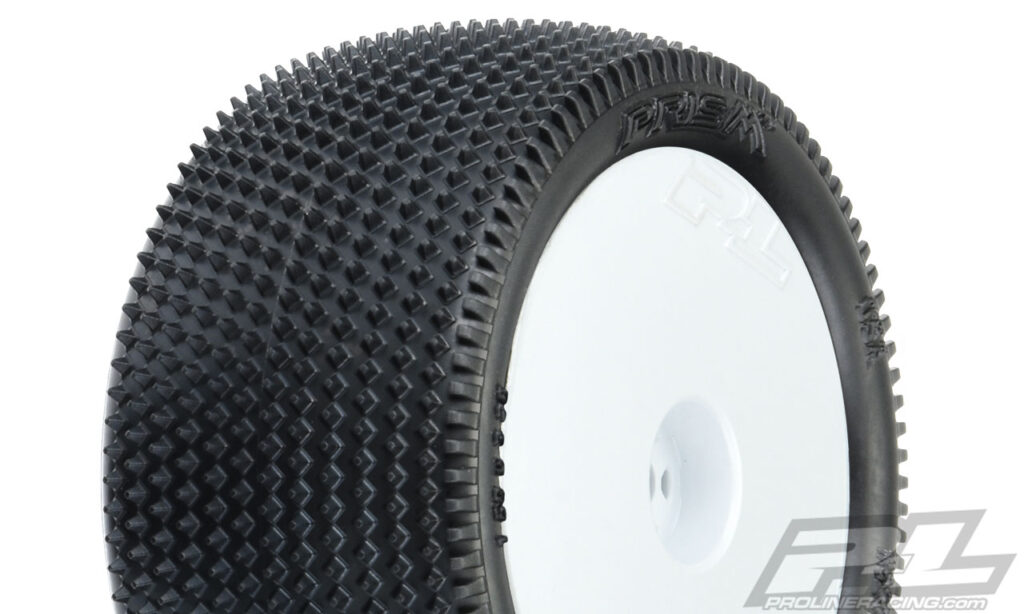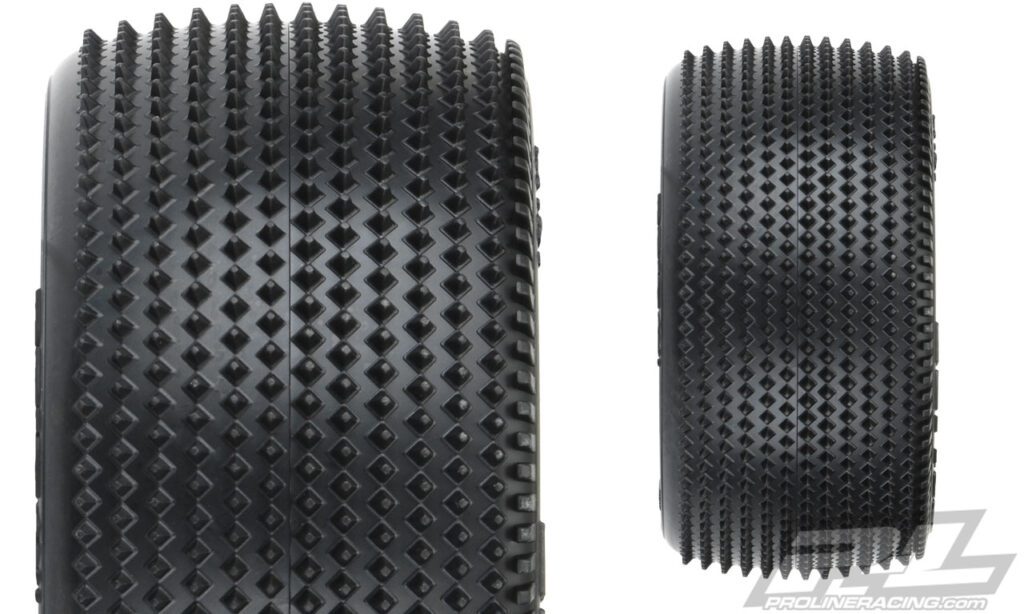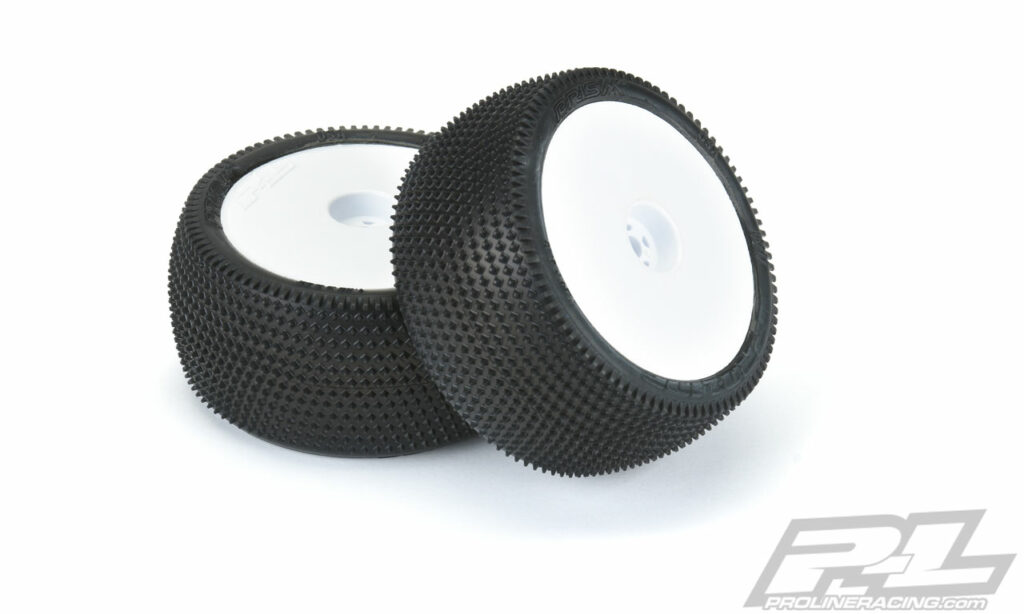 Item #8267-13 (Z3 Medium Compound) Pyramid Pre-mounted
#8267-14 (Z4 Soft Compound) Pyramid Pre-mounted
#8277-13 (Z3 Medium Compound) Prism Pre-mounted
#8277-14 (Z4 Soft Compound) Prism Pre-mounted
Link: https://www.prolineracing.com/tires/pyramid-2.2-astro-buggy-tires-mounted.asp
https://www.prolineracing.com/tires/prism-2.0-2.2-off-road-carpet-buggy-tires-mounted.asp