At one-half the size of the original Lunch Box the Lunch Box Mini packs all of the wheelie-popping excitement into a palm-sized package. Unlike its larger counterpart the 1/24 Lunch Box features 4wd and optional four-wheel steering.
The mini-sized truck also uses full-sized radio gear, including the servo. That (comparably) large servo is linked to the wheels using a one-piece upper arm assembly that allows for an impressively small turning circle. The body leans into the turn for added stability and to enhance the character of the truck's driving experience.
The oversized wheels contribute to the cartoon-ish look of the Lunch Box mini and are damped by a strut style suspension. The 370 motor is placed in the center of the chassis and is gear driven to all four wheels.
The body is a lightweight polycarbonate scaled-down facsimile of the Lunch Box that arrives pre-painted and attaches using magnets for a body-clip-free scale appearance.
The truck accepts the Tamiya LF Battery LF1100-6.6v Racing Pack (M-Sized) as well as most 7.2-7.4v packs that are less than 66x36x15mm as well as optional part #51610 for use with AA batteries.
Length: 190mm
Width: 146mm
Height: 140mm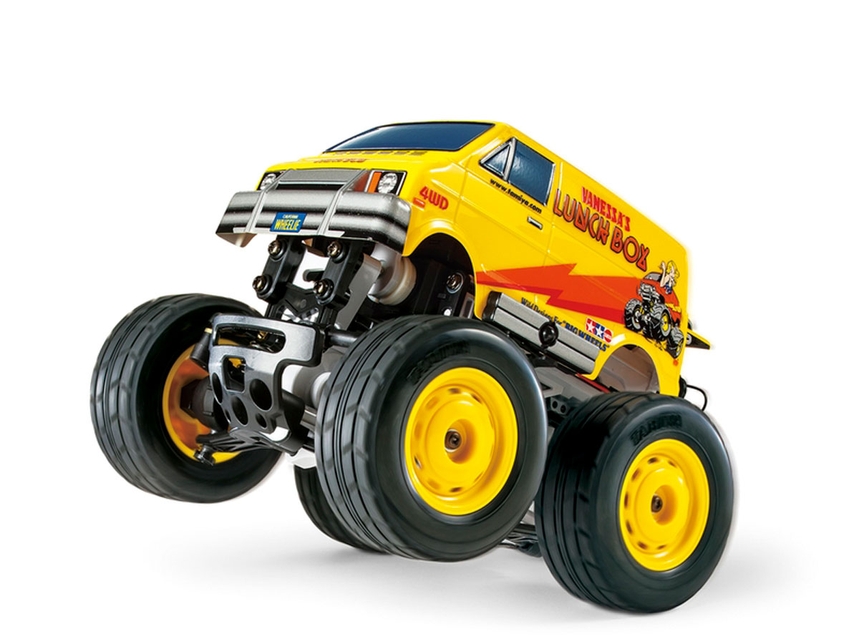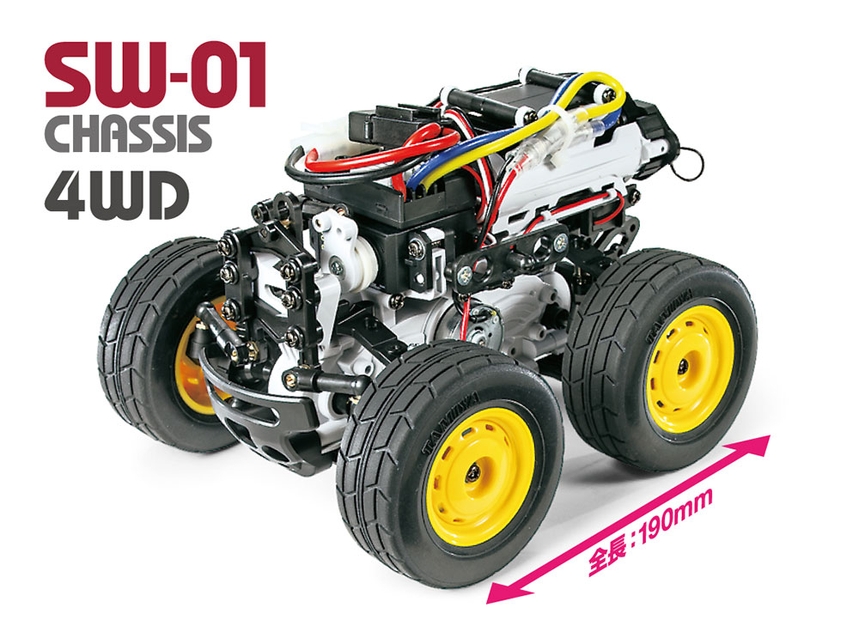 Link: https://www.tamiyausa.com/shop/110-trucks/rc-lunch-box-mini/sw-01/