As a manufacturer how do you build a vehicle to be the ultimate basher? Start with an already proven platform, add a slew of durability upgrades and leave the power system choice to the buyer and you'll have a recipe for success against the competition. Arrma has done just that with the release of their new Kraton 4wd EXpert Bash (EXB for short) Roller that takes the proven Kraton 6s V4 platform to the next level.
The laundry list of upgrades includes:
(List Courtesy of Horizon Hobby)
-EXB Heavy-duty front and rear arms with aluminum strengthening cap
-EXB Heavy-duty steel turnbuckles
-EXB Heavy-duty front upper steel hinge pins
-EXB Plated limited-slip differentials
-EXB Red-anodized aluminum servo mount
-EXB Large volume waterproof receiver boxEXB Front bumper
The heavy duty bash resistant components don't end there though. The Kraton EXB also includes a 7075 T6 aluminum chassis, aluminum front and rear chassis braces and shock towers, aluminum front upper hanger, top plate and rear suspension mount, thick steel turnbuckles, and heavy duty front upper steel hinge pins. Arrma leaves the electronics choices to the end user, reducing cost and eliminating the need to pay for parts that are going to be replaced in the end.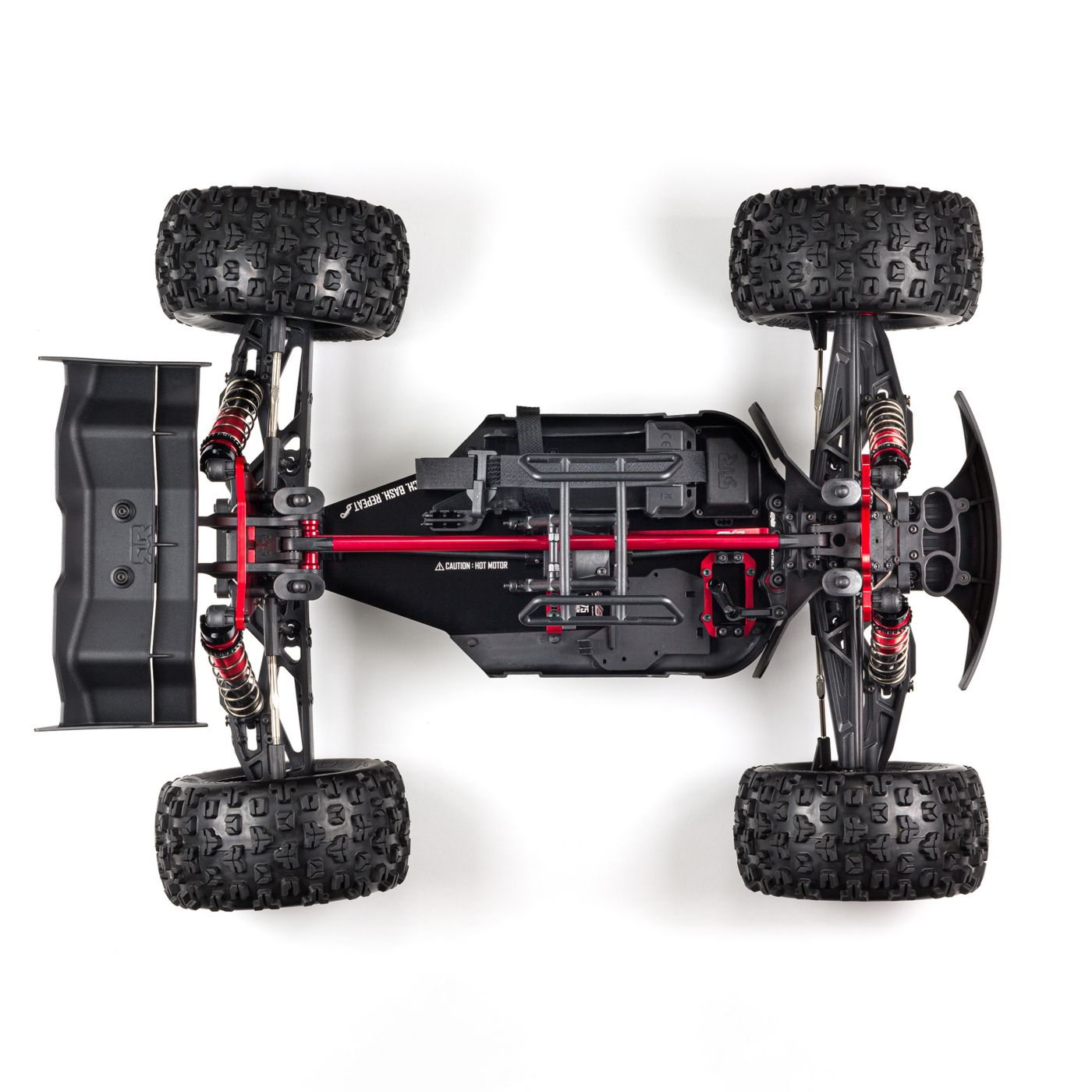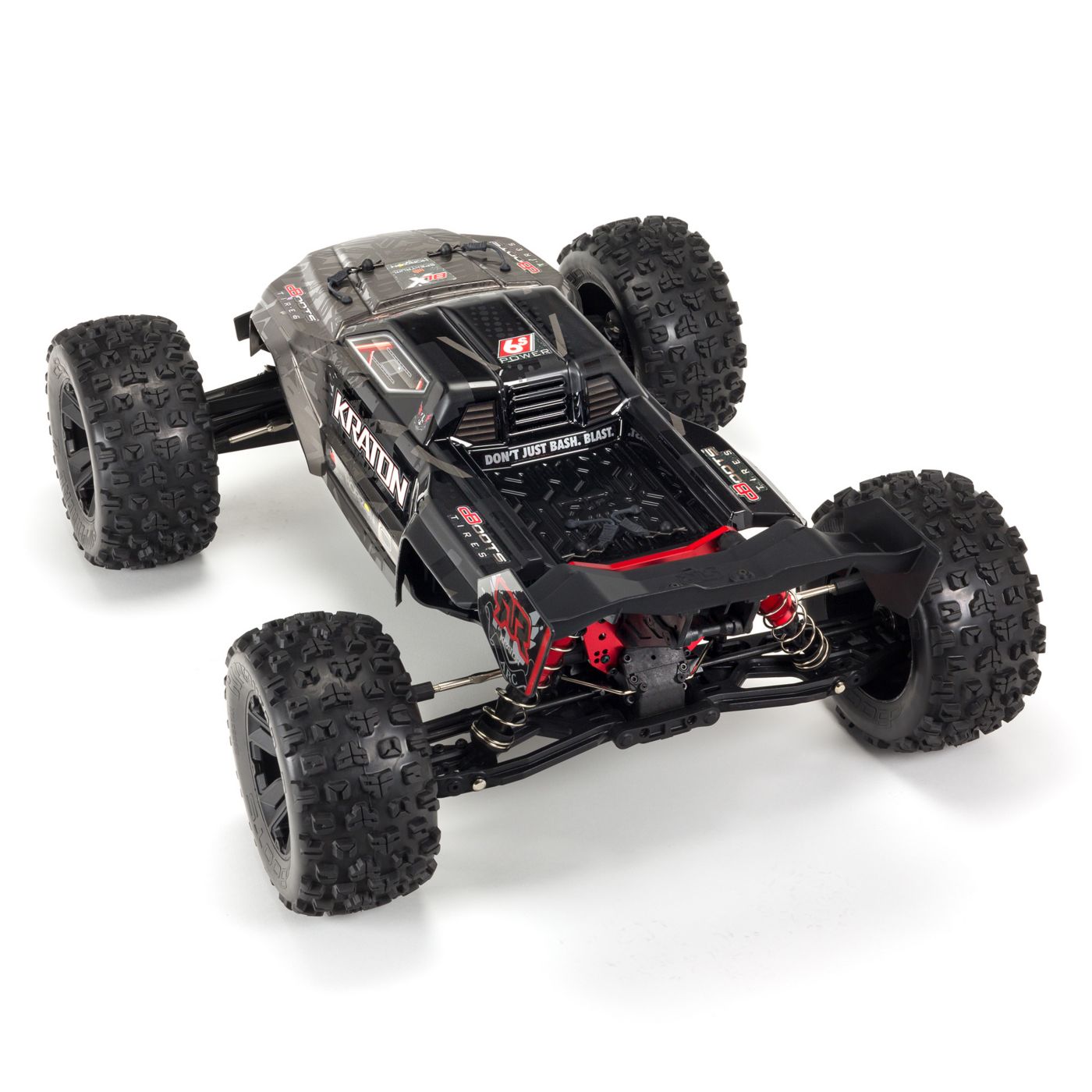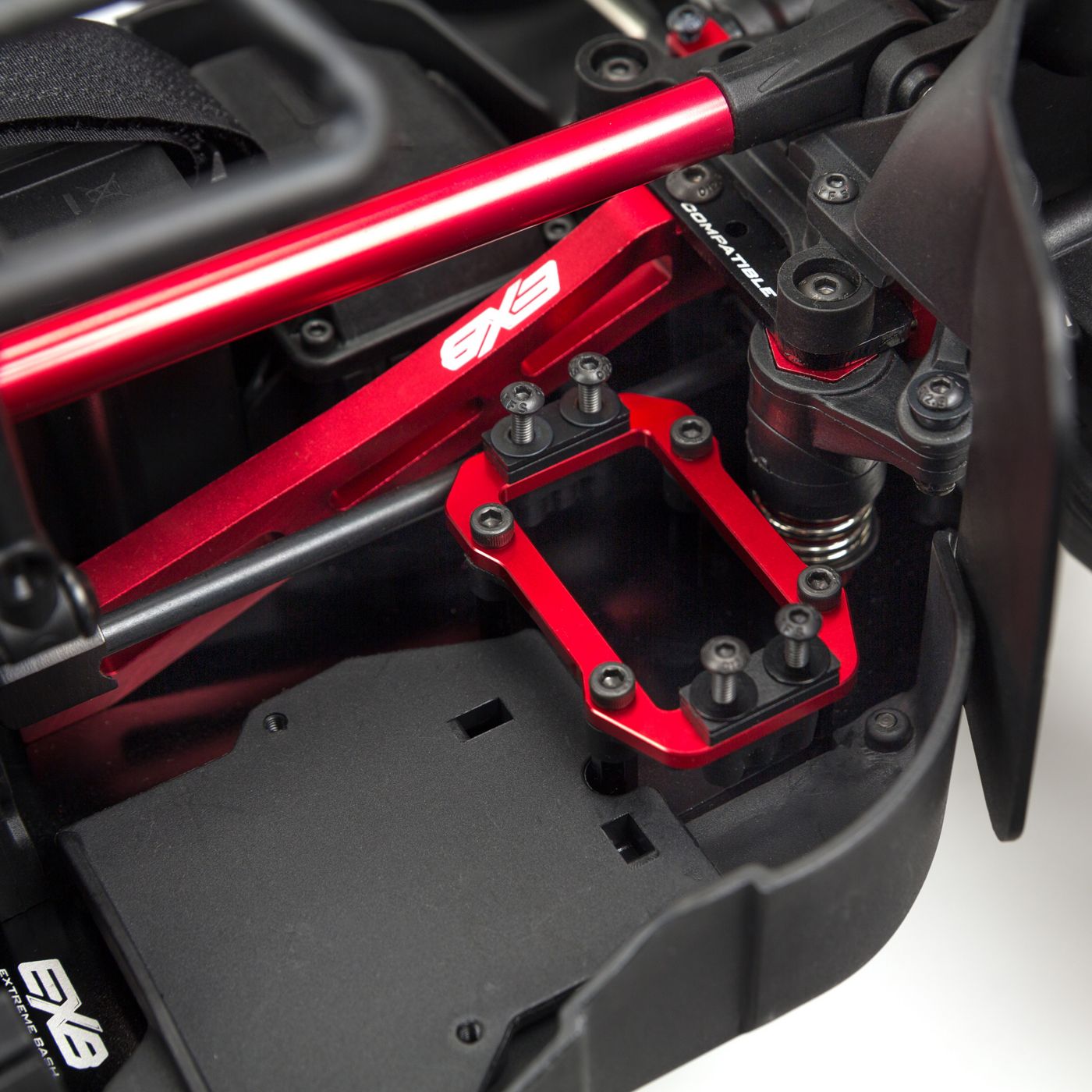 Link: https://www.horizonhobby.com/product/ara106053?utm_source=sfmc&utm_medium=email&utm_content=Spot1&utm_campaign=07022020_SURFACE