Following the release of the Kraton EXB, Arrma has given their Mojave 1/7 desert truck a similar upgraded treatment. The roller includes a host of upgrades yet leaves the electronics choice up to the end user.
Building off of a new 7075 T6 aluminum chassis, the EXB is built with one thing in mind: strength. The new chassis is braced front, rear, and center with aluminum chassis braces to combat any bending forces while the center diff mount gets an upgraded heavy-duty top plate. The servo mount is a beefy chunk of aluminum to keep the servo safe and in place during long bash sessions. Extreme duty front steel upper suspension pins resist bending from a hard impact on the suspension arms and new aluminum upper hanger gives the new pins a sturdy home. The rear suspension hanger is now made of steel. New HD arms with aluminum caps are found up front while non-capped HD arms reside in the rear. New larger steel turnbuckles can be found both front and rear.
New plated differentials are used front and rear and inside those diffs are new ring gears with a wider tooth profile (4.75mm compared to the previous design's 3.75mm) for increased strength. A newly designed SAFE-D diff input cup retains the drive pin without the use of red thread lock for more simple maintenance and worry free driving.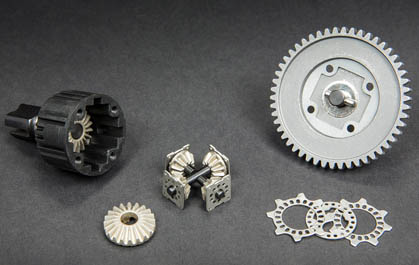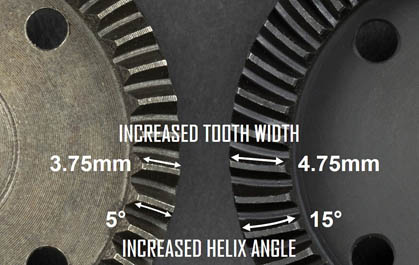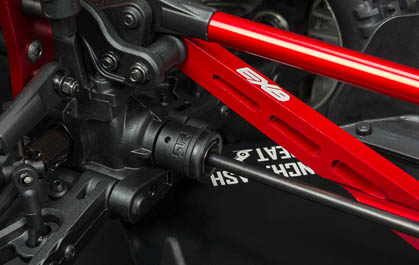 Aesthetically speaking, the Mojave is packed with details including an interior with driver and navigator detail with separate helmets, new color matched spoke wheels with 17mm hexes, an integrated roll cage, exclusive matte and gloss body finish, laser etched detailing on the underside of the chassis and a front bash bar with rubber valance detail highlighting the new large front bumper. Inside the chassis is a large volume waterproof receiver box as well as battery boxes ready to accept up to 6s worth of batteries.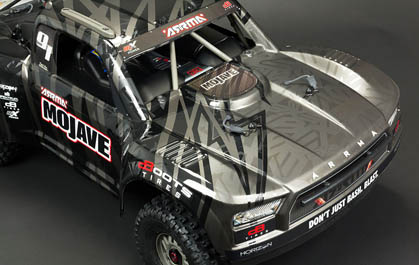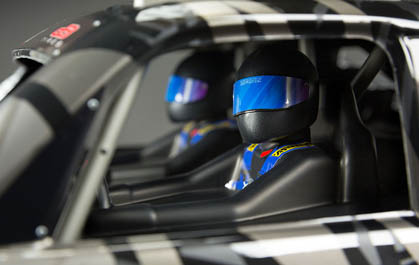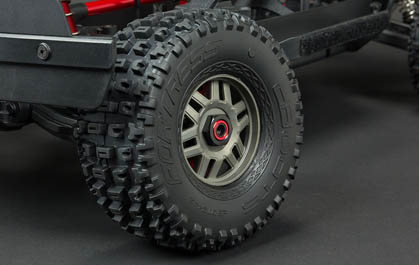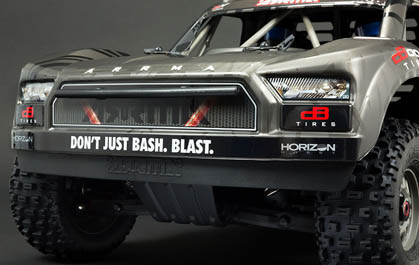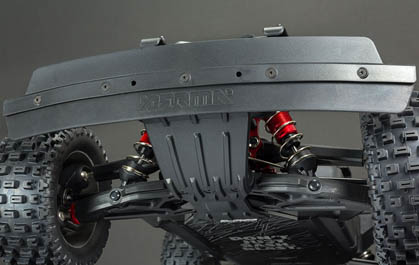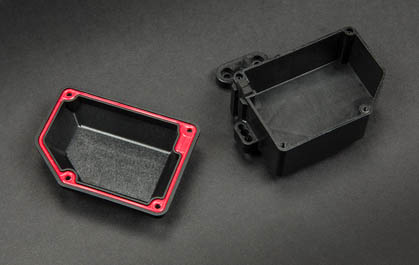 The EXB Mojave is sold as a roller with no electronics. End users will need to provide their own transmitter and receiver, motor and ESC, servo, battery and charger.
Item #ARA7204
Link: https://www.horizonhobby.com/product/1-7th-mojave-4×4-extreme-bash-roller/ARA7204.html