Following hot on the heels of the RBX10 RYFT RTR Axial has announced the new RBX10 RYFT kit that allows users to choose their own electronics and experience the build themselves. In favor of electronic gear Axial has included a host of upgrade pieces that are options for the RTR.
Beginning with the chassis Axial has included the optional grey color roll cage pieces that were seen as option parts for the RTR. The plastic material is the same but these parts will accept dye to match any custom theme that the builder may choose. Inside the cockpit is a detailed interior pan with driver and navigator figures. Separately molded heads with helmets are included, allowing more customization options and completing the scale look. Polycarbonate body panels arrive clear and complete the outer appearance of the RYFT.
Axial includes the new formula of plastic in the axle housings that increases durability without adding weight, solving a weak point that many RTR owners reported early in the RBX10 RTR's production run. Inside the front axle are hardened steel universal driveshafts that offer up to 45 degrees of steering angle while also handling the torque of up to 4s power. The rear axle uses a straight axle shaft to transfer power. Gear differentials are included for the front, rear and center and get filled with either 1M wt. diff fluid (included) or can be locked with the single included spool. Power delivery from the center transmission to the axles is handled by WB11 plastic splined shafts that are larger in diameter and better able to deal with the shock of hard landings on power and high traction launches. Inside the transmission is a host of steel gears, including the optional 2-speed gear set. A separate servo is needed to control this function and Axial includes a servo saver but no spline adapters; a Spektrum servo is recommended for this application.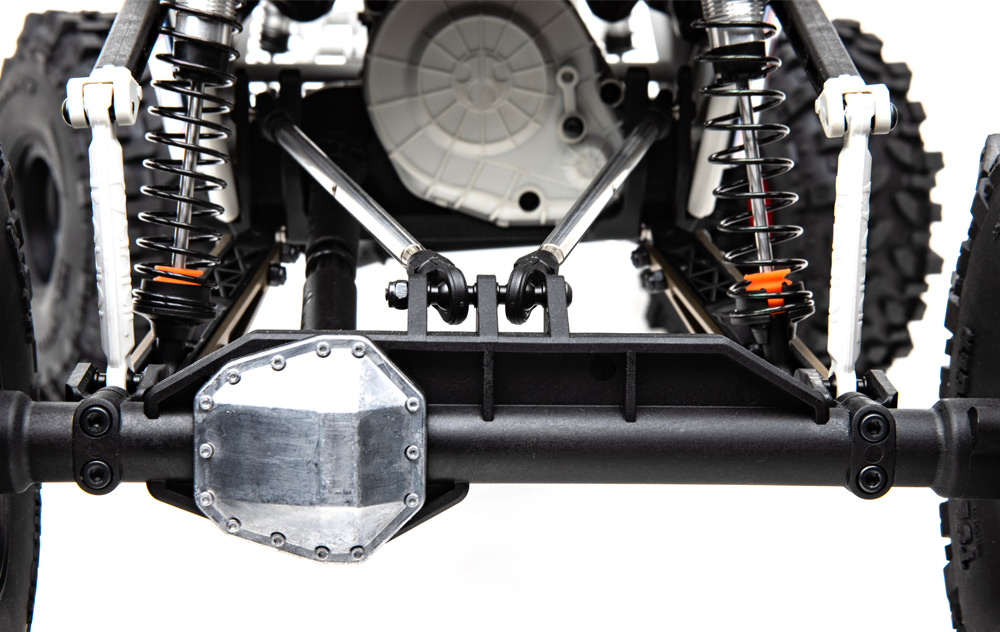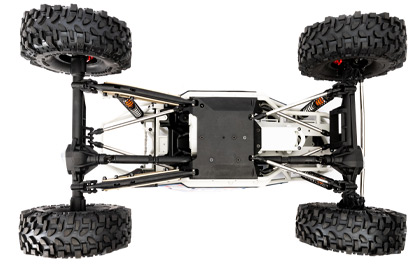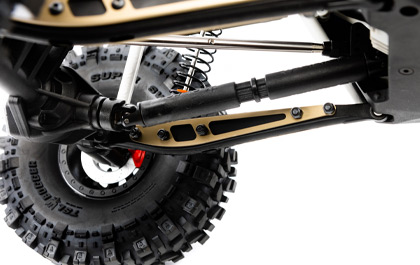 The RYFT kit also includes aluminum link plates to eliminate flex and breakage in this high stress area and an optional rear swaybar; both highly sought after options for the RTR. Stainless steel suspension and steering links keep the axles in check and the wheels pointed in the right direction while scale disc brakes add a touch of realism. Officially licensed Interco Super Swampers are wrapped around Raceline Monster wheels that feature a 12mm hexes as a part of the brake rotor setup.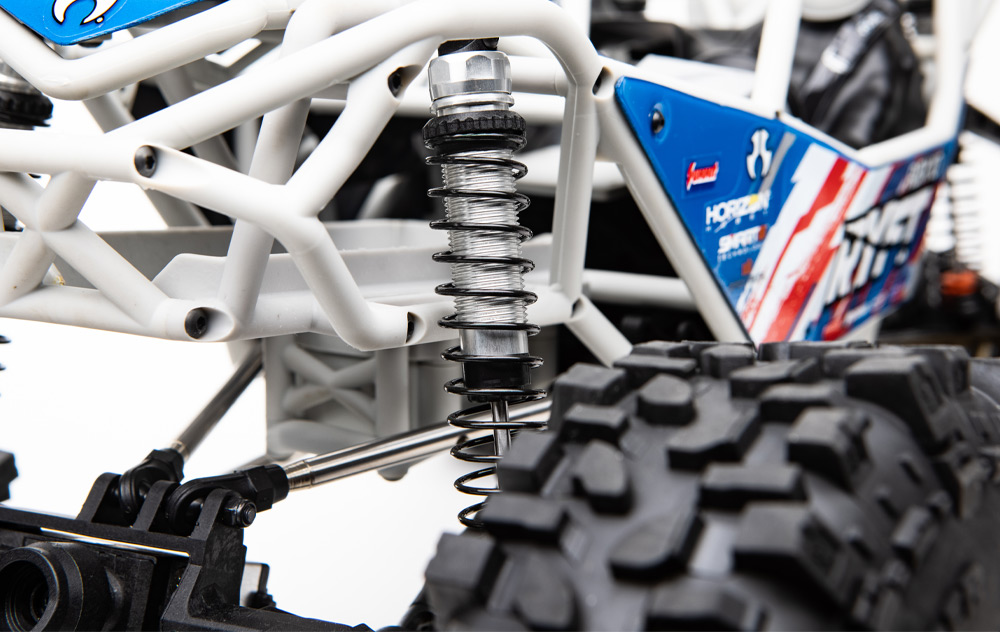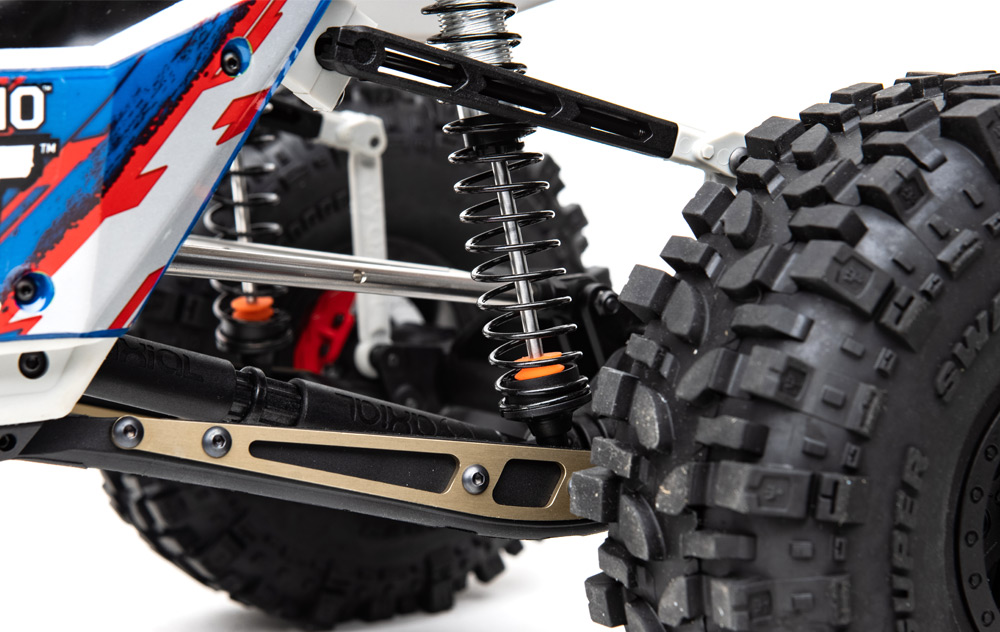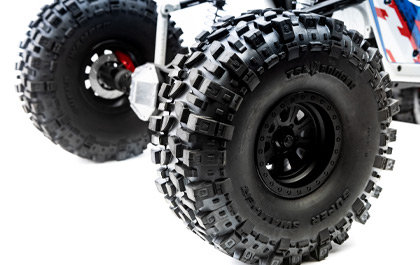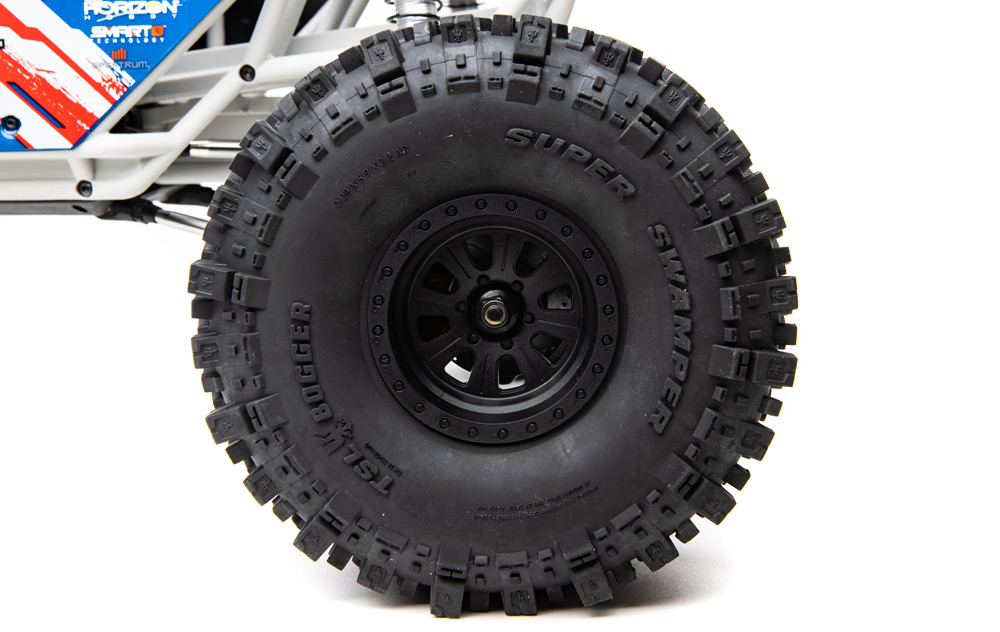 Item #AXI03009
Link: https://www.horizonhobby.com/product/1-10-rbx10-ryft-4wd-rock-bouncer-kit-gray/AXI03009.html?utm_source=sfmc&utm_medium=email&utm_content=Spot1&utm_campaign=05062021_SURFACE#