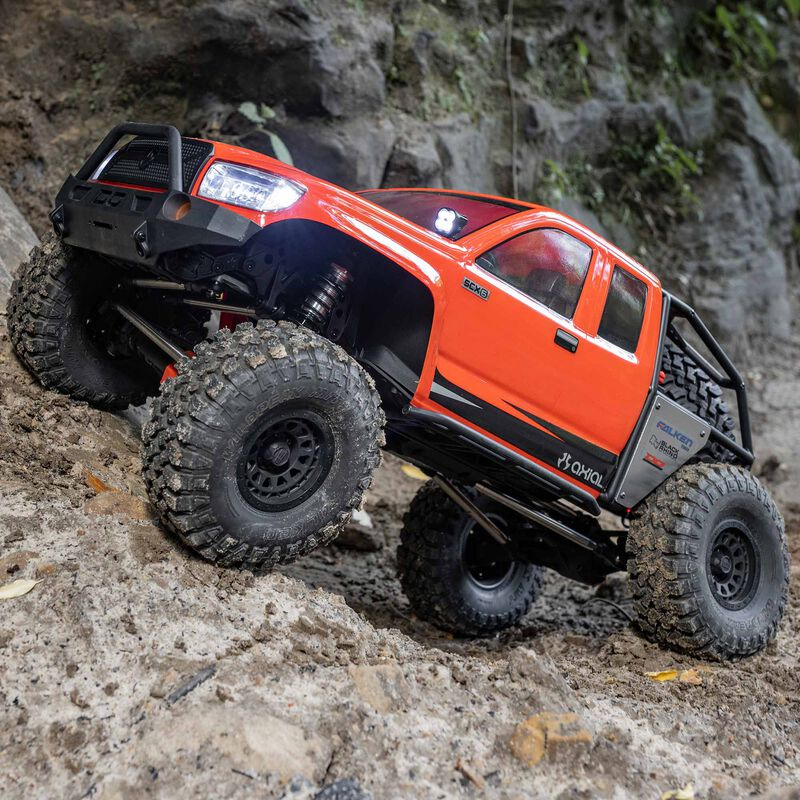 Axial's upsized trail truck gets a refreshed look with the release of the new SCX6 Trail Honcho RTR. This large-scale crawler combines the classic cab-and-cage styling of the original SCX10 Honcho and its 10ii successor with the go-anywhere-conquer-anything capability of the larger SCX6 platform.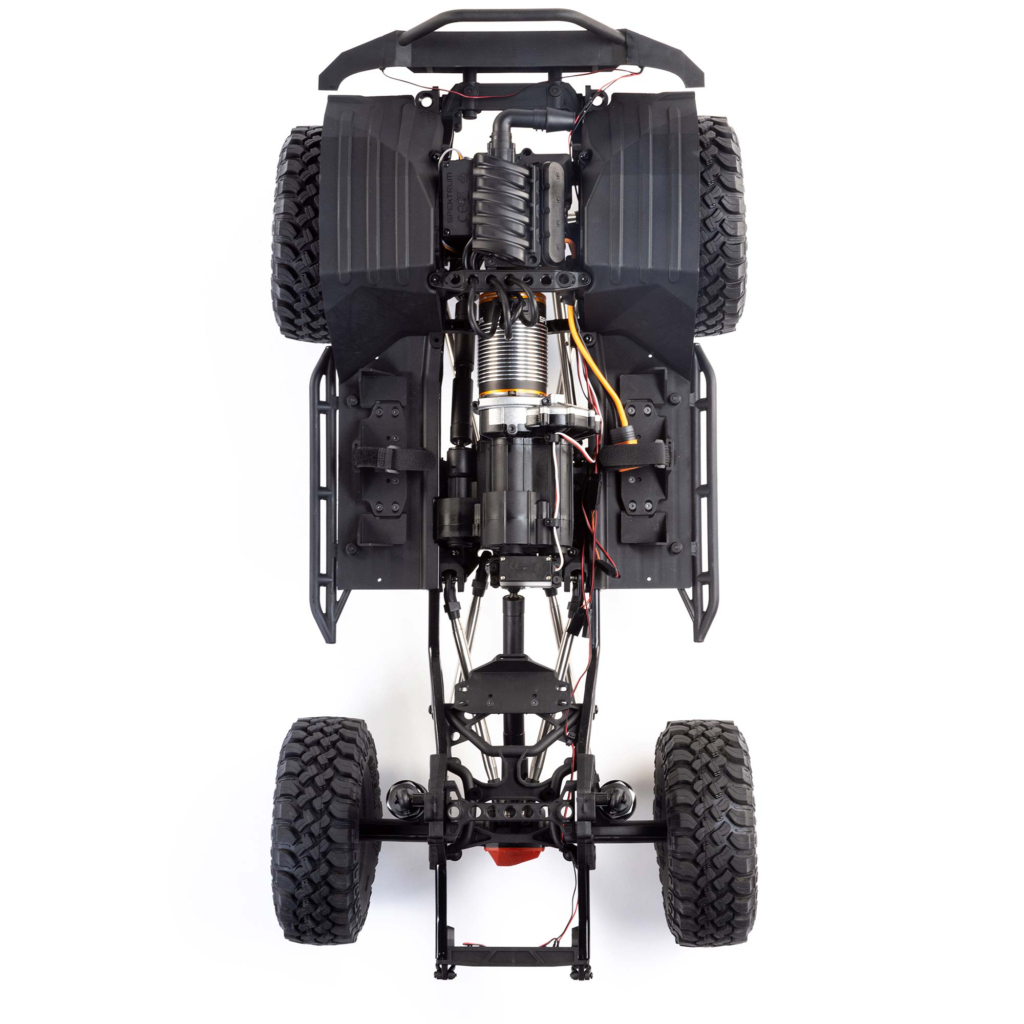 Mechanically the SCX6 under the body remains the same as the previously released Jeep Wrangler JL Unlimited. This includes the AR90 axle assemblies, the 4-link rear/3-link with pan hard bar front suspension layout, the steel c-channel chassis, the steel gear 2-speed transmission, aluminum dampers, stainless steel suspension links and Spektrum waterproof electronics. Axial engineers took pride in the details and it shows in the appearance of this truck. The half-depth interior is sized to fit most 12″ action figures (minus their feet and shins) and includes a separate steering wheel and seats just waiting to be painted or flocked to match any paint scheme. The lexan cab takes styling cues from popular trail rigs of the last two decades and is available in either beige or red, accented by a flat black hood to reduce glare for your "driver". Sponsor logos can be found on a metal side board below the realistic bed cage. Inside the bed you'll find a sand ladder, a full-size spare tire and a generous storage box large enough for an 8oz mini-can of soda (at least according to Matt of the Scale Builders Guild).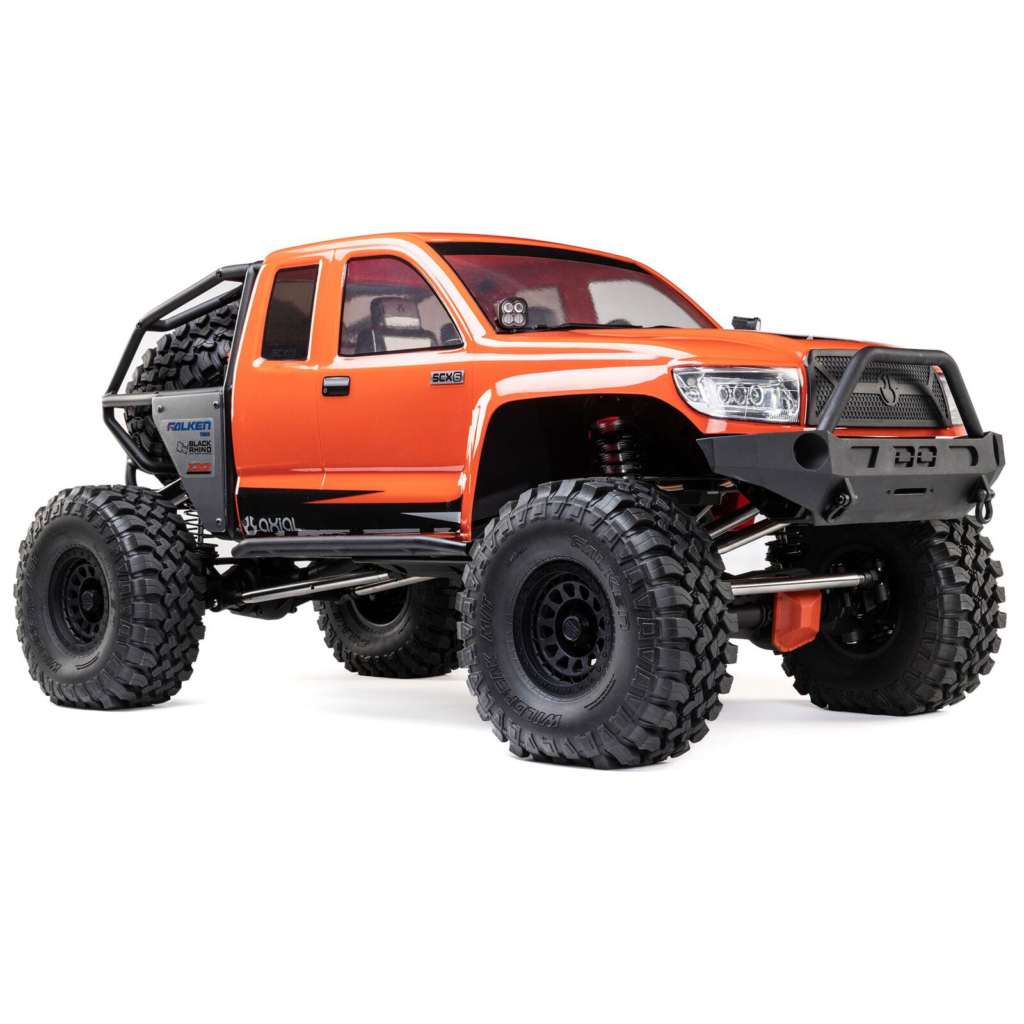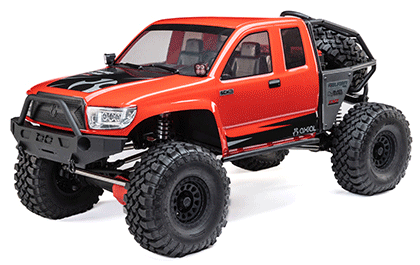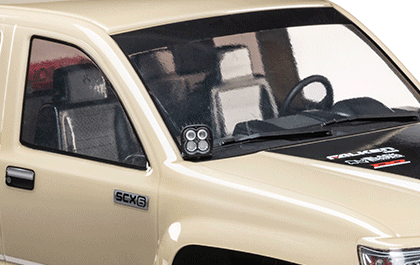 Keeping with the theme of "Form and Function" Axial has equipped the SCX6TH with officially licensed Black Rhino Primm beadlock wheels shod with Falken Wildpeak M/T tires. These tires measure in at 7″ tall and are molded from a soft, high-traction compound that allows this truck to climb most anything it can get its tire on. The beadlock wheels allow for quick and simple tire changes without the need to fuss with glue. LED's are found both front and rear; the front being mounted in a new, licensed Dimello heavy-duty bumper.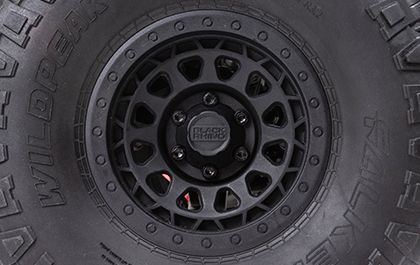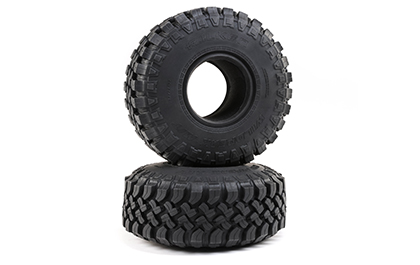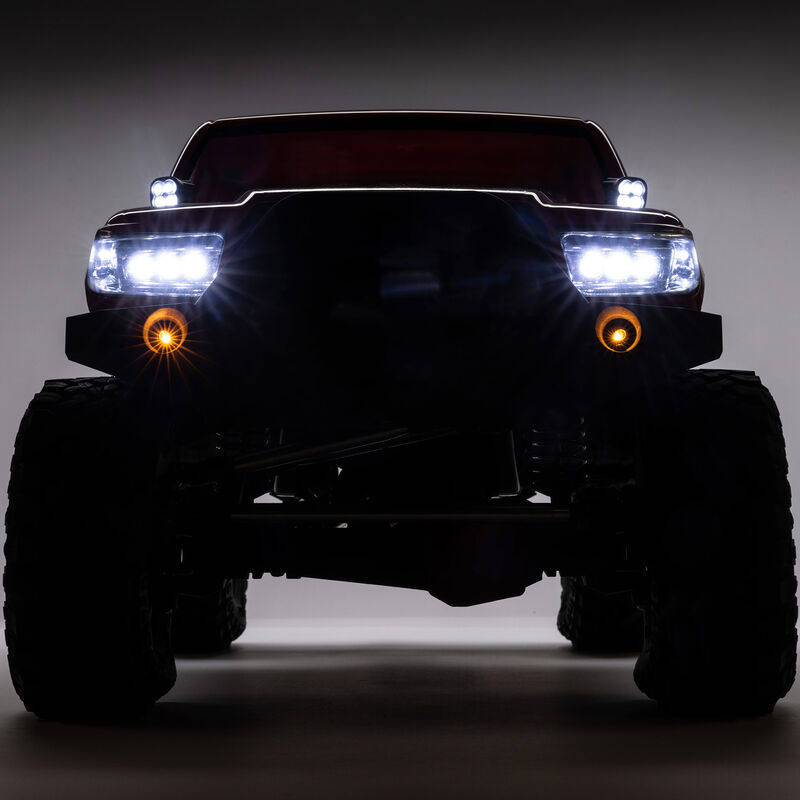 Item #AXI05001T1 Axial SCX6 Trail Honcho, Red
#AXI0500T2 Axial SCX6 Trail Honcho, Beige
Link: https://www.horizonhobby.com/product/1-6-scx6-trail-honcho-4wd-rtr/AXI05001.html?utm_source=sfmc&utm_medium=email&utm_content=Spot1&utm_campaign=09152022_axinr