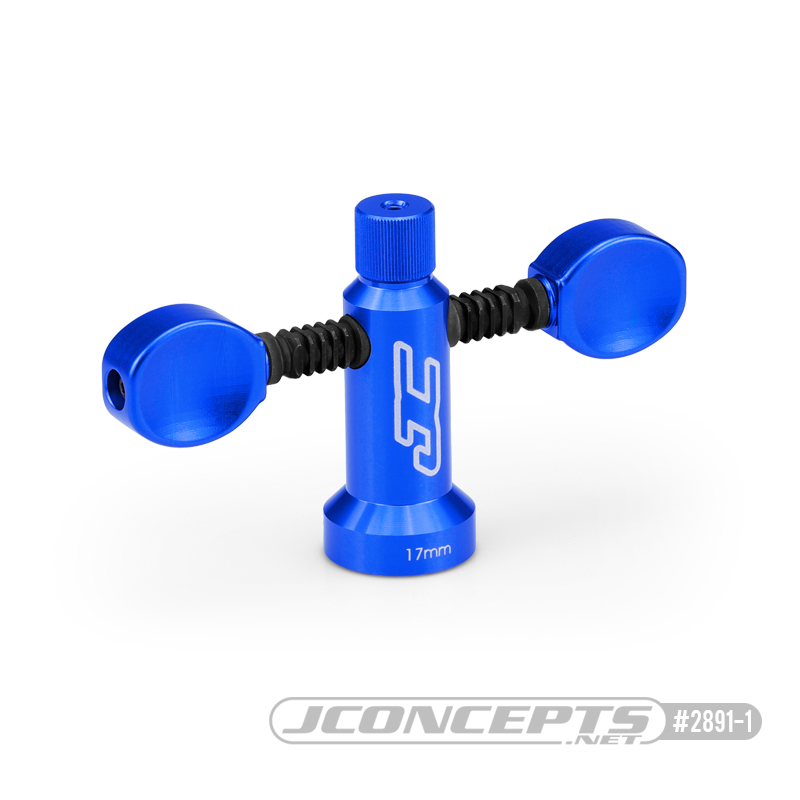 Step up your pit game and never lose another wheel nut to the evil gnomes that inhabit the floor space under your pit table with the new Finnisher T-Handle 17mm magnetic wrench and 17mm Finnisher magnetic wheel nuts.
The wrench is not just a standard t-handle but rather two wrenches in one. The "T" portion of the wrench can be moved to one side or the other for increased leverage to put the final torque on the wheel nut after using the wrench in its standard configuration to quickly spin the nuts on or off. The blue anodized aluminum body is etched with the JC logo as well as the size. The "T" portion is machined from steel and coated in a black oxide finish while the aluminum finger paddles add comfort as well as an unmistakable appearance. The magnetic insert ensures that compatible wheel nuts don't go astray.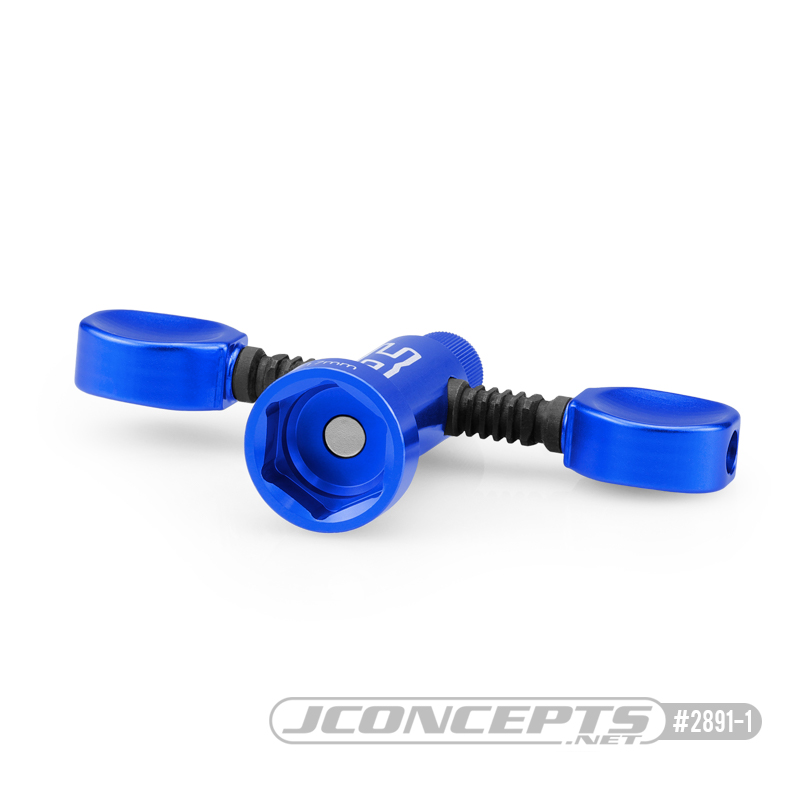 Designed to work in conjunction with the Finnisher T-Handle, JConcepts also offers the Finnisher 17mm magnetic wheel nuts. These flanged and serrated wheel nuts are machined for lightness while also adding support to the wheel hex area during high loads. A steel set screw in the center allows the wrench to grab hold and prevent the nut from wandering off. The outer face of the nut is also engraved with the JC logo for style, adding a Finnishing touch to the bright blue anodizing.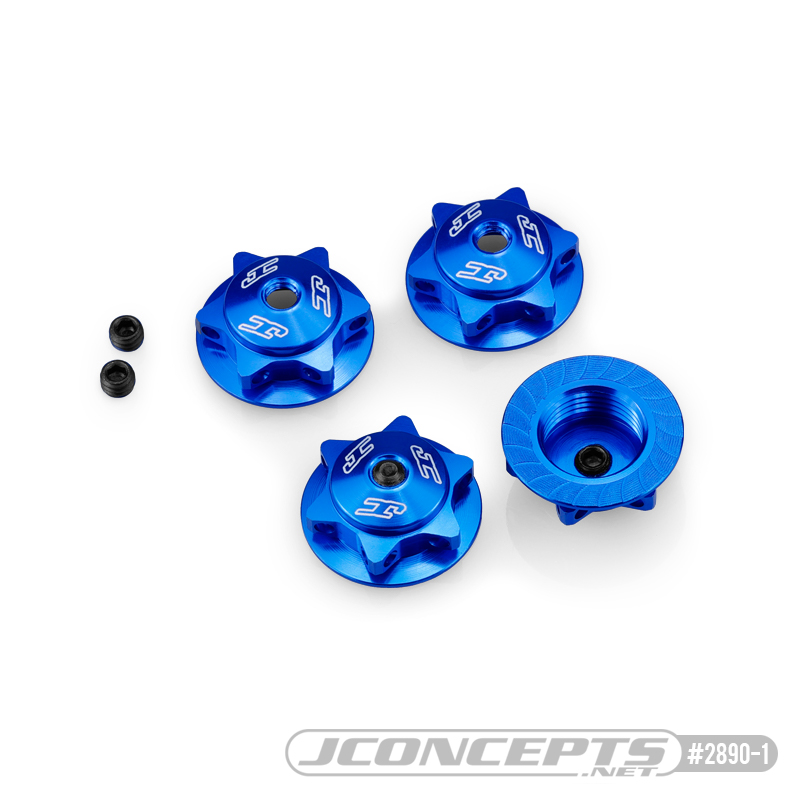 Item: 17mm Finnisher magnetic T-handle wrench (blue)
Part # – 2891-1 Link: https://jconcepts.net/shop/17mm-finnisher-magnetic-thandle-wrench
17mm Finnisher serrated / magnetic wheel nut (blue)
Part # – 2890-1 Link: https://jconcepts.net/shop/17mm-finnisher-serrated-magnetic-wheel-nut