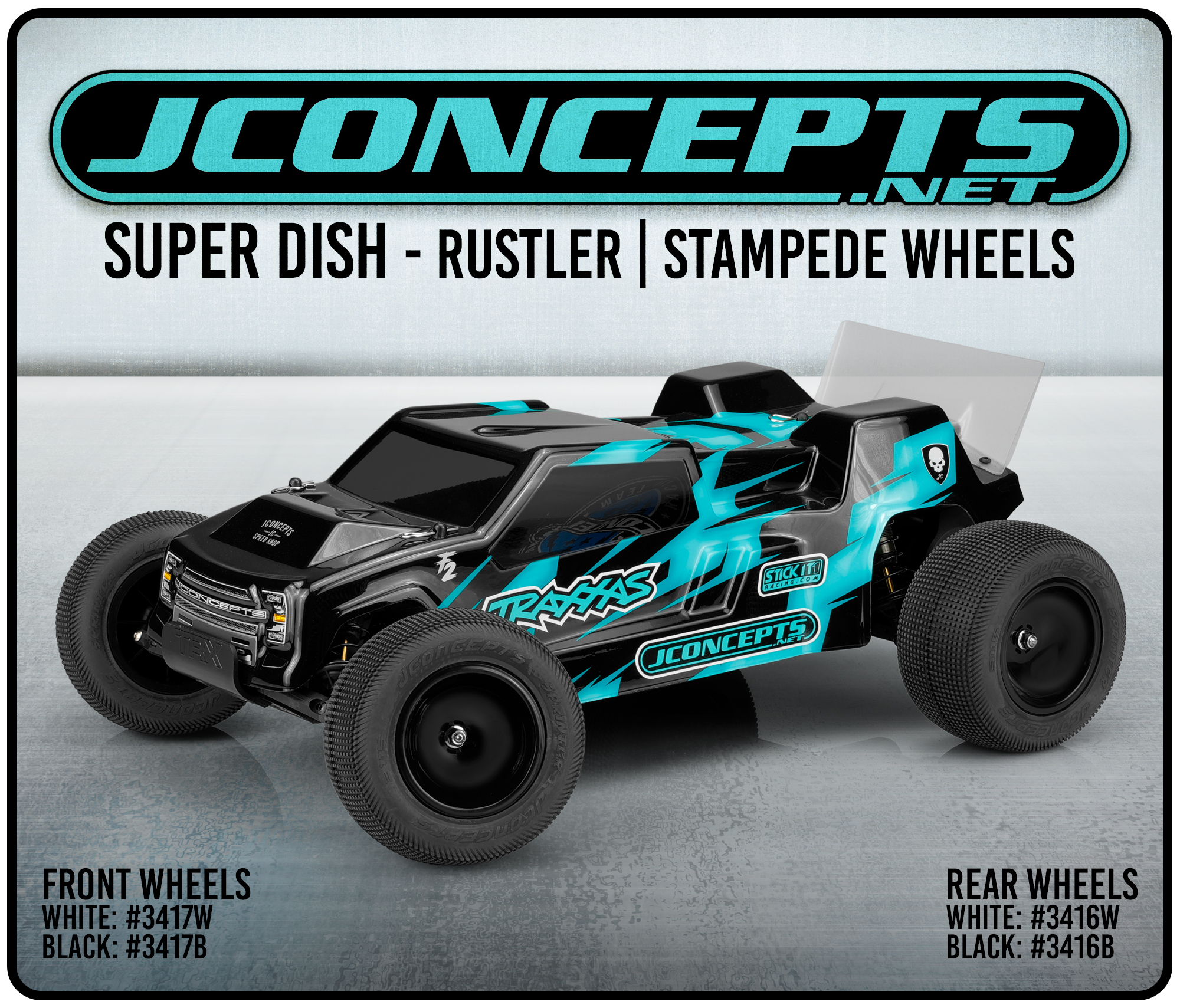 JConcepts is bringing some race track flair to the Traxxas 2wd truck siblings with their new Super Dish 2.2″ wheels. Available in front or rear offsets and your choice of black or white these new wheels allow Rustler owners to select from the current crop of 2.2″ stadium truck race rubber and affords Stampede drivers the option of using taller 2.2″ crawler tires if they so choose (see the Baja Bug on our homepage for a Traxxas 2wd on crawler tires). The wheels use standard 12mm hexes but go a step further with a chamferred leading edge for easier installation and removal. Each wheel's bead area is pre-scuffed for better glue adhesion and the wheels are sold in a convenient 4-pack.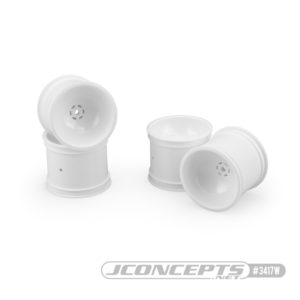 JConcepts Super Dish 2.2″ Wheels For Traxxas 2wd
#3416W White Rear Wheels 4pk.
#3416B Black Rear Wheels 4pk.
#3417W White Front Wheels 4pk.
#3417B Black Front Wheels 4pk.
https://blog.jconcepts.net/2021/10/jconcepts-new-release-super-dish-rustler-stampede-2-2-wheels/