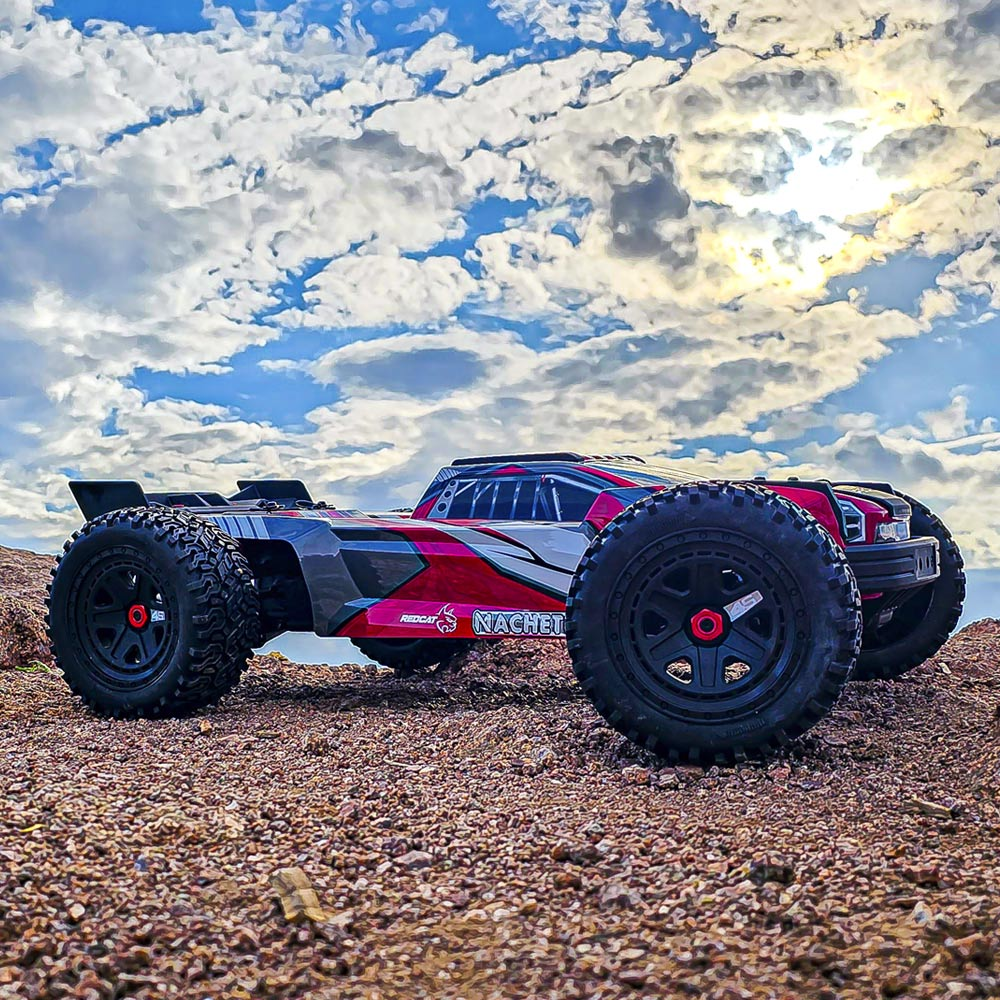 Redcat is unleashing two new monster trucks on the world in the form of the new Machete 4s and Machete 6s. More than just an updated Shredder 1/6 these trucks are a generational leap forward and are a clean sheet design.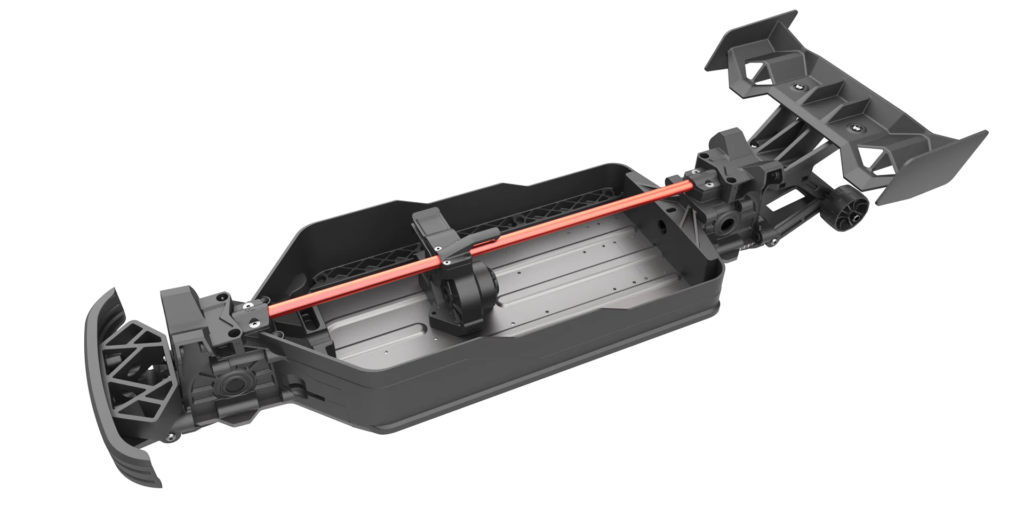 The foundation of the Machete is a mix of a machined anodized aluminum lower plate and plastic side guards, bulkheads and tubular chassis braces. Up front is a heavy duty bumper that is more robust than previous designs and at the opposing end is a high downforce wing that also serves as the wheelie bar. Heavy duty suspension components keep the beefy theme going and feature super-thick arms, adjustable turnbuckles anodized in the same red as the chassis braces, captured rod ends and hinge pins, double shear mounts for the upper links and shock rod ends as well as fully adjustable coil-over dampers, again in the same anodized red.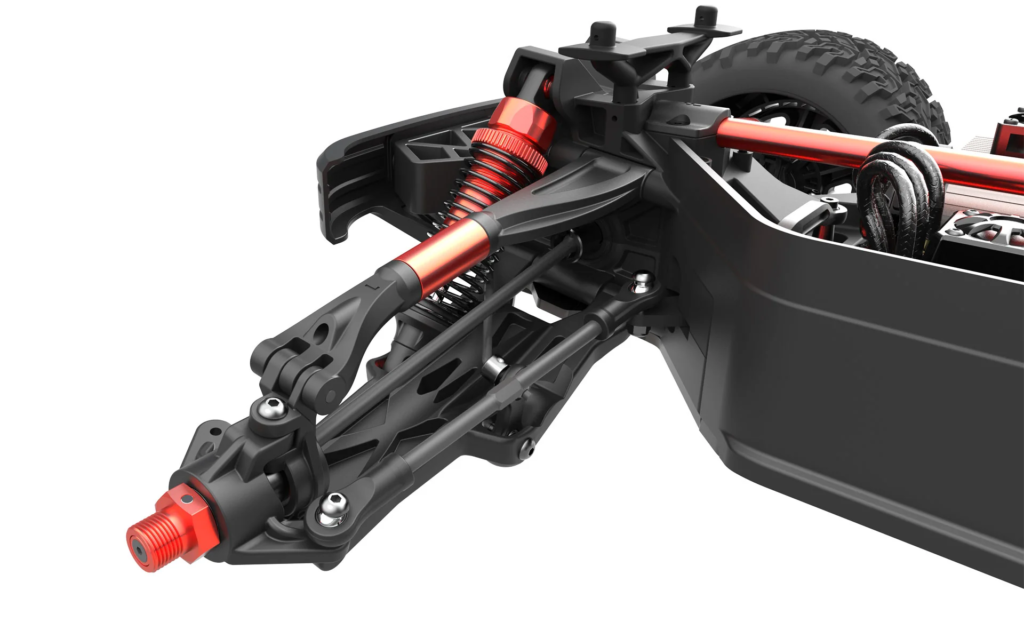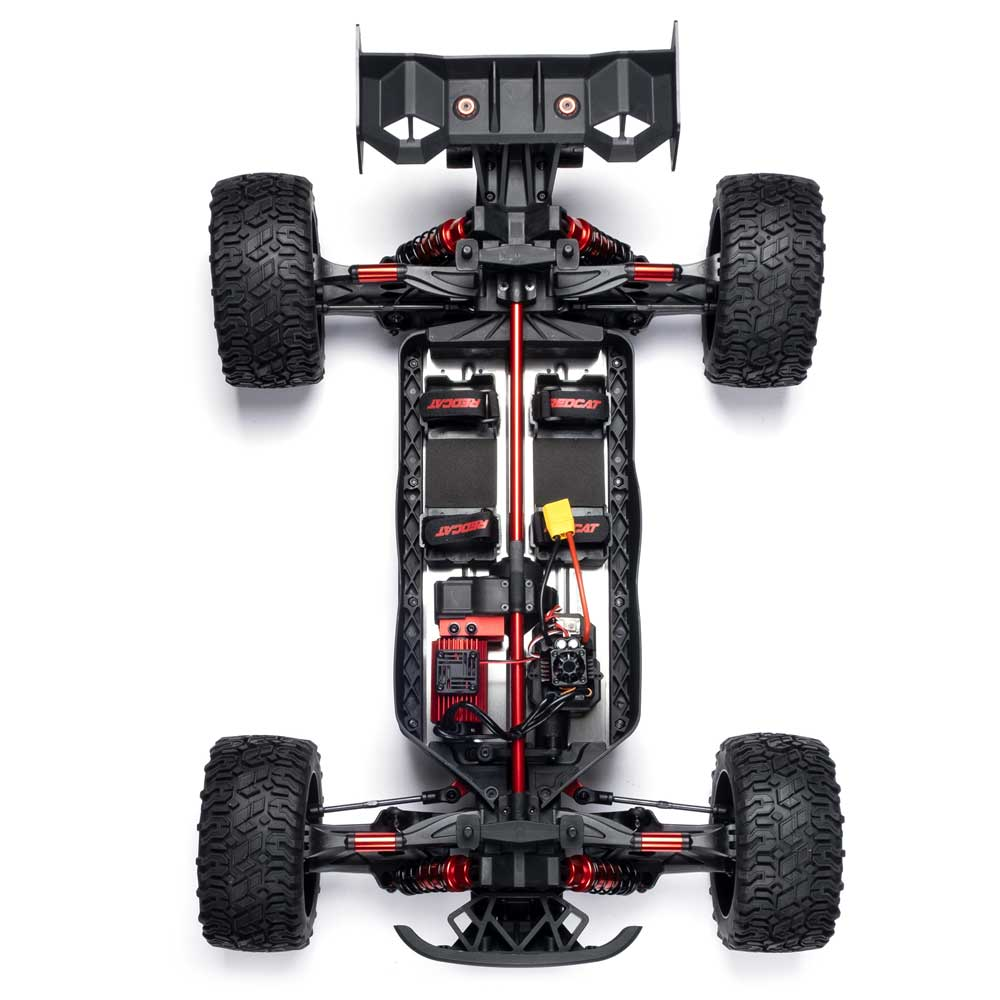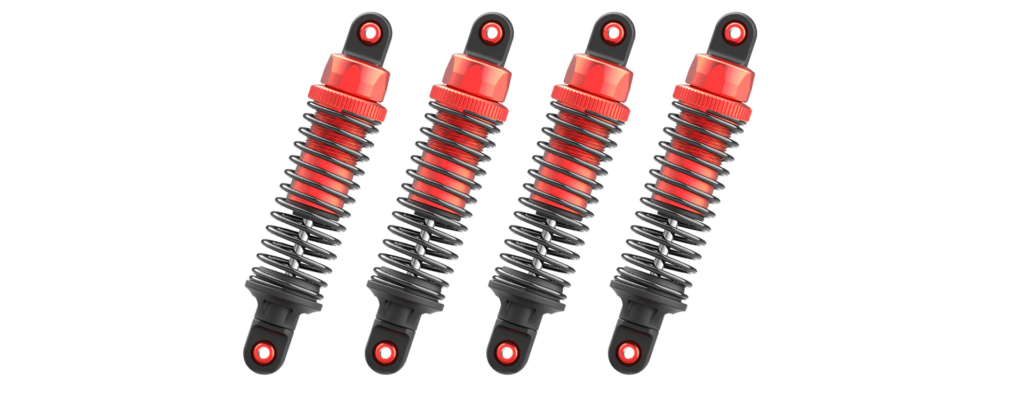 Transferring the power to the wheels is a triple diff drivetrain that utilizes splined center shafts as well as CVA axles to withstand the punishing torque that the motor churns out. Aluminum wheel hex adapters prevent stripped wheels even in the harshest conditions and are industry standard 17mm in size. Ball bearings keep everything spinning freely while a unique compound mod1 gear setup ensure all of the power is fed to the center diff and not wasted on chewing up spur gears. The unique compound spur arrangement moves the motor away from the center driveshaft allowing it to sit lower than previously available Redcat trucks.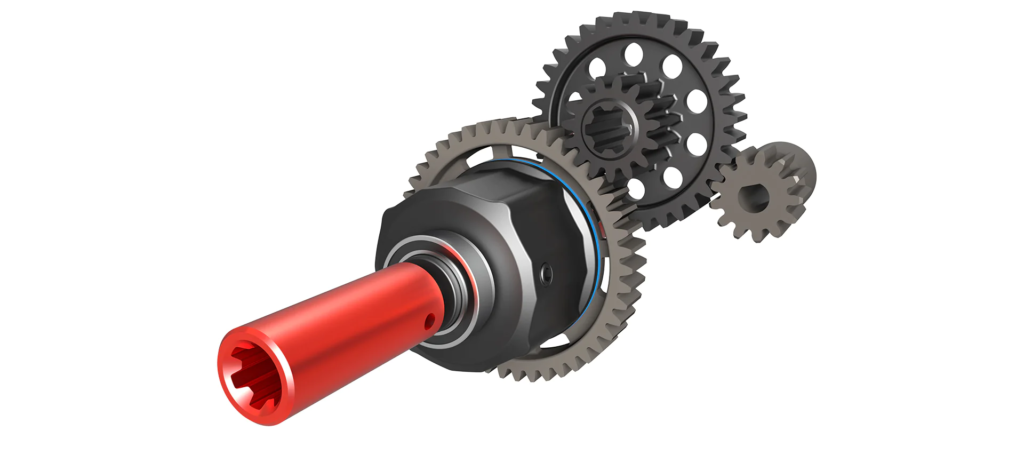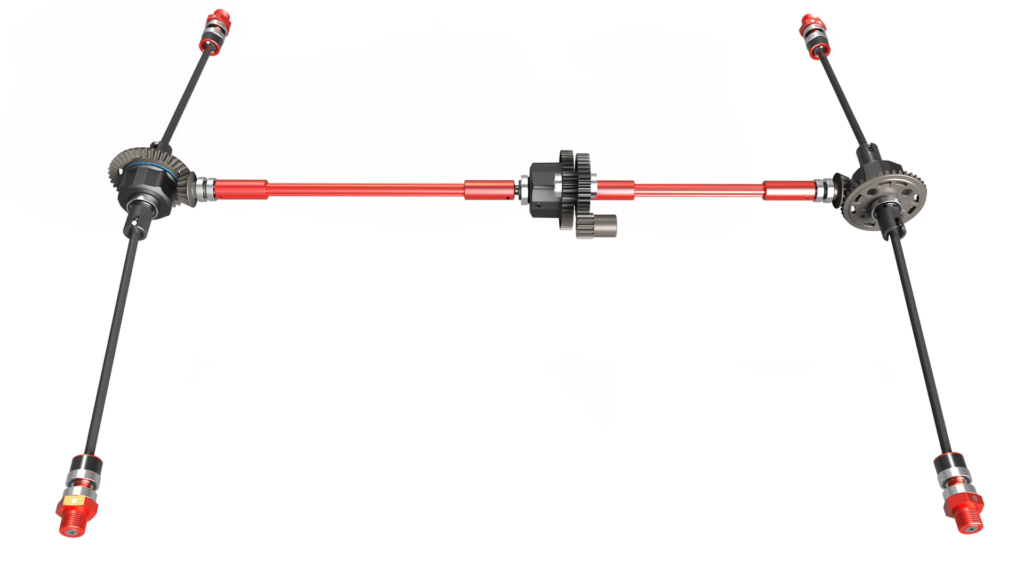 For power the Machete either comes with a Hobbywing Max10 120a ESC (4s) or a Hobbywing 8BL-150 RTR 6s ESC (in the 6s model, of course). The 4s gets a 3674 size 2950kv motor while the 6s features a 4074 2100kv soup can of a powerplant. A high torque, metal gear servo provides the yanking force to an all new steering rack and the whole package takes orders from a 2.4gHz radio system.



Aesthetically, the Machete wears an attractive, cab-forward body that is pre-printed with a subdued camouflage pattern and also features molded wear plates that reinforce the most contact prone areas. A large molded wing sits level with the rear of the body, rounding out the super-sized truggy appearance. For rolling stock the Machete wears new MT sized rollers wrapped around attractive black multi-spoke wheels that feature the model emblazoned on one spoke to set the trucks apart.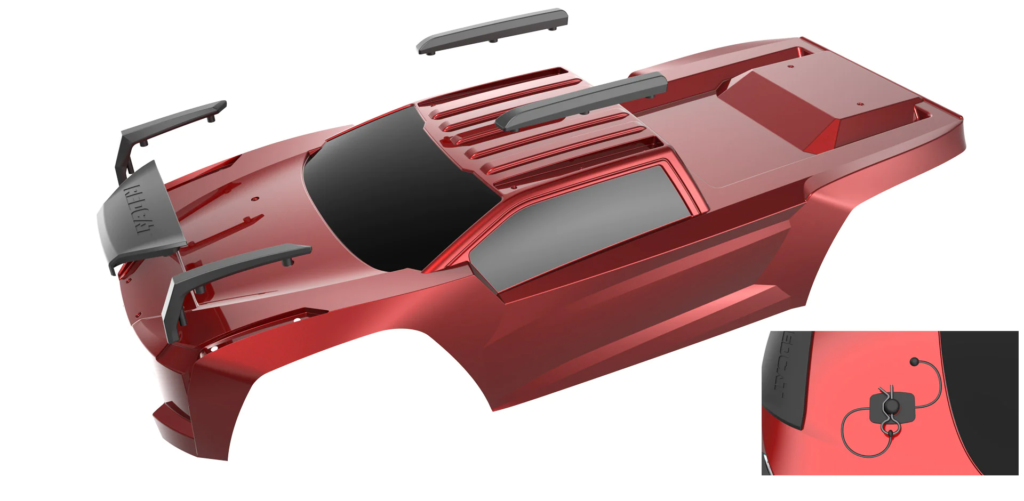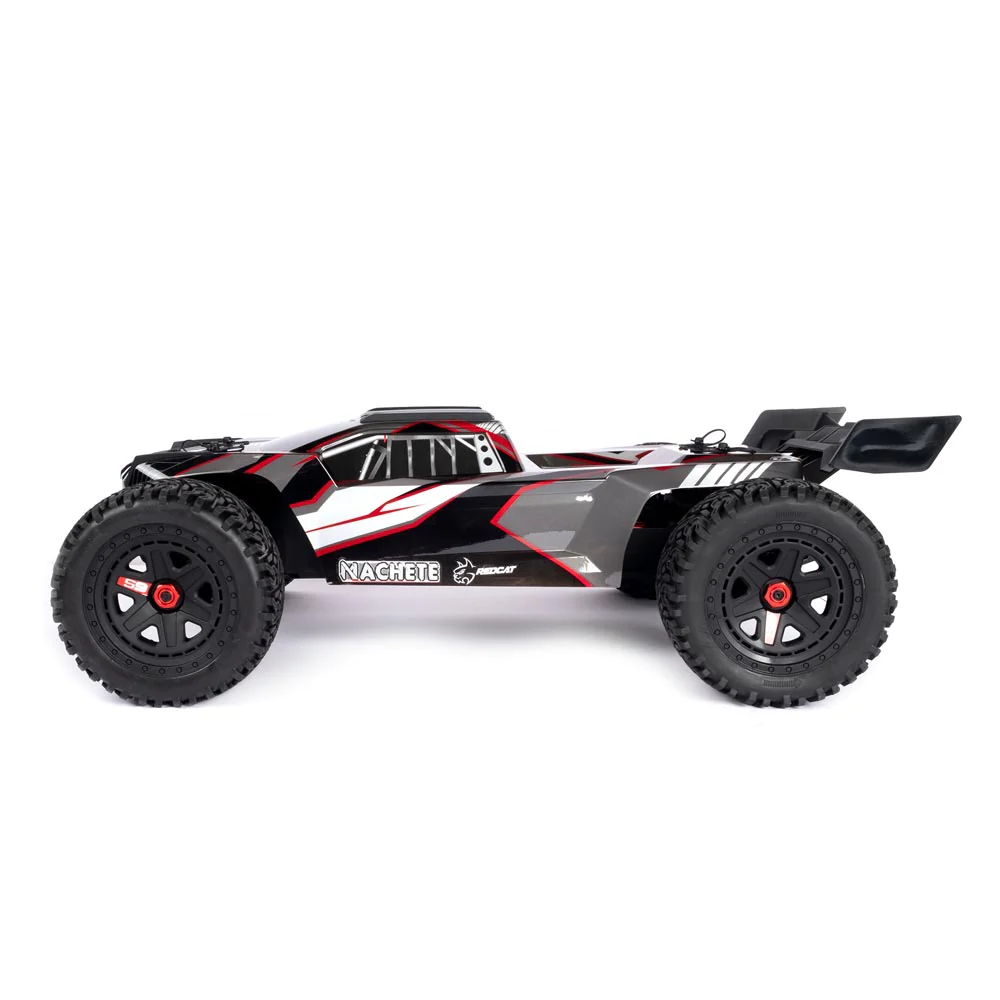 Machete 6s Link: https://www.redcatracing.com/collections/machete-1-6-scale-monster-trucks/products/redcat-machete-6s-1-6-scale-brushless-electric-monster-truck?variant=40243913916506
Machete 4https://www.redcatracing.com/collections/machete-1-6-scale-monster-trucks/products/redcat-machete-4s-1-6-scale-brushless-electric-monster-trucks Link: