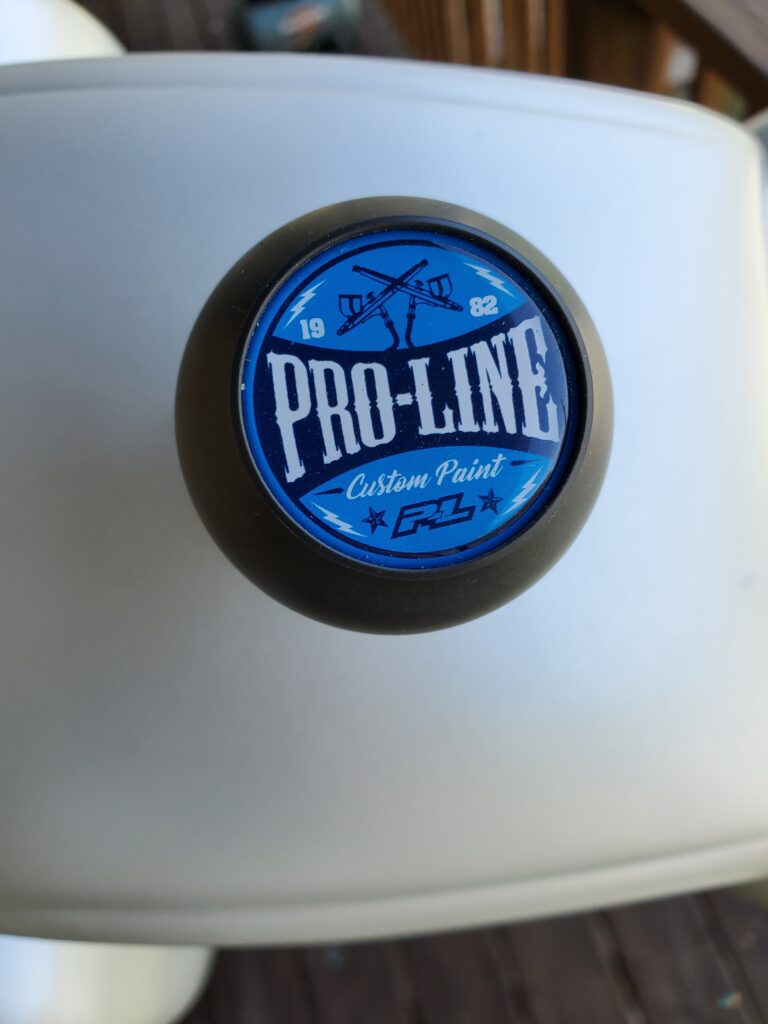 Cue the Twilight Zone music and that famous voice over… Imaging if you will: you've put the last coat of paint on your latest project but because of the shape and size of the body you can't get a good grip on it and you drop it. You drop it directly on the windshield and put a scratch from corner to corner, ruining the look of that brand new work of art that you just spent days dreaming up and hours bringing to life. A $60+ body shell, $30 in paint and masking supplies, all for nothing now that there's a large blemish across the largest piece of clear real estate on the car. What if I told you that Pro-Line, in addition to their top-notch bodies, sells a tool that allows you to have a firm grasp on your project, eliminating the fear of damage due to drops? How quickly would you add that to your cart, knowing that the days of juggling lexan with your non-dominant hand will be behind you? What if I told you that not only does such a tool exist but it is also affordable, reusable and actually aesthetically pleasing? Sound like something you need to add to your bench? Read on to find out how this works and see it in action!
Out of the package the Body Grip Tool is unassembled but with only three separate pieces (not counting the extra suction cup and stud screw for mounting it) the unit is a breeze to assemble. The package includes a large cup (2.5″ diameter) as well as a medium size (1.875″ diameter) to suit bodies of various shapes and sizes. For larger scale bodies or those with sizeable flat roofs use the large cup for added grip and stability. For smaller scale bodies and those with curved roofs use the medium cup to adapt to the contours for a stronger bond. Assembly is as simple as screwing a stud into the cup and then threading the cup into the handle. Once tight the unit is surprisingly stout and has a solid weighted feel; very much akin to a weighted shift knob. Anyone familiar with driving a standard transmission will immediately feel comfortable using this tool.
For testing I used the large cup and stuck the tool to the roof of my new Pro-Line Drag Bug body (#355800) that will be going on a prototype 3d-printed chassis. As usual I used TwoThreeGraphicsCo paint masks and Createx Airbrush paints to bring the Herbie The Love Bug scheme to life.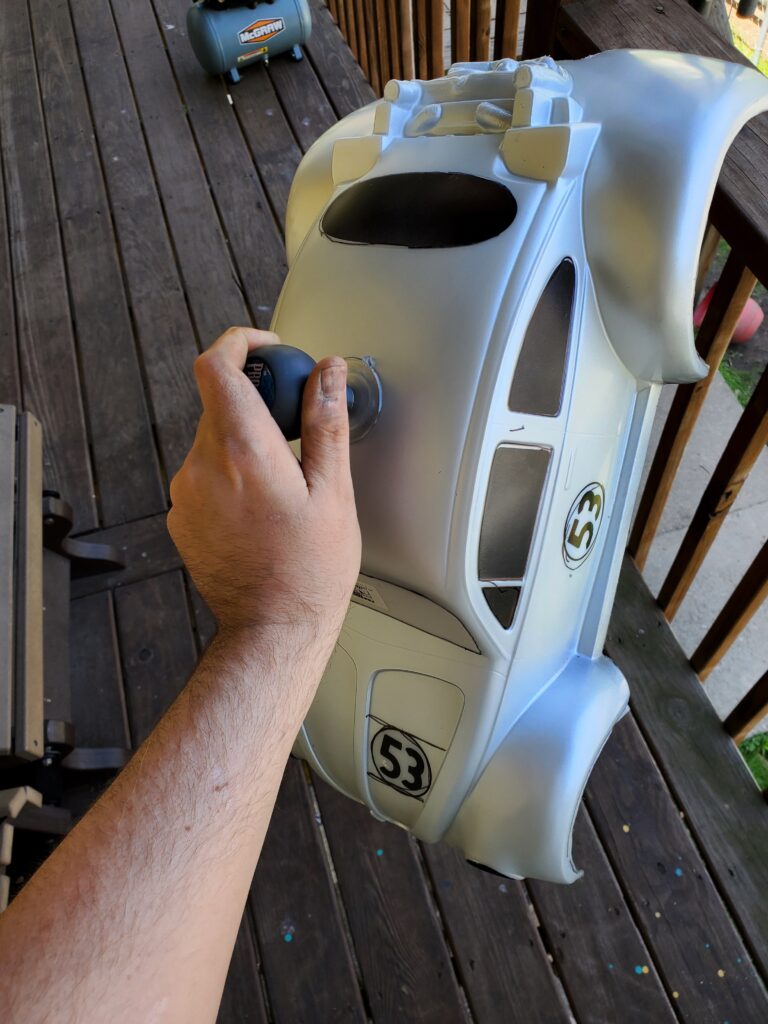 Throughout the several hour long painting process the Grip Tool didn't slip or feel unstable once. Holding it like a shift knob felt natural to me and the retro styling even matched the old V-Dub pretty well. The body is easy to manipulate to get every corner and crevice coated with paint and at no point did I find my hand cramping or losing control of the shell. Wetting the cup prior to use allowed it to remain in place with no sliding or shifting despite the weight of the large short course sized body spinning around. Once the final coat of paint was applied removing the Body Grip Tool was simple thanks to the lift tab provided on the edge and the tool was not affected by the overspray film nor did it leave any trace behind when removed.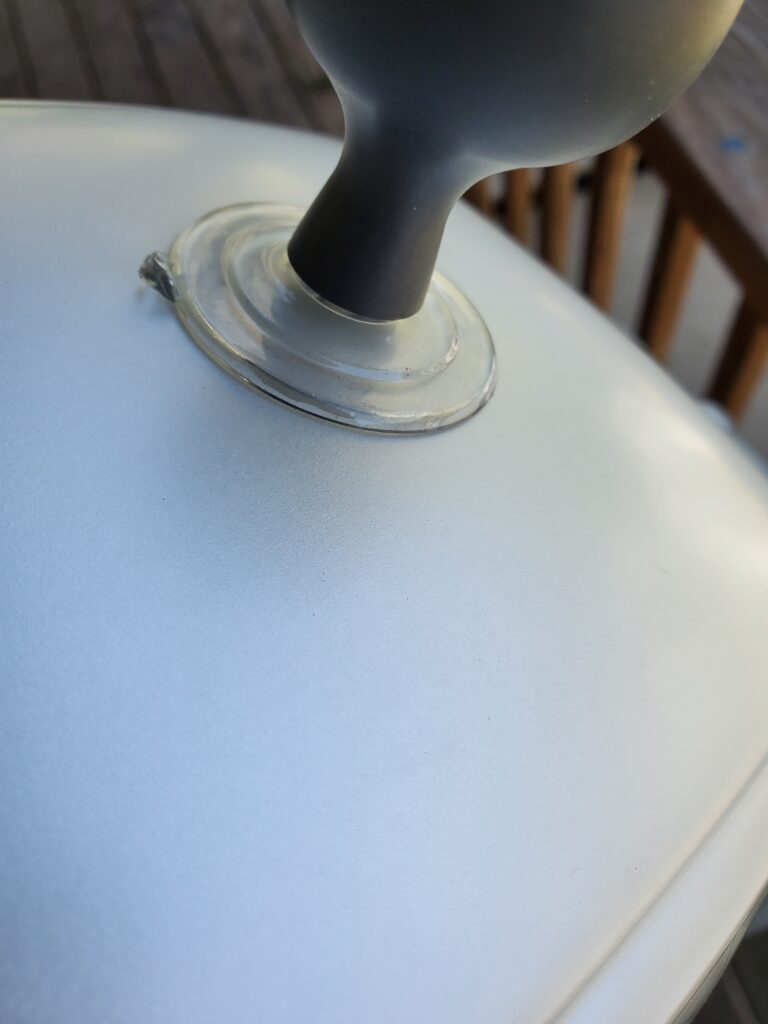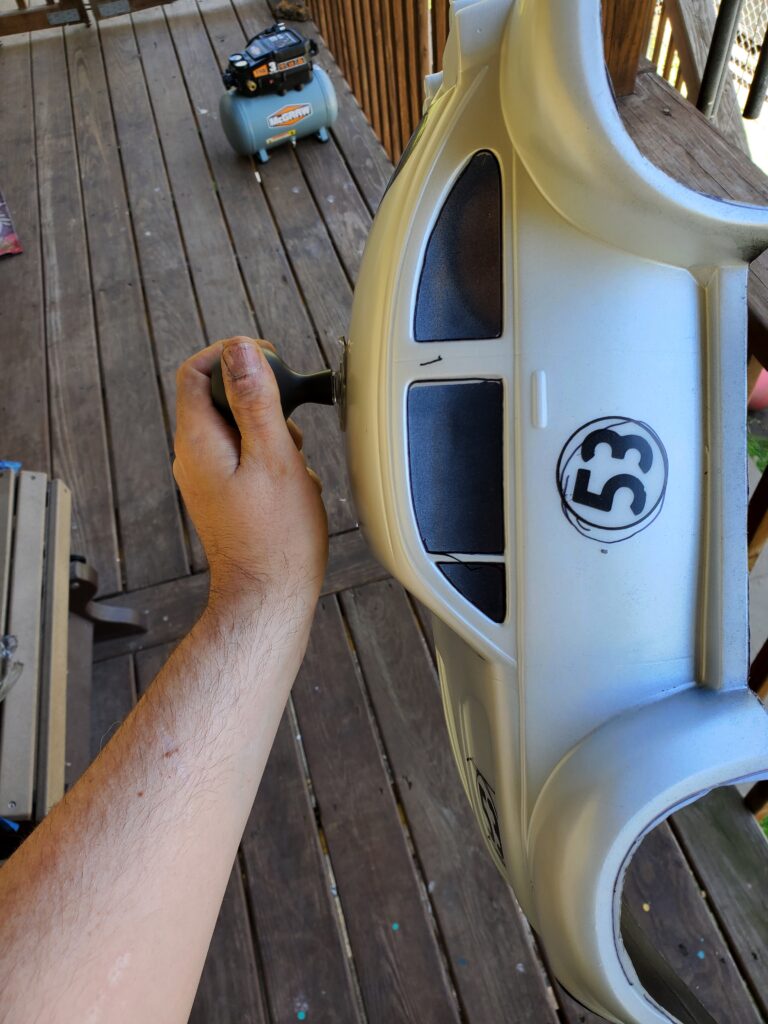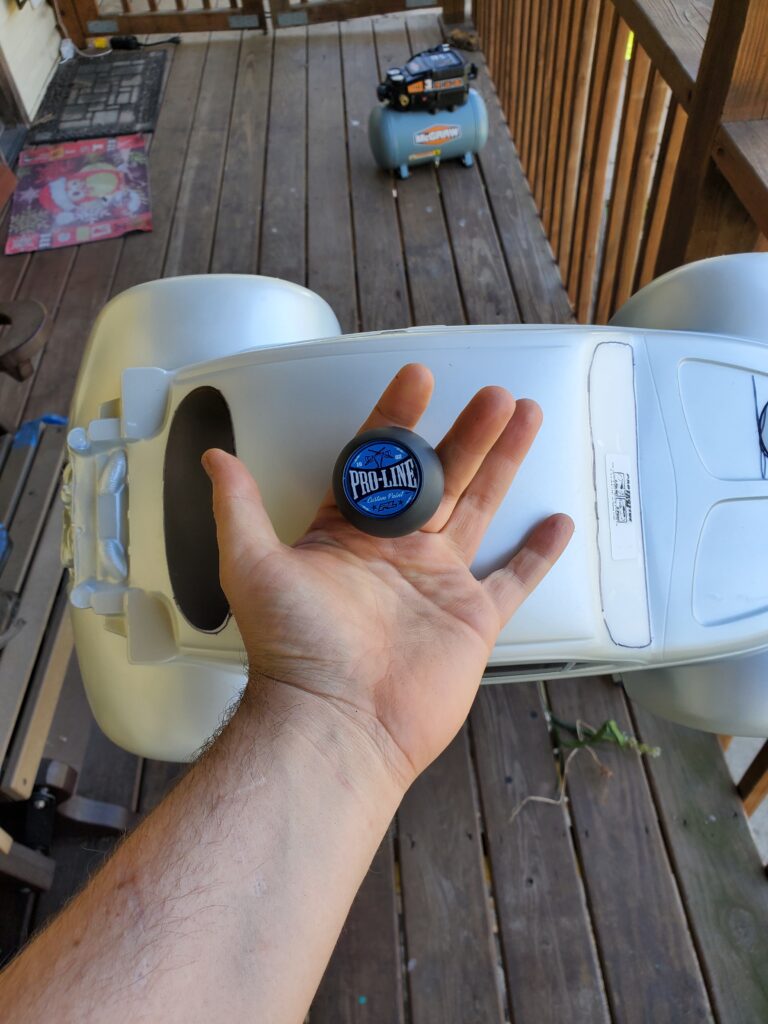 In conclusion, for less than $25 this tool will pay for itself the first time you don't drop a body and will continue to pay for itself every time your hand doesn't cramp up into a fist while trying to manipulate a shell for three hours straight. I can't recommend this tool enough to every hobbyist that has ever or will ever paint an RC shell. 10/10
Link: https://www.prolineracing.com/product/pro-line-body-grip-tool-for-painting-rc-bodies/PRO634900.html