Are you interested in rat-rods, military vehicles, weathered trail rigs or just want that custom flat paint accent to set off your paint scheme? There are several ways of achieving this look on a Lexan body but not all methods are created equal.
Polycarbonate (brand name Lexan) bodies are typically painted on the inside to achieve a glossy finish similar to an automotive clear coat while also providing protection for the paint in case of a roll-over. The traditional way of achieving a flat finish on a surface such as this is to paint the body on the inside then carefully peel away the overspray film and paint the flat details on the outside of the shell. This provides the flat finish but is susceptible to damage or abrasion. Over time this paint will be worn or scraped off and you're left with a scratched up body with sections of flat paint mixed in; not the most desirable look. If you like to bash with your vehicle and are looking for a finish that will last I have a method that is right up your alley and it only takes three simple steps!
Step 1: Clean, mask and paint the body as usual. Apply whatever scheme you wish just as you would for a gloss paint job. For this project I am building a MASH ambulance from the Korean War based on Pro-Line's 1946 Dodge Power Wagon. This paint scheme is very simple with only an Army star on the door (the rest of the details go on the ambulance box and the front bumper) and is achieved using Pro-Line's Mil Spec Green paint (6325-08) as well as a bit of Createx Opaque White (5212) along with some custom cut paint masks From Two-Three Graphics Co.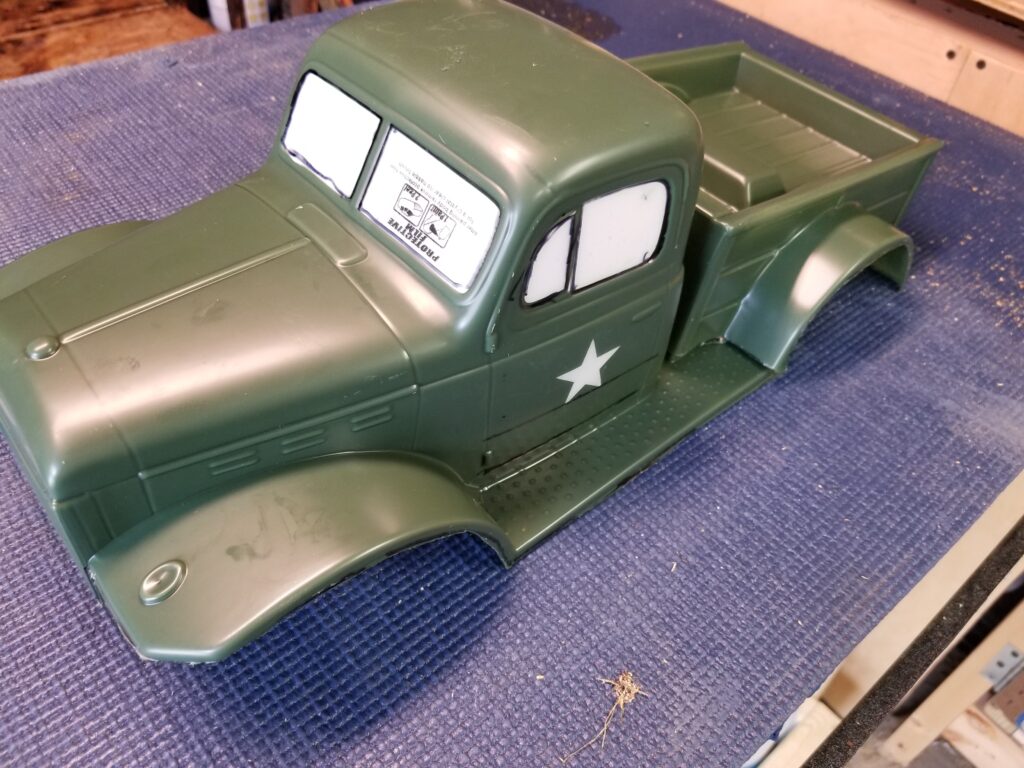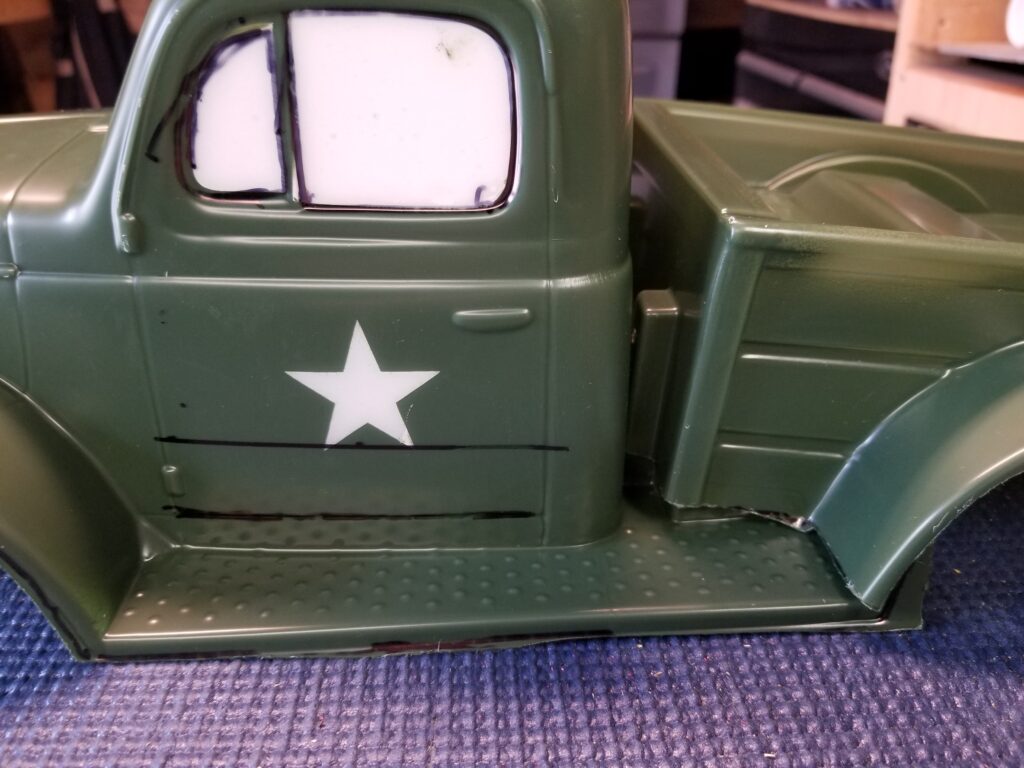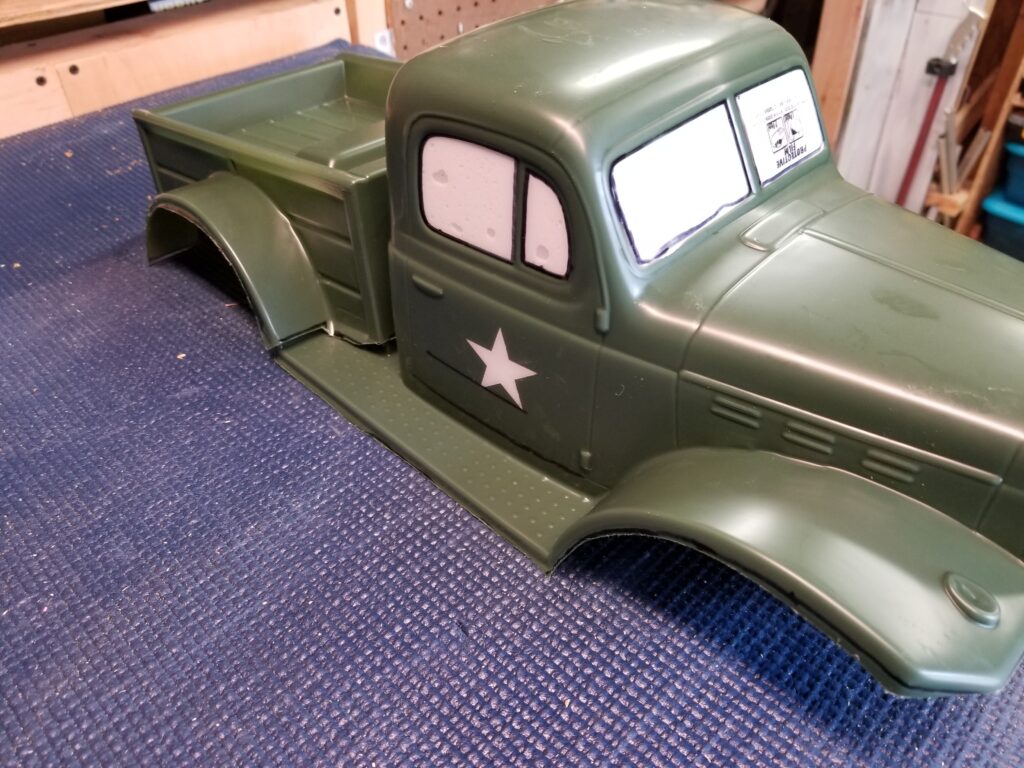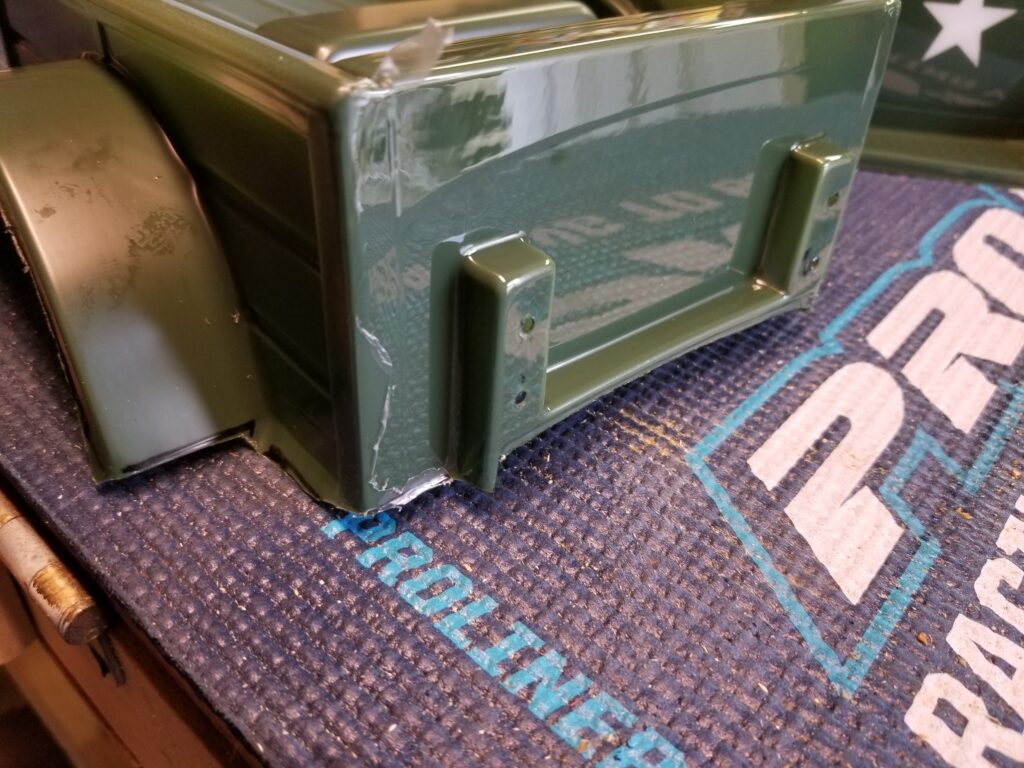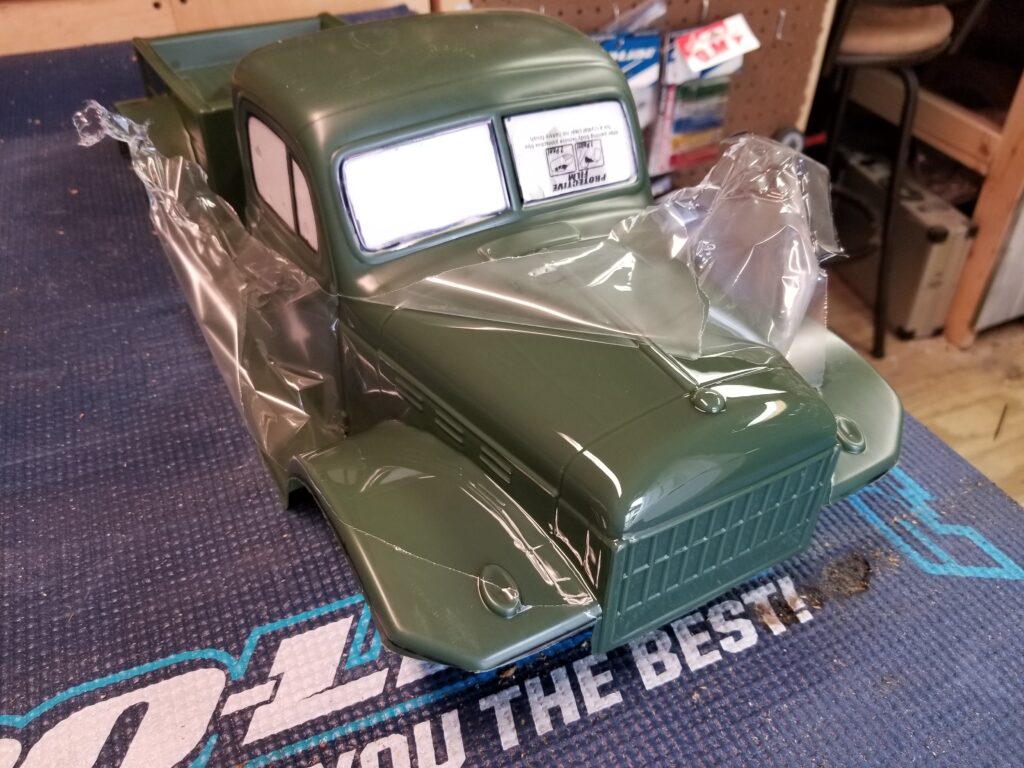 Step 2: Peel the overspray film. Just like usual, peel off the overspray film to reveal that shiny goodness. Also remove any window masks that may be on the shell.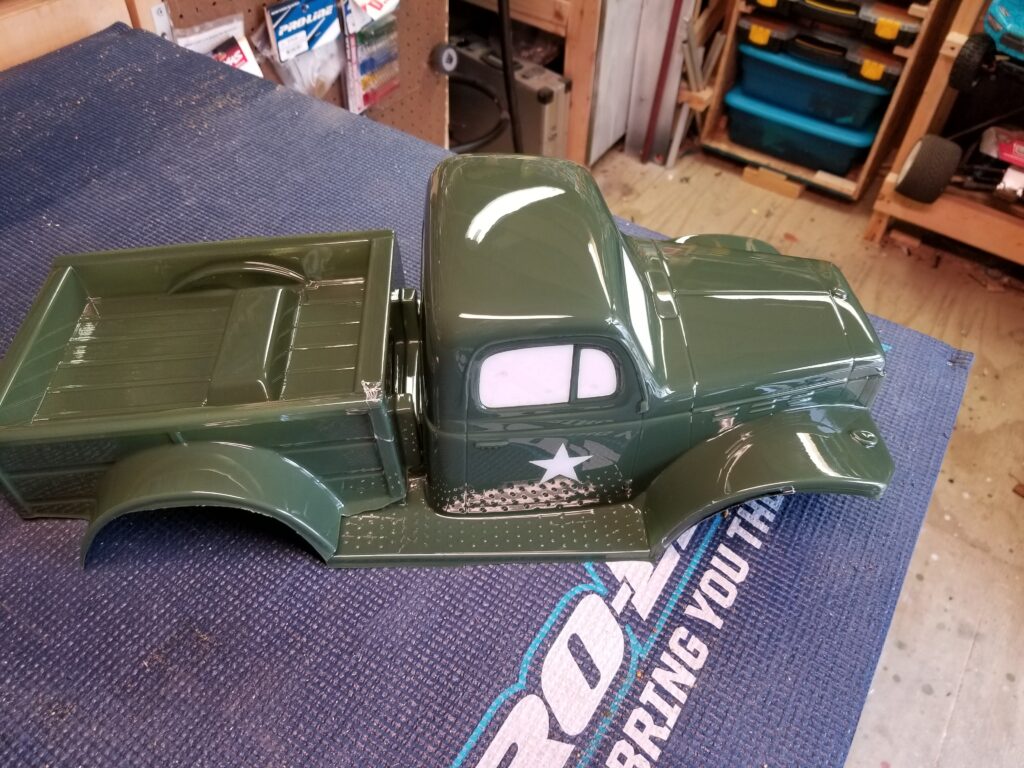 Step 3: Scuff the outside of the body. I used a green Scotch-Brite pad to lightly scuff the body to know down the sheen. Usually I would use a red pad for a quicker process but the green was all I had at the time. It works just the same but takes a fair bit longer. Be very careful around the clear sections of the windows as you don't want those scuffed. Doing it this way provides you with the flat look that you are looking for but still protects the paint (as the paint is still on the inside) and the level of sheen can be manipulated by scuffing more or less. If you want a flatter finish sand a little deeper. Want a matte finish, don't scuff as much.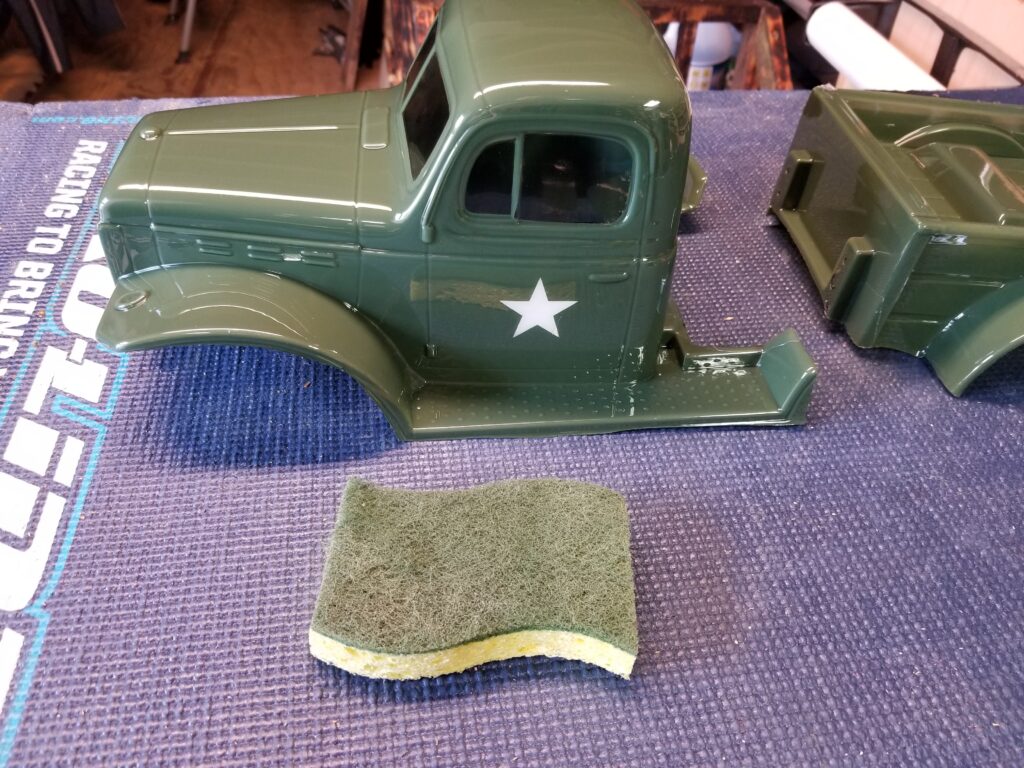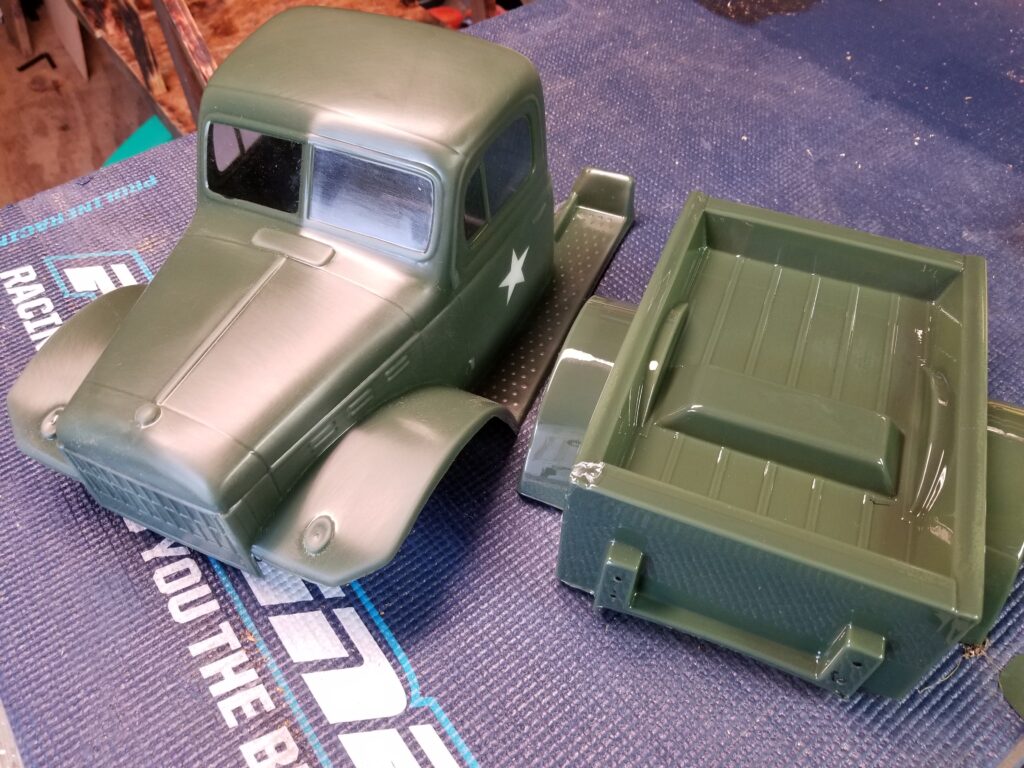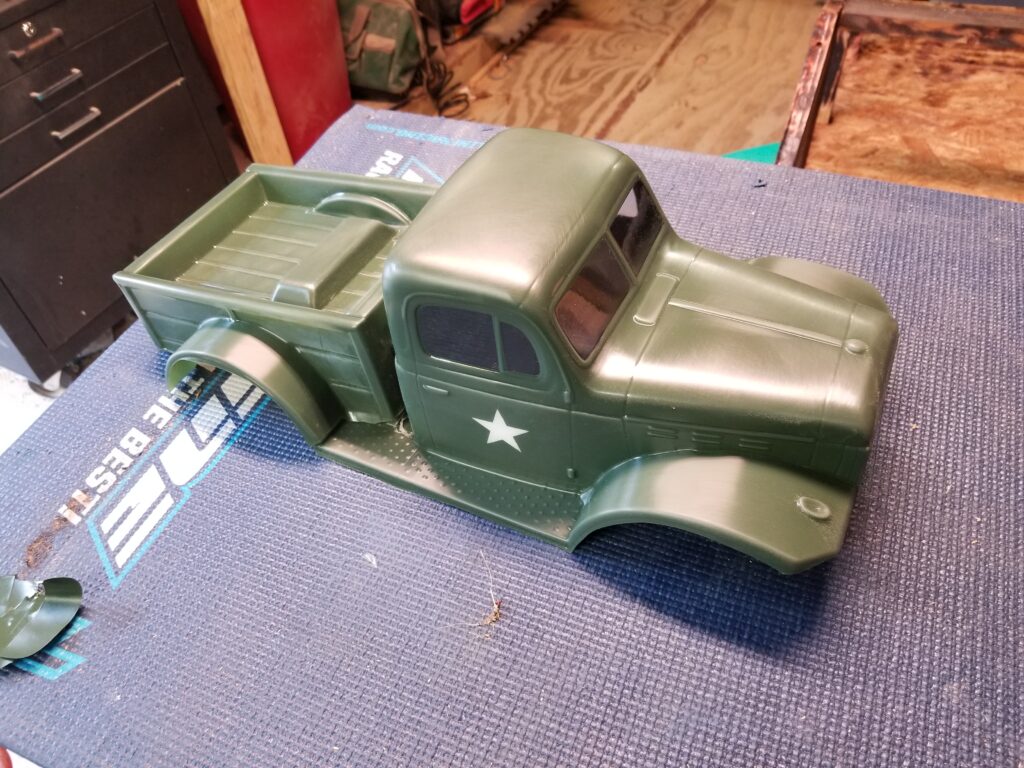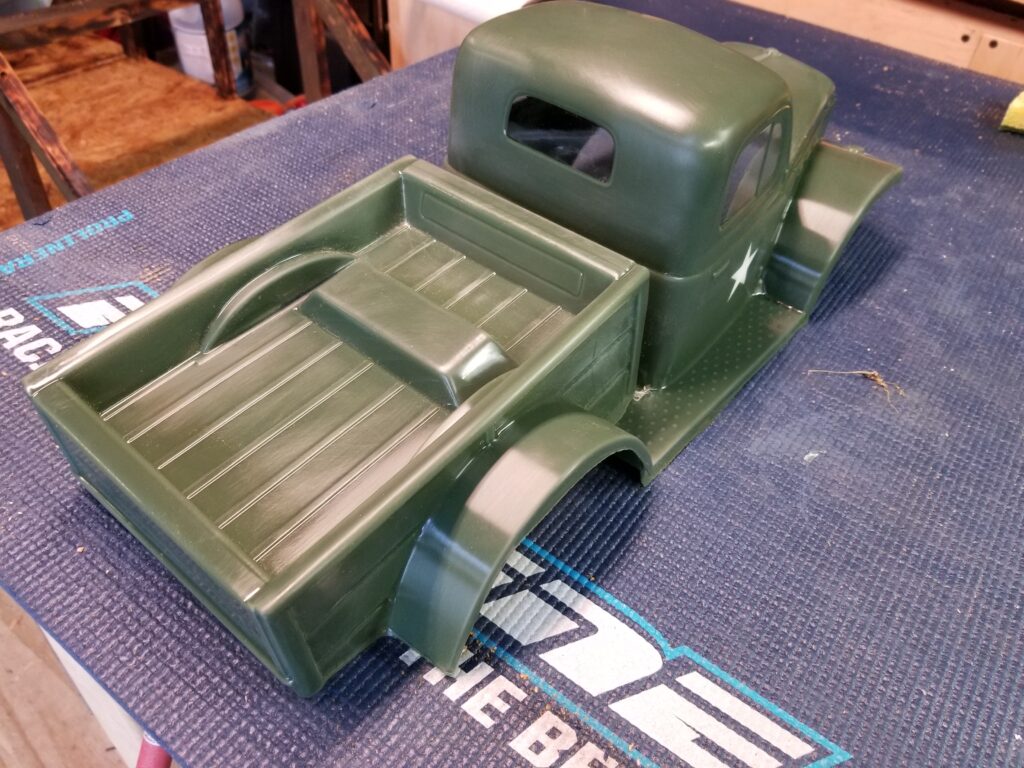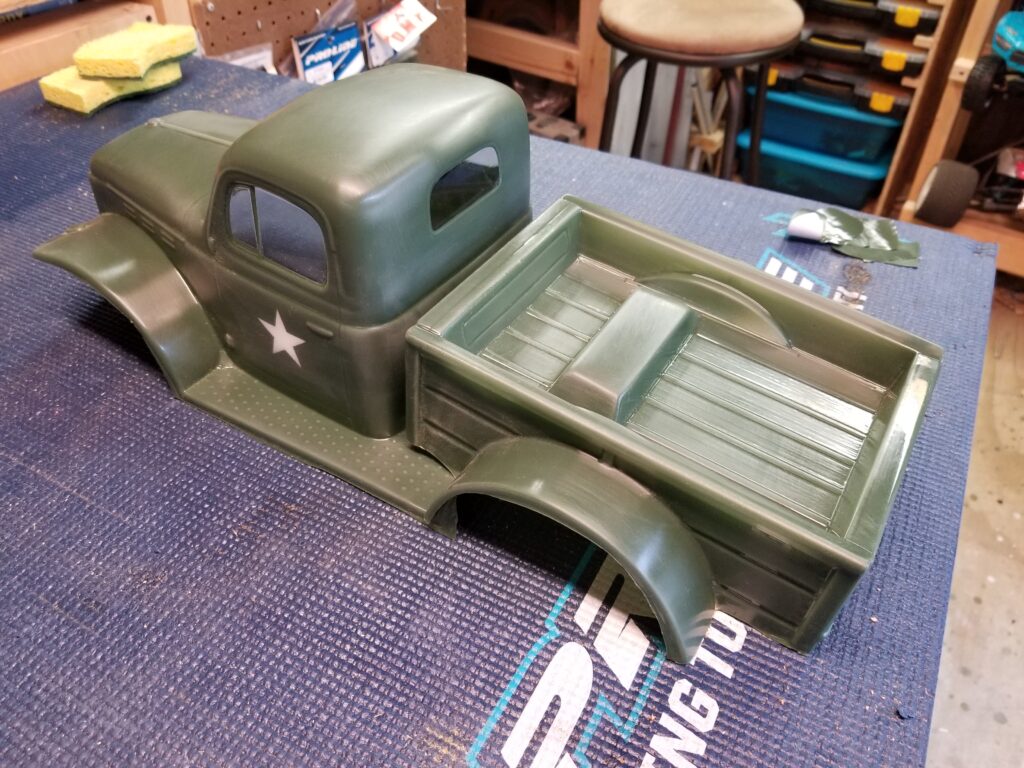 Links to products used:
Pro-Line 1946 Dodge Power Wagon Body for 313mm wheelbase crawlers https://www.prolineracing.com/bodies/1946-dodge-power-wagon-clear-body.asp
Pro-Line Mil-Spec Green Airbrush Paint https://www.prolineracing.com/paint/pro-line-rc-body-paint-mil-spec-green.asp