I personally love the look of a large diameter wheel with an aggressive, low-profile off-road tire mounted to it. I have been using the RPM Revolver 3.2″ wheels (in the StableMaxx offset and 17mm variety) for several years now on my Stampede 4×4 and have had zero complaints. The larger wheel looks even more exaggerated on that small (comparatively, as it were) platform and they are practically indestructible. When it came time for a new set of shoes for my '66 F100 bodied Stampede project I wanted to go with another set of Revolvers but I wasn't sure what tires I wanted to go with. While checking out JConcepts website for another project I came across a smoking deal on their Choppers 2.8″ tires and decided to give them a try.
Since the Choppers have a Traxxas style bead and the Revolvers have a traditional vertical style bead, some trimming was necessary. There are two ways to go about making this work: trim the tire or trim the bead of the wheel. I prefer to trim the tire so that the wheel is reusable once the tires are worn out, whereas trimming the wheel's bead limits what the wheel can be used for in the future.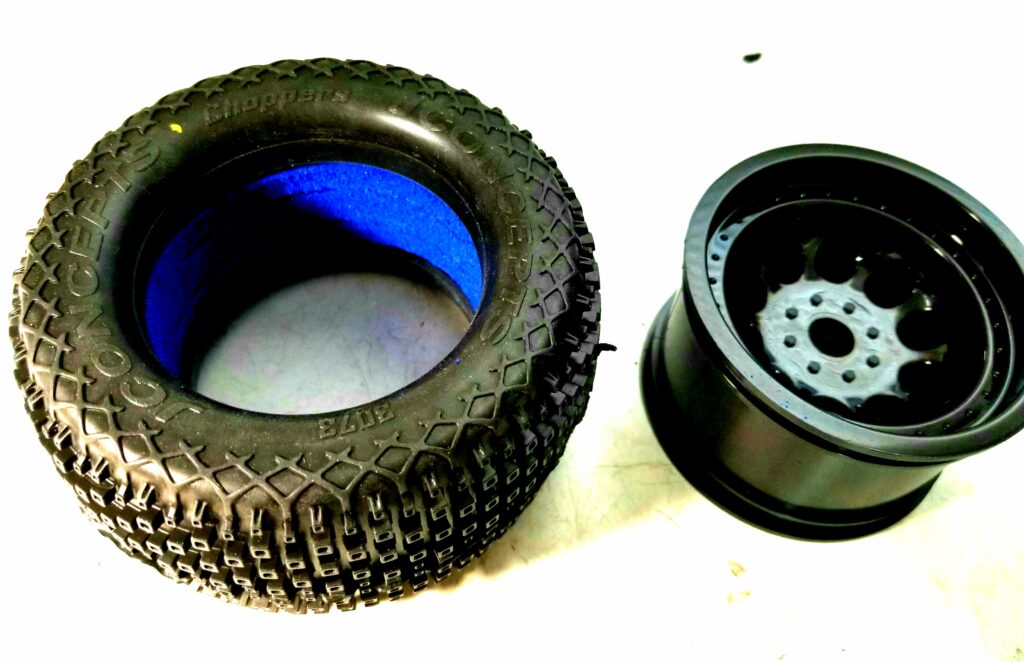 When looking at the bead of the tire, notice the line that is molded into the horizontal portion of the bead. This is the line that we will follow to trim the bead so that it fits into the wheel properly. Remove the foam insert and grab a pair of curved body scissors, it's time to cut!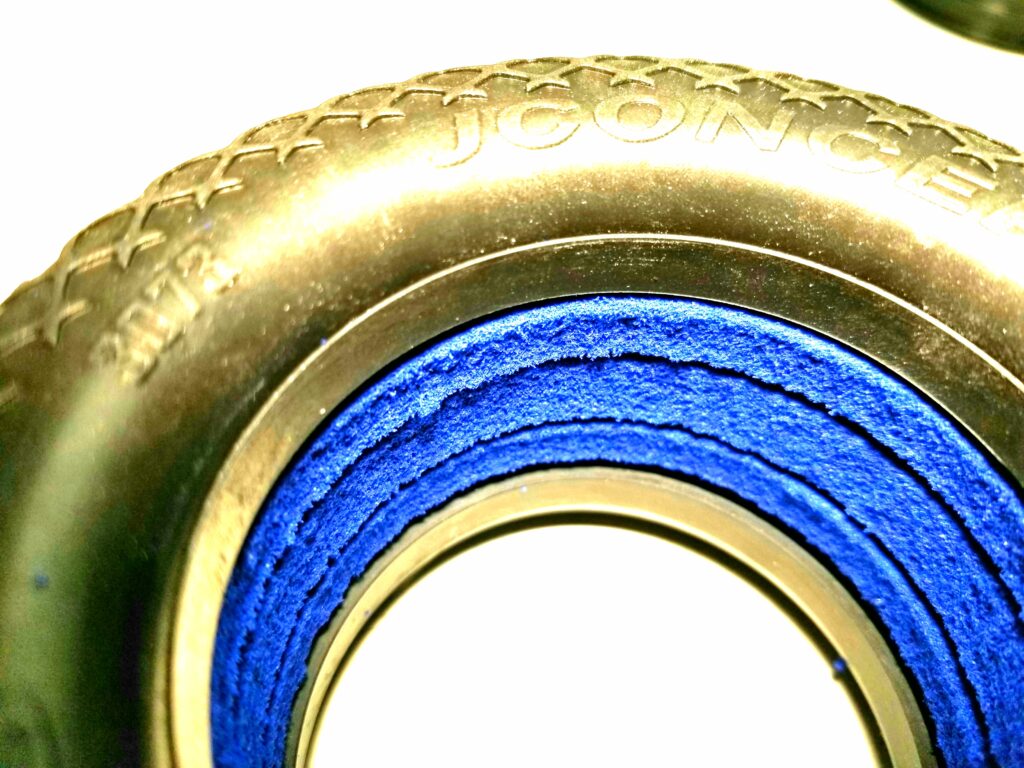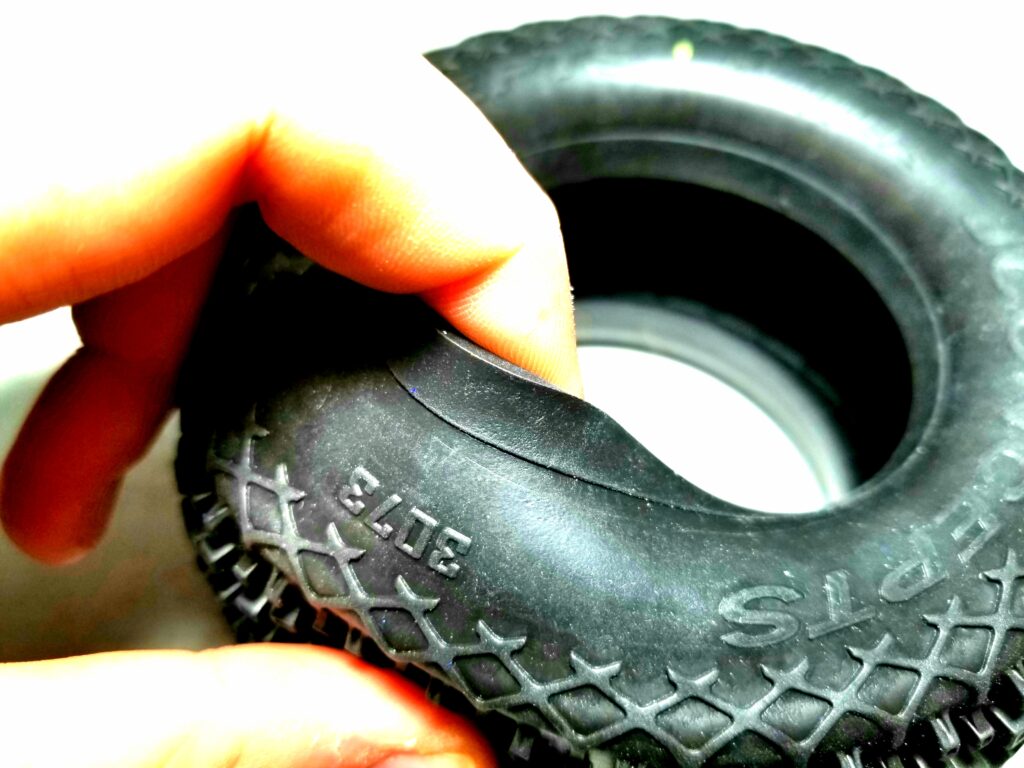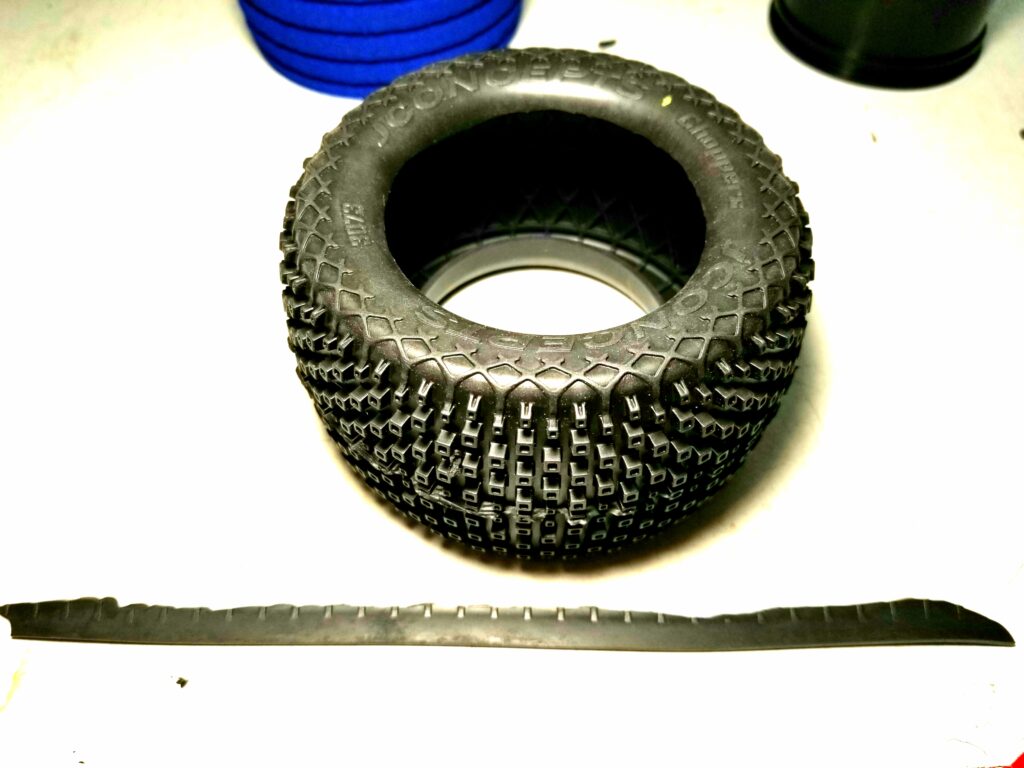 Trim this section of the bead on both sides of each tire. You'll be left with these scraps and a tire that is ready to mount.
The next step is to re-insert the foam insert and slide the tire onto the wheel. Take some time to work each bead into its home until the tire is true on the wheel; this will make gluing much easier and will make the bond stronger.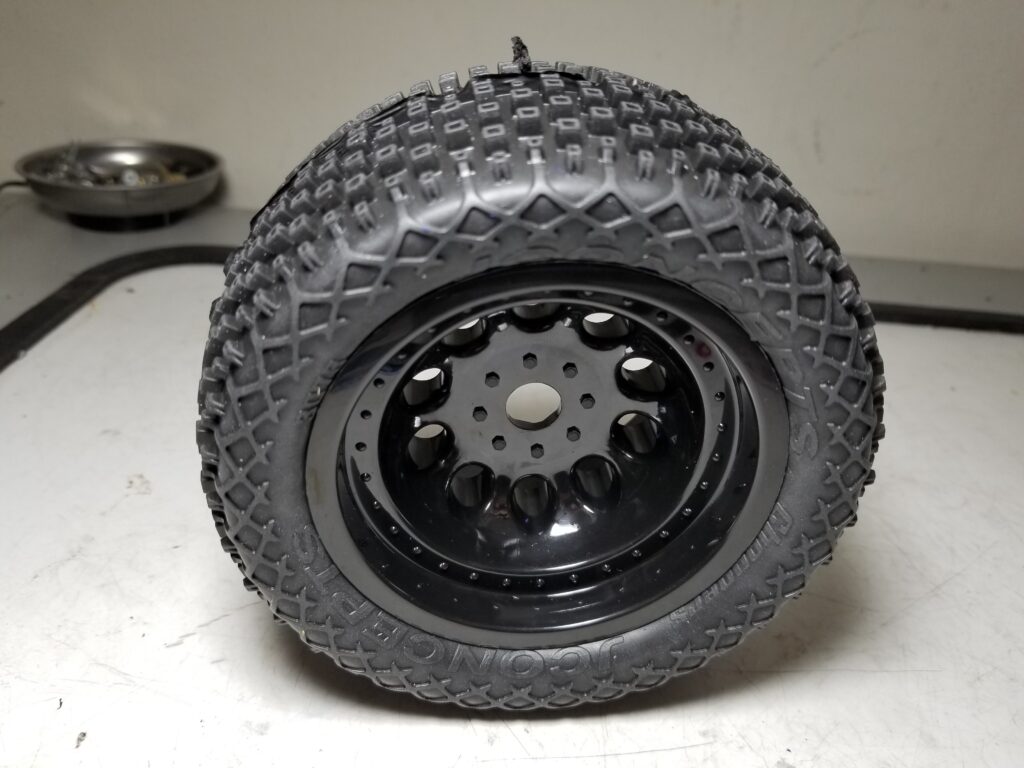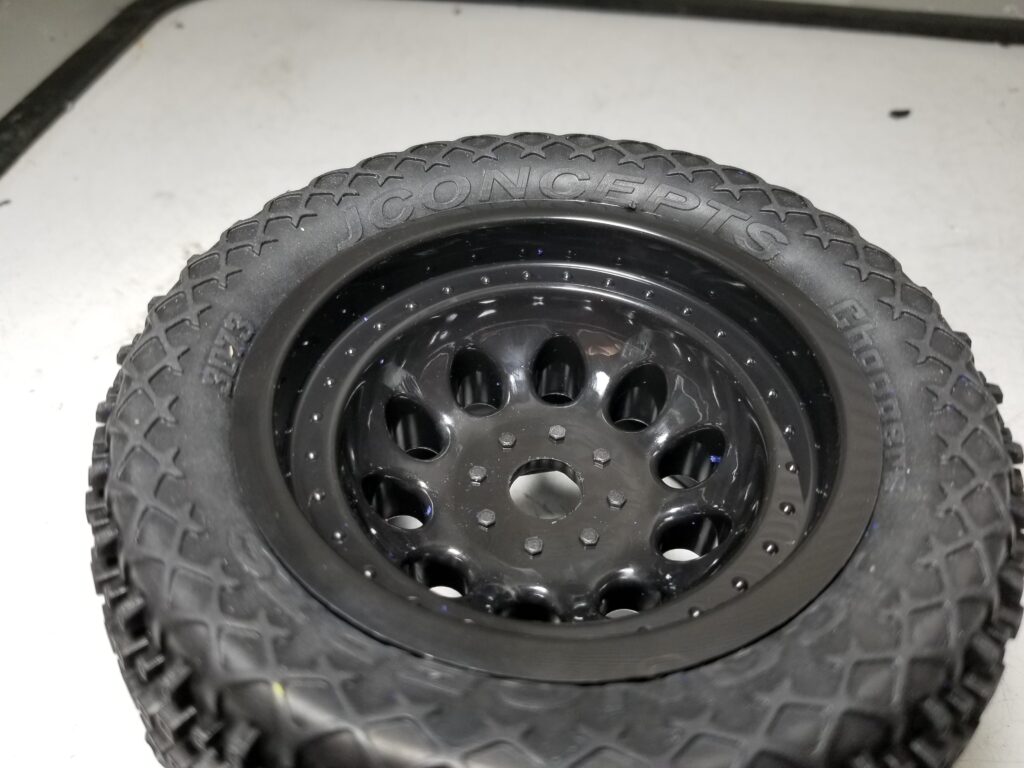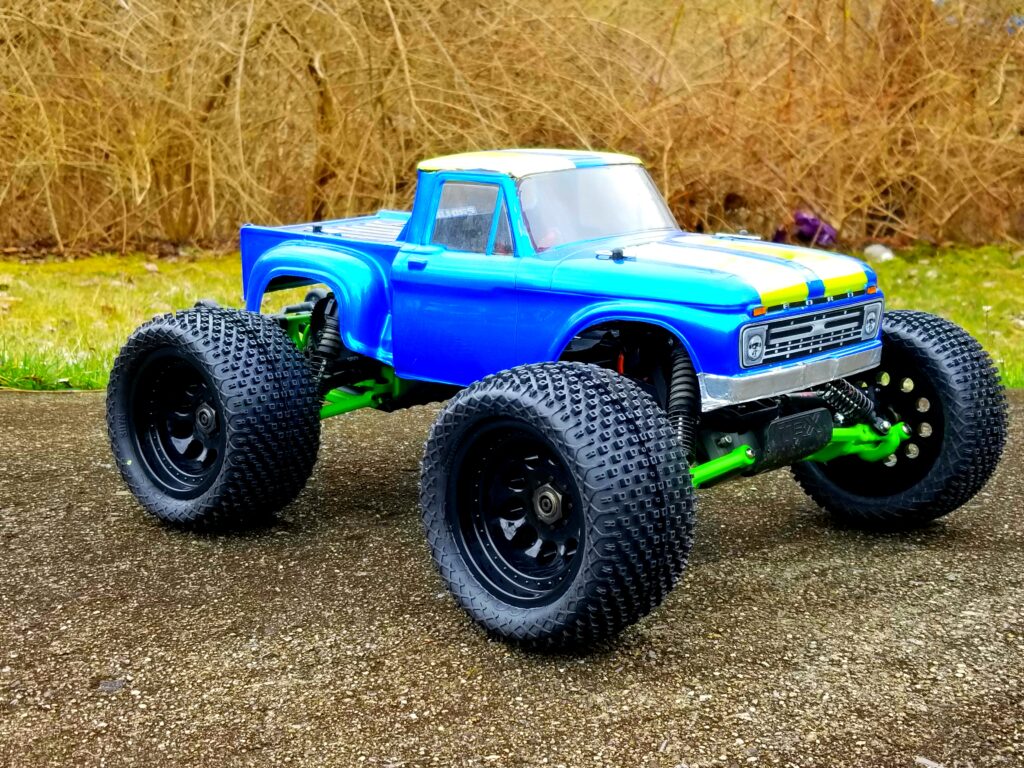 That's all there is to it. While not as simple as pulling a set of premounted tires out of a bag and bolting them on, going this route gives you a unique look, a shorter sidewall for greater cornering performance, stout 17mm. hexes and an indestructible wheel that looks as good as it performs.
Links to products used: http://www.jconcepts.net/shop/choppers-28-wheel
http://www.rpmrcproducts.com/shop/wheels/3-2-monster-truck-wheels/black-revolver-monster-truck-wheels-stablemaxx-offset-17mm/