New from the left coast minds at Element RC is the Enduro Sendero SE RTR trail truck, aimed at the entry-level enthusiast looking to crawl before they run. This truck incorporates many of the familiar features of the Enduro line of vehicles yet includes a host of new features designed to make maintenance simpler without sacrificing performance while also cutting costs.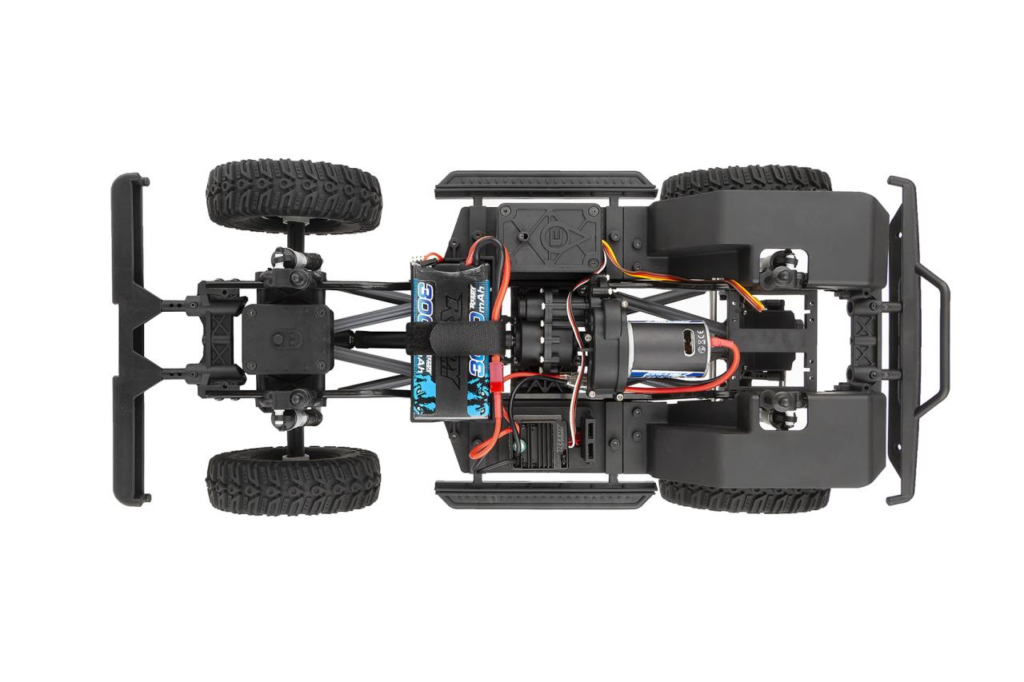 The an all-new, adjustable wheelbase stamped steel c-channel frame underpins the Sendero SE, providing a stable, loving home for the 4-link front and rear suspension and newly updated axle housings. Gone is the frame mounted servo and 3-link/panhard bar arrangement and in its place is a simpler servo-on-axle assembly that is not only more precise but also eliminates bump steer. Molded inner fenders reduce the amount of debris flung into the electronics and motor area while also adding a touch of realism when looking at the truck from the side. New front and rear bumpers protect the chassis and increase the approach and departure angles with their slimmer profile compared to the original Sendero. For damping the SE utilizes 90mm dampers with plastic threaded bodies and mini springs. Full size spring cups and upper retainers are included to convert the truck to full size springs. Plastic links locate the axles while 5mm threaded steel links handle the steering duties.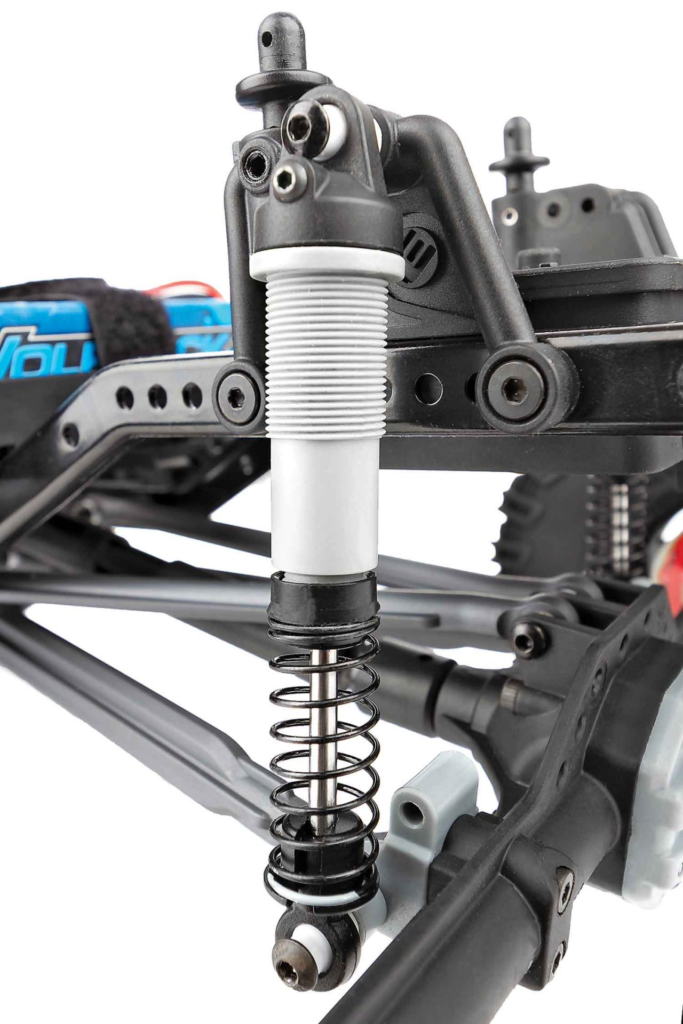 The new Stealth XF is an interesting unit by itself; the two piece case is split horizontally with the upper half being removable and the lower half molded into the center skid plate. The forward mounted motor is attached to an aluminum motor plate that also houses the spur gear into one compact easily removable unit. Out of the box the transmission does not have any front overdrive unlike the other Enduro vehicles but can be upgraded to have up to an 11.83% front overdrive. A 5-slot Reedy motor provides the grunt and is fed volts by a Reedy SC480X brushed speed control with ports for LED lighting (LED's not included). A Flysky FS-G4P 4-channel radio system handles the signals while a waterproof receiver box keeps things safe and dry. Rounding out the electronics package is a Reedy 1523MG metal gear steering servo that cranks out 15kg of turning power while also being waterproof. Finally in a strange decision for a trail truck Element has chosen to use bronze oilite bushings throughout the drivetrain instead of ball bearings.
Item #40107 Enduro Sendero SE RTR 1/10 Trail Truck
#40107C Enduro Sendero SE RTR 1/10 Trail Truck LiPO combo
Link: https://www.associatedelectrics.com/news/latest_products/2640-new-enduro-se-trail-truck-sendero-rtr-and-lipo-combo/