Losi came out of nowhere with this release! The all new platform combines solid axle looks with 1/8 performance and durability, all topped off by officially licensed Monster Jam bodywork.
The LMT makes use of a twin vertical plate chassis and separate molded roll cage for easier maintenance and more link adjustment options. The chassis itself is machined from a 6061-T6 aluminum slab that features separately installed upper shock mounts that can be moved to several different positions while also allowing the shock to move freely throughout its travel. The 9mm. aluminum upper and lower links are triangulated to keep the axle centered during its travel and aluminum threaded body dampers smooth the ride. Aluminum sway bars keep the chassis level and separate mounts are included for scale limiting straps (not included).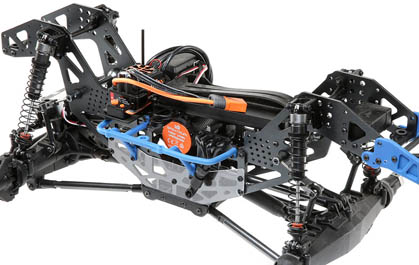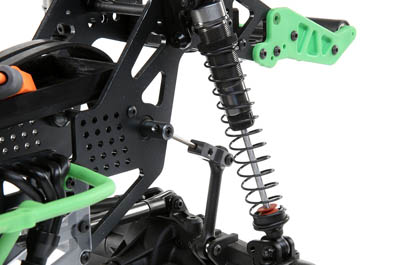 Power delivery comes in the form of an adjustable center differential with a cush drive that sends torque to 1/8 front and rear diffs. The cush drive reduces shock tot he drivetrain under sudden acceleration or deceleration, such as when landing a jump on power, reducing strain on drivetrain components without sacrificing performance. An optional center spool is available to tune the truck's handling or to meet some sanctioning bodies rules. The front and rear diffs are filled with 100k fluid while the center makes use of 500k, each pre-filled from the factory. Multi-piece axle housings provide easy access to the diffs for gearing and fluid changes while still providing the scale appearance that solid axle fans demand. Caster is adjustable on the front axle and can be set to either zero degrees (stock) or five degrees (the optional setting). An adjustable servo saver transfers the yank of the steel gear servo into the front wheels via composite-outer/aluminum-inner steering links. Universal driveshafts send power from the front diff to the wheels wile the rear makes use of dogbone shafts. The truck includes two separate options for rear lockouts, a three degree is pre-installed on the truck and a zero degree option is included in the box.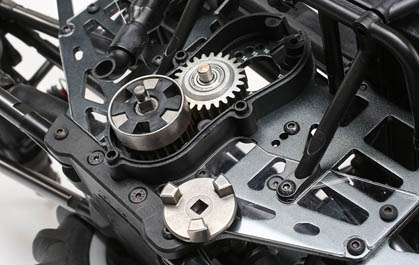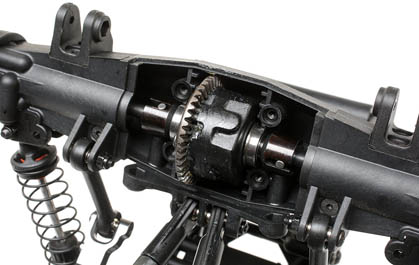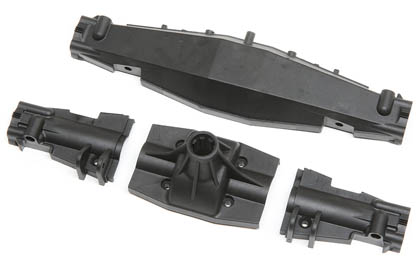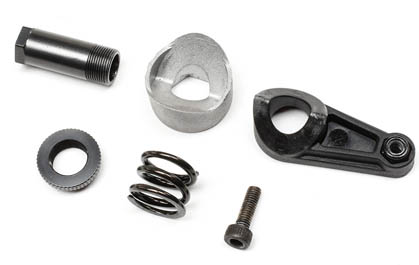 Power for the LMT comes from a Spektrum 3150kv 4-pole brushless motor that is mounted firmly into an aluminum motor plate via marked holes for preset gear mesh. The truck makes use of MOD1 gearing for durability. Sending amps to the motor is a Spektrum SMART Firma 130a ESC with a pre-installed IC5 connector. A Spektrum DX3 transmitter sends the signals to the SR315 micro DSMR2 receiver. The truck can run off of 2s or 3s batteries and those packs are held in place with an elastomer strap (a 2s strap is pre-installed while a longer 3s strap is also included in the box).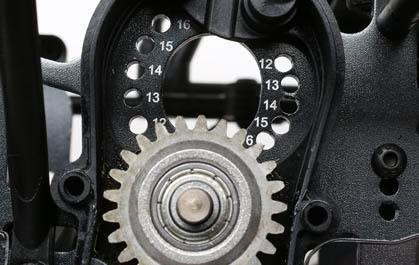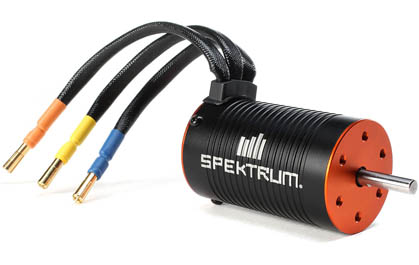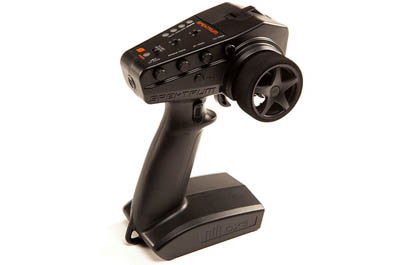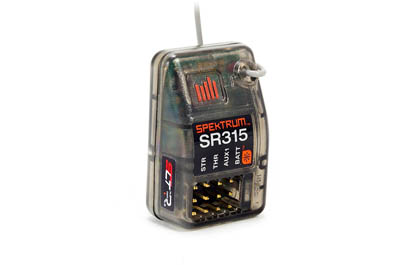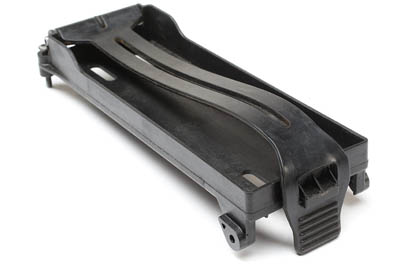 Topping off the chassis is an officially licensed Monster Jam Grave Digger or Son-Uva-Digger body. Each body features LED headlights with tinted lenses and chrome bezels, accurate graphic decals, driver detail, and the Son-Uva-Digger includes a molded grille insert (the Grave digger has its grille cut out, just like the 1:1). The molded roll cage is hinged to flip out of the way for easy battery changes and chassis maintenance. Large BKT tires are mounted on staggered (short course style) bead wheels with accent colored faux beadlock rings. The tires are molded from a firm rubber compound for long lasting performance. The wheels make use of strong 17mm hexes while optional 12mm hex adapters are available for use with aftermarket wheels and tires. Finally, to keep things from getting too out of hand when grabbing a fist full of trigger, the LMT includes a 2-position wheelie bar with a single wide roller instead of wheels for more predictable performance.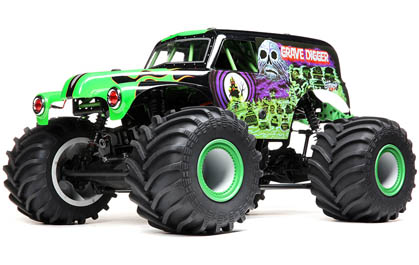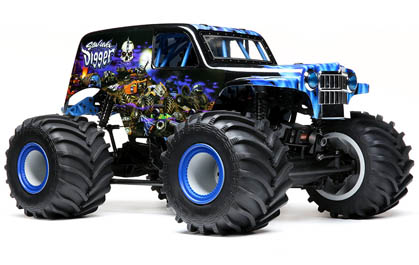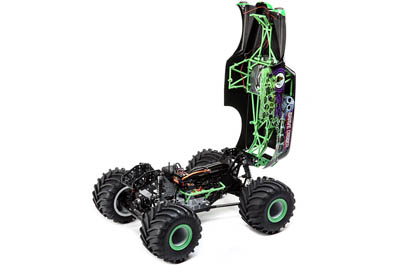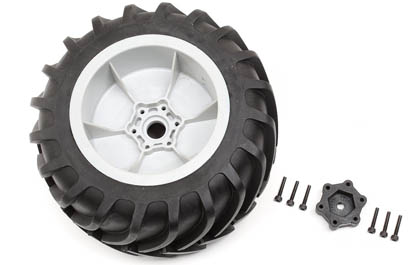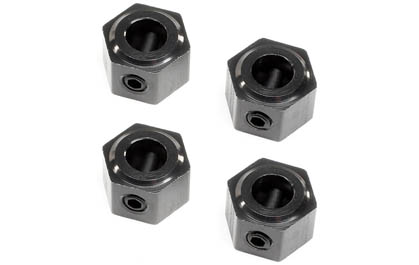 Item #LOS04021T1 Grave Digger
#LOS04021T2 Son-Uva-Digger
Link: https://www.horizonhobby.com/product/lmt-4wd-solid-axle-monster-truck-rtr/LOS04021.html